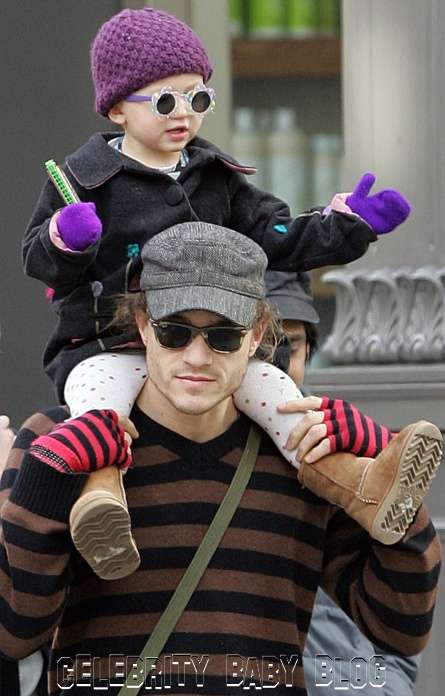 Todd Haynes, who directed actor Heath Ledger in I'm Not There, shed some light on the 28-year-old as a father to daughter Matilda, 2.
He's the most loving father. He's so devoted to that little girl, Matilda, and she looks exactly like him. She's like a little, mini walking Heath. She's adorable.
Mom is actress Michelle Williams, 27.
Source: OK! Magazine