Julia Roberts chooses eco-friendly diapers
In a current interview with Vanity Fair, Julia Roberts discussed her decision to use more earth friendly diapers for Hazel, Finn and Henry,
We make a lot of garbage. How can we make less garbage? This is our plight. I use Seventh Generation (chlorine-free, non-toxic) diapers for Finn and Hazel, and then I was turned on to the (plastic-free, flushable) gDiapers" for Henry. "It is flushable, but you've got to stir that thing! If you don't really break it all the way up, it doesn't go all the way down.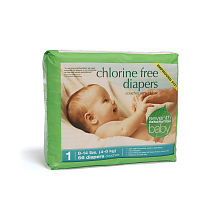 Seventh Generation diapers are chlorine free and do not contribute toxic cancer-causing dioxin to the environment. They are widely available in stores like Babies R Us and online at Drugstore.com.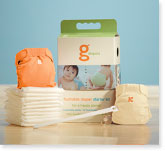 gDiapers are a unique hybrid between cloth and disposables. They a comprised of an outer cloth pant and an inner liner plus flushable insert. They are free of chlorine, plastic, inks, dyes, and guilt – when you consider how diapers fill landfills.
Source: USA Today