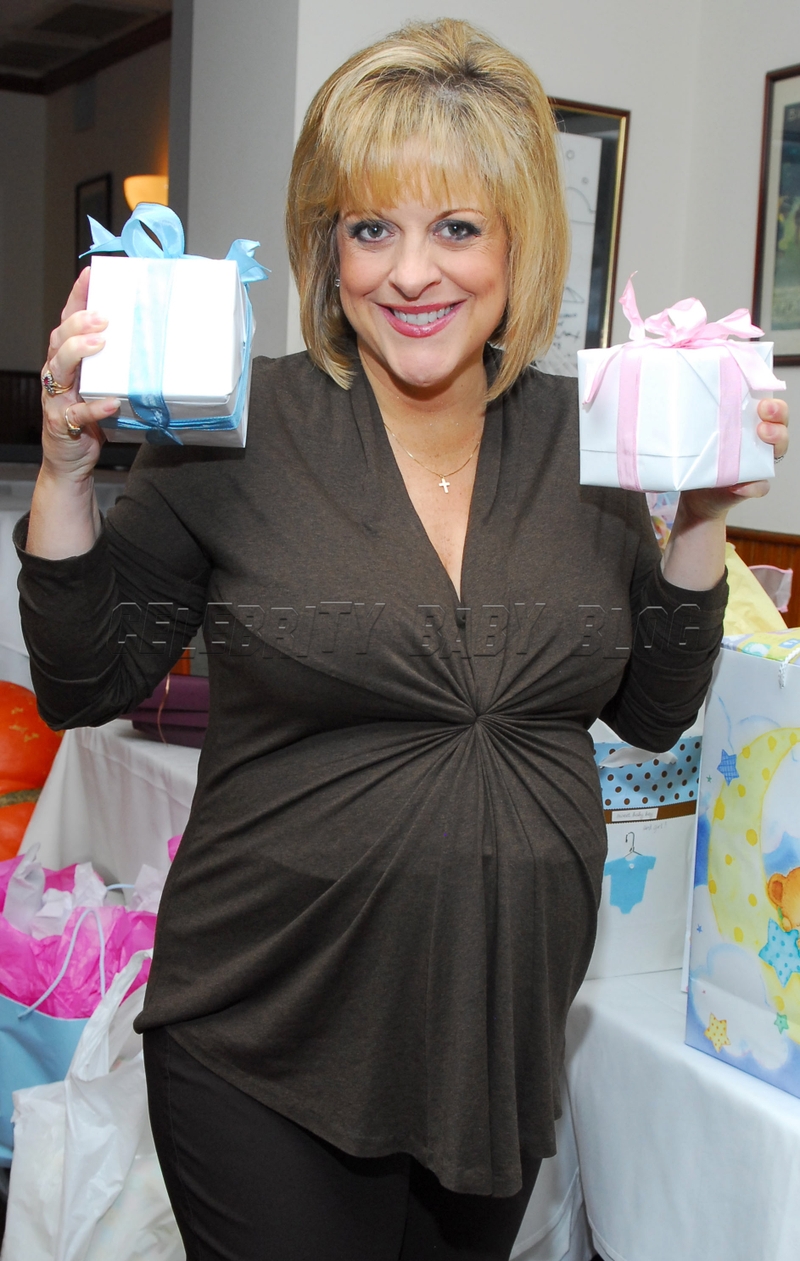 Update: Nancy has been released from the hospital. She and David hope to bring the twins home in time for Thanksgiving. Nancy blogs,
Lucy and John David are still in the preemie unit. Pleasecontinue your prayers. I know they are being heard because the doctorssay the twins are doing well. John David is up to 5 and a half poundsand Lucy is approaching 4 pounds! They are both taking bottles and Ipray and believe, they are close to having tubes removed.

Today,they slept side by side, swaddled in one blanket, with matching hatson. I decided that is how their first official photo will be made. Thepreemie unit has a lady that goes around with a cart taking baby photosand of course I'm signing up!

I can't wait to introducethem to you on air when I am finally back at work, God willing. Theyare the joy of my life. I never knew such a love.

Pleasecontinue to pray and think of them. I feel so positive and hopeful whenI read your emails and cards, hopeful for the day we will all come homeas a family. Ngrace
Click below for the original post.
Update November 14th: Nancy's husband David tells People that the medication has had an impact on her condition and she is doing 'doggone good.'
Sheis breathing effortlessly now. The swelling around herlegs and feet have pretty much gone away. She will stay on medication for a couple of months to make sureeverything is okay and prevent any other clots.
The twins are improving as well.
John David has gone from being fed via a tube to primarily being fed bya bottle and today is the first day they're going to try to give LucyElizabeth a bottle. Her weight is going up and she's doing quite well. They're out of the critical area and have stabilizedpretty well.
Originally posted November 13th: CNN anchorwoman Nancy Grace, 49, has been re-hospitalized a week after the birth of her twins due to complications stemming from the pregnancy.
Nancy, who delivered John David and Lucy Elizabeth by emergency c-section last Sunday after the beginnings of pulmonary edemawere found, was headed to church yesterday when she began experiencingpain and having trouble breathing. She was admitted to the hospital,where two blood clots were spotted in her lungs. Nancy is expected toremain hospitalized until the end of the week.
Of her twins, Nancy blogged on Monday that,
Lucy Elizabeth and John David both lost weight at first, but nowthey are gaining. She is feisty and he is laid back — we even have towake John David up to make him eat.

Every night during the pregnancy Iwould sing them to sleep with the same songs after the show; and now,when they are fussy, I hold them and sing the same songs and theyimmediately calm down… So maybe they do remember the last few months.Their favorite seems to be "Swing Low Sweet Chariot!" They both smileall the time. They wear the hats that you sent in to maintain theirbody temperature. I know in my heart they would not be doing this wellwithout your love and prayers, please keep praying! I miss you guys,Ngrace.
Sources: Media Bistro; Nancy's blog
Thanks to CBB reader Jennifer.