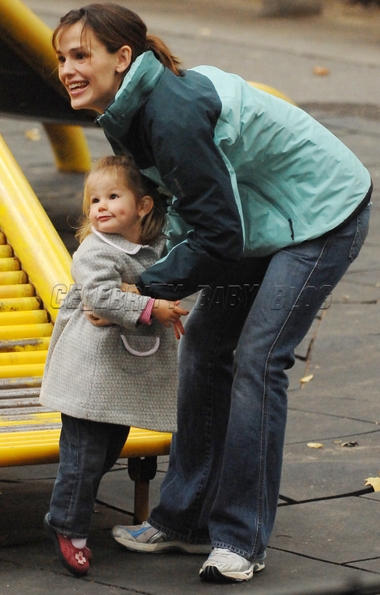 CBB reader Rachel spotted actress Jennifer Garner, 35, shopping at Pottery Barn Kids in NYC with daughter Violet Anne, 23 months, on Tuesday. She writes,
I saw Jennifer Garner and her daughter Violet while shopping at Pottery Barn Kids on the Upper East Side in Manhattan today, Nov. 13. I know she's on CBB all the time, but just thought I would pass it on. She seemed to be shopping for bedding, but who knows. Jennifer is absolutely stunning in person – and clearly has lost all her baby weight.
Note: The picture and the story are not connected.