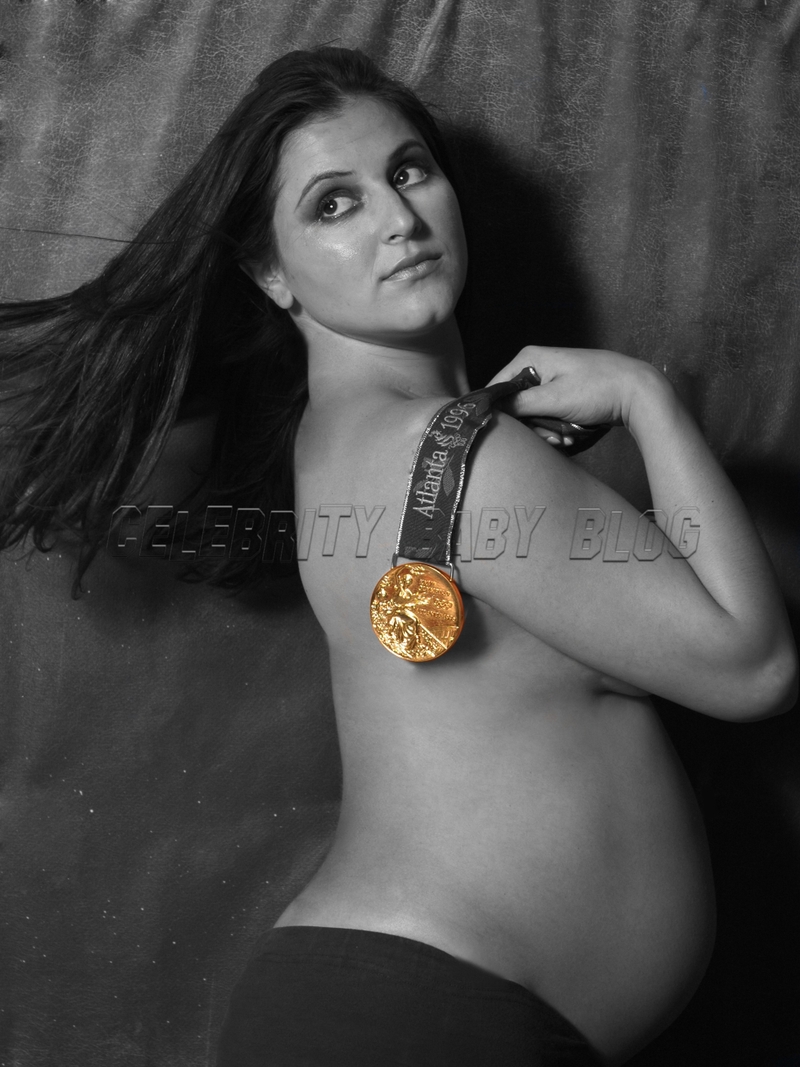 Olympic gold medalist Dominique Moceanu was only 14 years-old when she captured the world's heart (and the gold medal!) at the 1996 Atlanta Games in the field of gymnastics. Today, Dominique, 26, is all grown up, married and expecting her first baby, a girl, on January 3rd.
We flew to Cleveland, Ohio to catch up with Dominique at the Gymnastics World Gym. She chatted with us about the pressures of being a young athlete, how she's having a healthy pregnancy, and of course, winning Olympic Gold.
Click below for all the photos and interview highlights.
Photography: Gabbeli Photography Hair/Makeup: Douglas Martucci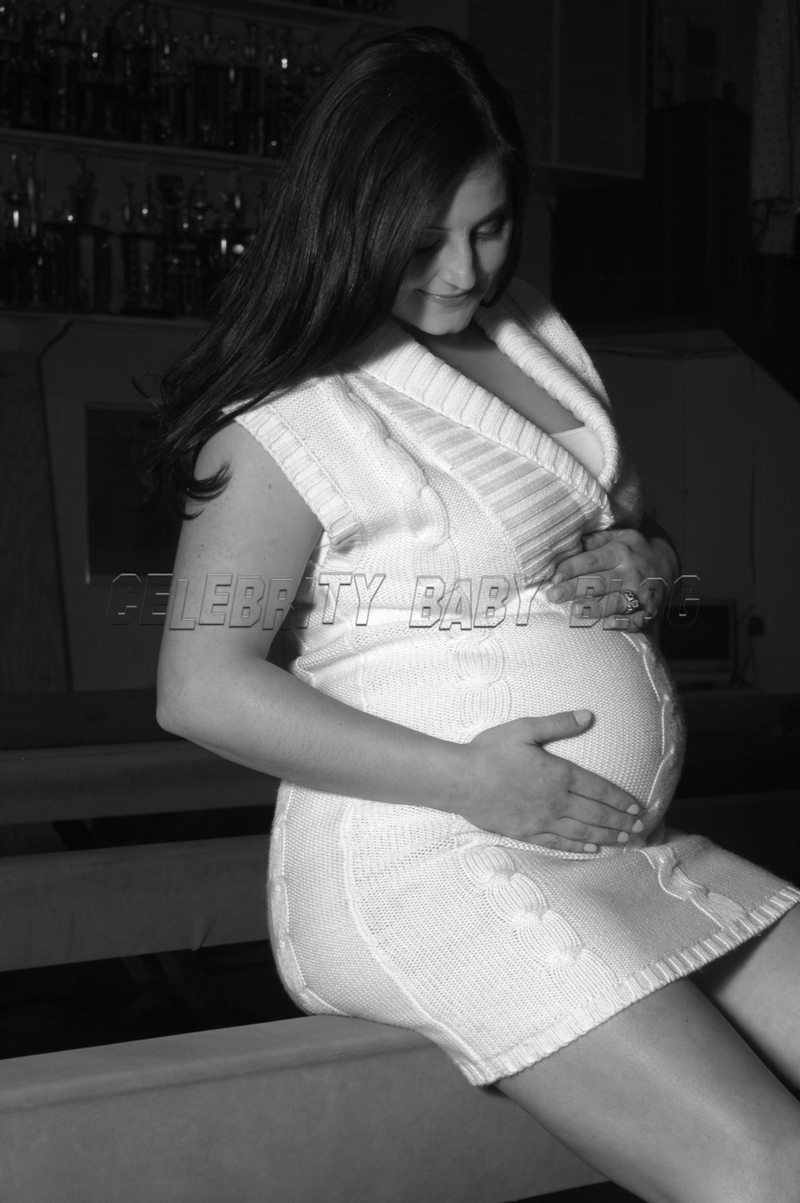 How did you begin your career in gymnastics?
I began gymnastics when I was 3 years old. My parents had emigrated from Romania, and gymnastics was always a sport that they loved. In fact, my mom grew up watching Nadia Comaneci.

I've always loved gymnastics! I had a lot of energy, and I was small, so I fit into the gymnastics world perfectly.

My parents sacrificed a lot for me to be in gymnastics. Anything that they had to do, they were willing to do, including bringing me to the gym at 6 a.m. or restricting certain foods in the house. Since I was an Elite level gymnast, I was dedicated to eating healthy and being physically fit.
How many hours did you train on a daily basis?
I trained eight hours a day. I was at the gym early in the morning, then I went to school, and then after school I was back at the gym again.

I didn't mind the rigorous schedule, because for me, gymnastics was my world. I was most comfortable in the gym; I felt I didn't fit in anywhere else. I was the odd European child with immigrant parents who ate weird foods, had a bowl cut hairdo. I always felt that I stood out, which made it hard for me to make friends as a kid.
Did you always want to compete in the Olympics?
Not in the beginning. It was only when I was interviewed at nine and labeled as an "Olympic hopeful" that I realized that I really did want it.

Meanwhile, I was doing very well at the gymnastics competitions. I was going through the levels very quickly. I would outscore each time, and I became a Junior Elite champion at age 10.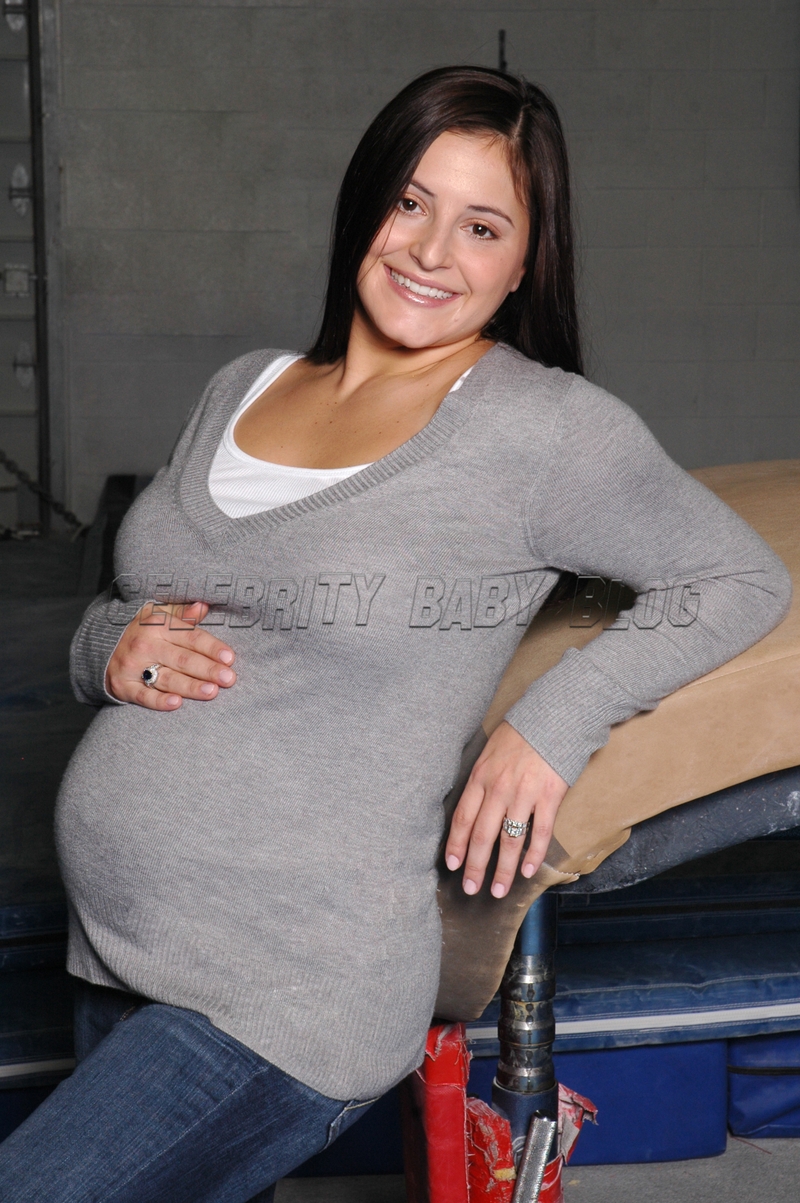 Let's talk about the 1996 Olympics in Atlanta.
I was 14 years-old. It was my first and only Olympics. In fact, we were the first U.S. Women's Olympic gymnastics team to ever earn a gold medal. We hit when it counted and made history!

Being the youngest member of the team was extremely special for me because I was the last 14 year-old ever to make the Olympic cut-off date. You can no longer be 14 and go to the Olympics; you must be 15 turning 16 within the Olympic year.

In many ways, I felt like an adult trapped in a 70 pound body, but in many other ways, I felt young and innocent. The world was watching me grow up on television. Our team was also so diverse. Everyone represented something truly special and we each brought a spark to the collective group through our individual talents and personalities.

I was an all-around gymnast, meaning that I competed in every event, although balance beam and floor were my favorites. It was there that I could smile and show off my bubbly personality!
How did it feel to stand on the podium and receive the Gold Medal?
Standing on the podium made me feel so happy! As I walked up to the podium with my teammates, I felt so proud and honored that our team won in front of our own country in the centennial Olympic Games. It was truly something magical! What my teammates and I did made history and we influenced the lives of many children.

After the Olympics, enrollment to join our sport dramatically increased across the country. It showed the massive influence we made in that generation of kids.

There was no greater sense of accomplishment than what we did in Atlanta — and watching our flag being raised for the first time gave me a sense that we really accomplished our goal and made a difference in our sport!
What was the first thing you did after you won the Gold?
The very first thing I did after my team and I got off of the podium was meet the President of the United States with his family, and then we went to the surprise party Bruce Willis and Demi Moore threw for us at Planet Hollywood.

After that, when all of the competition days were over, some of my teammates and I raided the fridge! We were looking for any sweets; brownies, cookies, or cake so we could celebrate!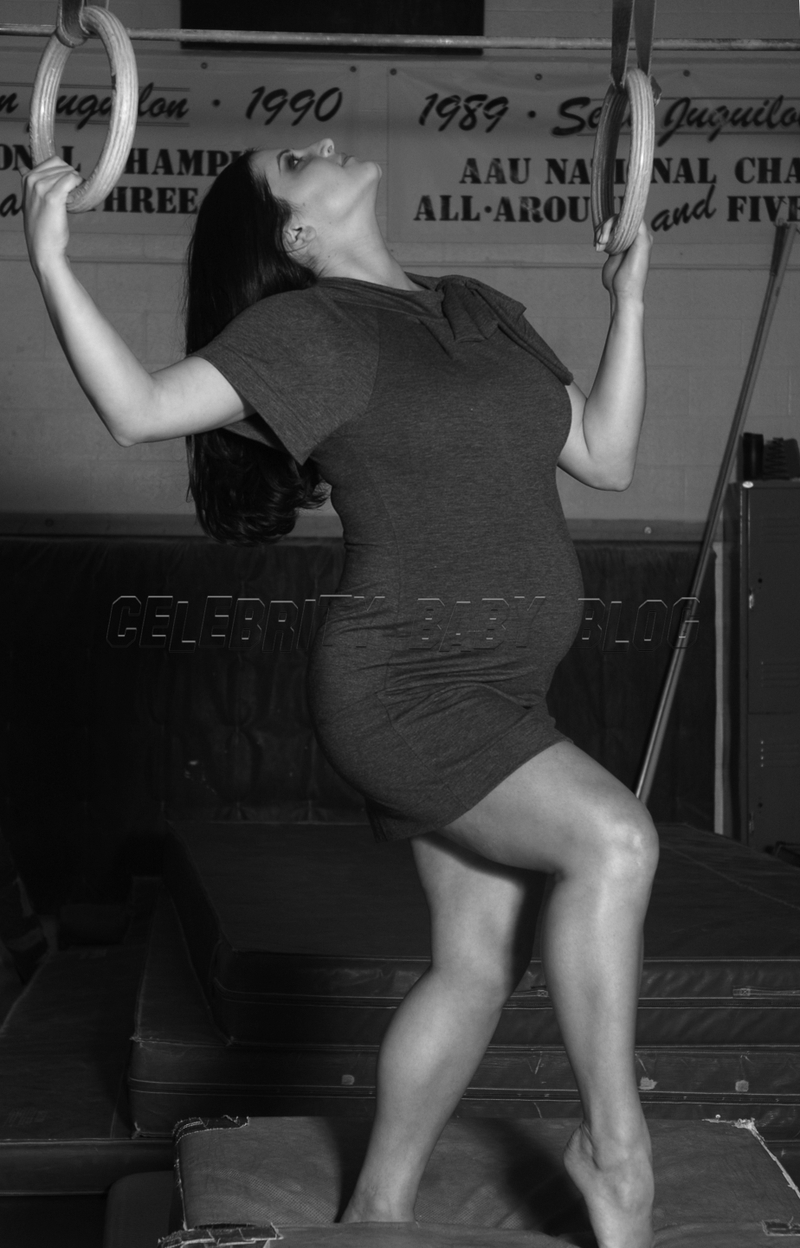 There's a lot of controversy about how gymnasts, especially girls, are trained, and the dietary restrictions placed upon them.
It's true. And in retrospect, I can look back and see that some of the training and restrictions on diet are not so healthy. At the time, it was really hard for me being on a restricted diet, but it was all part of what it took to accomplish my goals. I stayed focused on that and then ate a little more freely when the competitions were over.

There definitely needs to be more of a healthy balance than what I had as a child. Before the Olympics, I had never even had a soda. I dreamt of what foods and cereals I would eat after the Olympics. I was constantly dieting and preparing myself to be in the best shape that I could be in physically.

Today, I try to work with up-and-coming athletes and their parents to make sure that they realize the importance of a complete healthy diet.
What was life like post-Olympics?
My team and I were living like rock stars! We toured around the country, and it was the best time in our lives up to that point. We bonded more than ever on tour as a team. There was no stress, and we got to perform simply for the joy of performing.

We met so many fans on tour, and it was special to see how meaningful our victory had been to the people in the United States.
What are you doing today?
I'm currently a full-time college student majoring in business management. I have nine classes to go! I should graduate by the spring of 2009, since I will be taking the spring 2008 semester off to spend time being a new mom.

I am also an ambassador of the sport of gymnastics through the camps, clinics, and private lessons I teach across the country. I also coach at Gymnastics World, in Cleveland, part time.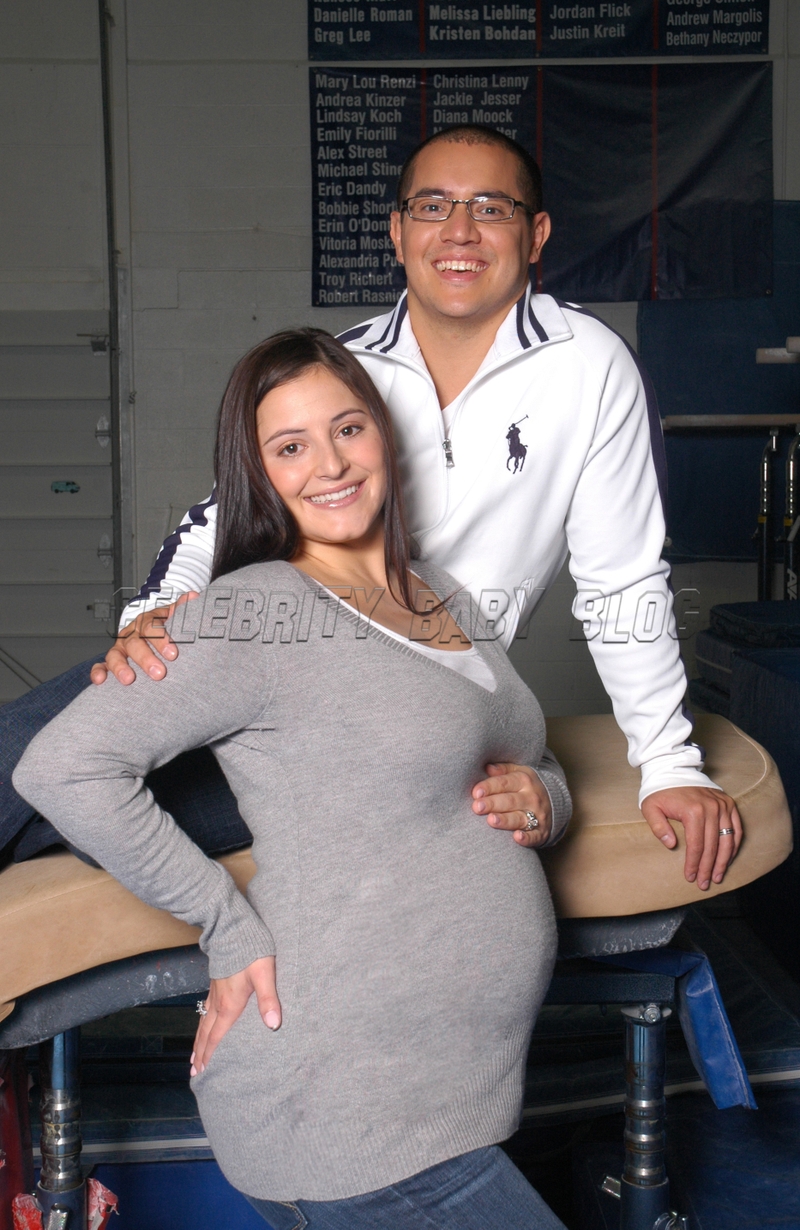 How did you meet your husband, Dr. Michael Canales?
Mike was also a gymnast. He competed for The Ohio State University from 1995-1999. We met when we were both competing at the 1994 Junior National Championships. We were just kids; I was 12 and he was 16.
p>

He was having a tough meet and I ran into him in the hospitality area. We exchanged a few words, and I remember telling him, "Just hang in there!" and he looked at me like, "Who is this little kid?" Little did he know that I had just won the Junior National title!

We became pen pals and stayed in touch with each other through the years. We saw each other in again at a gymnastics camp we both attended in the summer of 2001. By this point, we were both retired gymnasts and I was finally old enough to think about dating. I was living in Texas, and Mike was in Cleveland, so we did the long-distance dating thing.

After a while, the distance became difficult and all I wanted to do was be closer to Mike, so I thought, "I'm young once; let's take a chance on this!" So I moved to Ohio, where Mike is now a foot and ankle surgeon, and we've been together ever since.
And now a baby girl is on the way.
Mike and I are so excited! I had a rough first trimester, complete with all-day morning sickness and two bouts with the flu! Thankfully, the second and third trimesters have been much better.

I'm dedicated to having a healthy pregnancy, in both eating right and exercising. Both mommy and baby are feeling really well these days! She's doing lots of flips in there!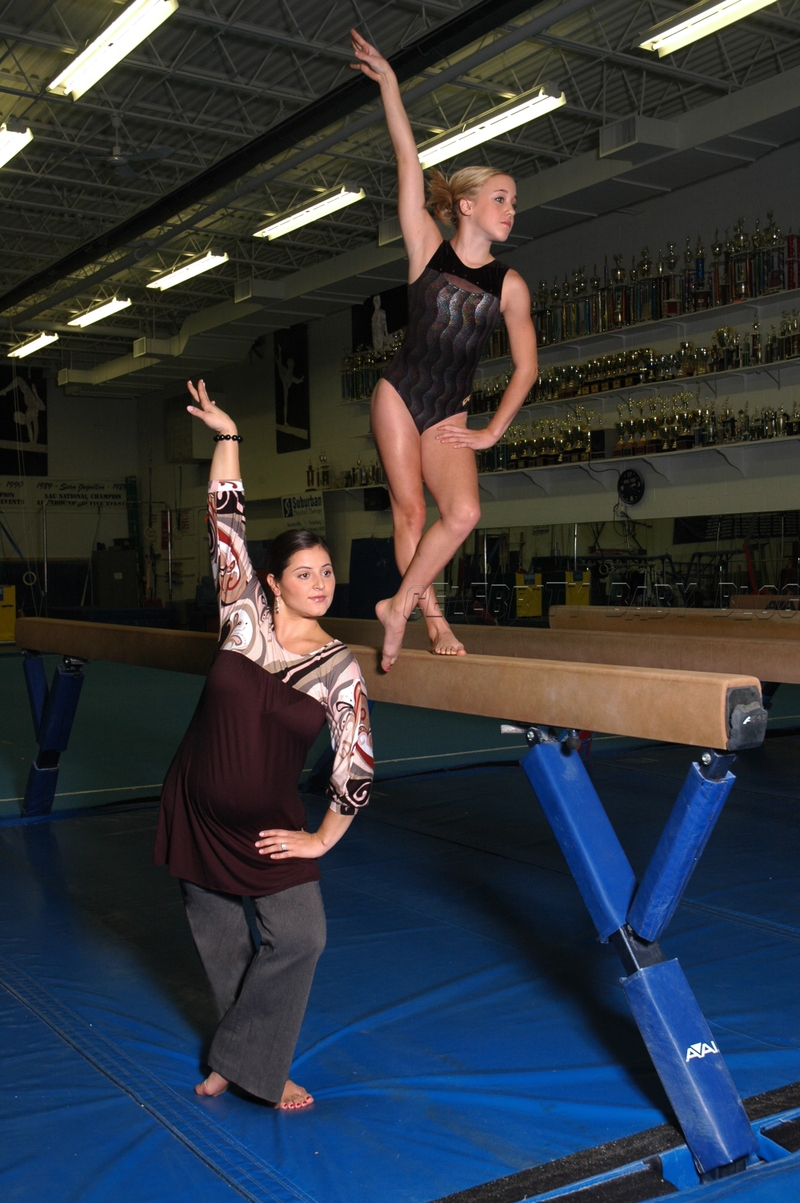 With both parents as gymnasts, it would be surprising if the baby doesn't show gymnastic potential!
Mike and I definitely want to encourage the sport when she's young. We believe it's good for coordination and flexibility. The fundamentals you learn in gymnastics help prepare you for any sport that you choose later in life and overall physical health.

If she likes it, that would be great to be both her mom and her coach some day, but I would never force the sport on her. If she chooses to do it, I will protect her and guide her the best way I know how. I'd be thrilled if she loves it the same way that Mike and I do.
Was it hard to put on weight after controlling it for so many years?
It's pretty amazing to see the transformation in my body. For so long, I was so conscious of what I ate. In the beginning of the pregnancy, it was scary to lose control. I've let go of all that now, though. Everything I'm doing is for the baby. So whatever I'm craving, I eat. And if that's a bowl of ice cream or half a pizza, I'm going to have it!

Just the other night, I ate rice, asparagus, toast and chicken wings….all together. I do a lot of walking and stretching now, and I'll work out in a healthy, normal way to lose the weight once the baby comes.
What are your plans once the baby comes?
I just want to get into the rhythm of being a mother. I know I won't sleep much in the beginning, but that's okay! As far as work, 2008 is an Olympic year, so I definitely want to be involved with anything that's going on in the gymnastics world.

I think I would also like to perform again. I would love to be able to do gymnastics after the baby comes. To say that I flipped around once again after I had a baby would be pretty awesome!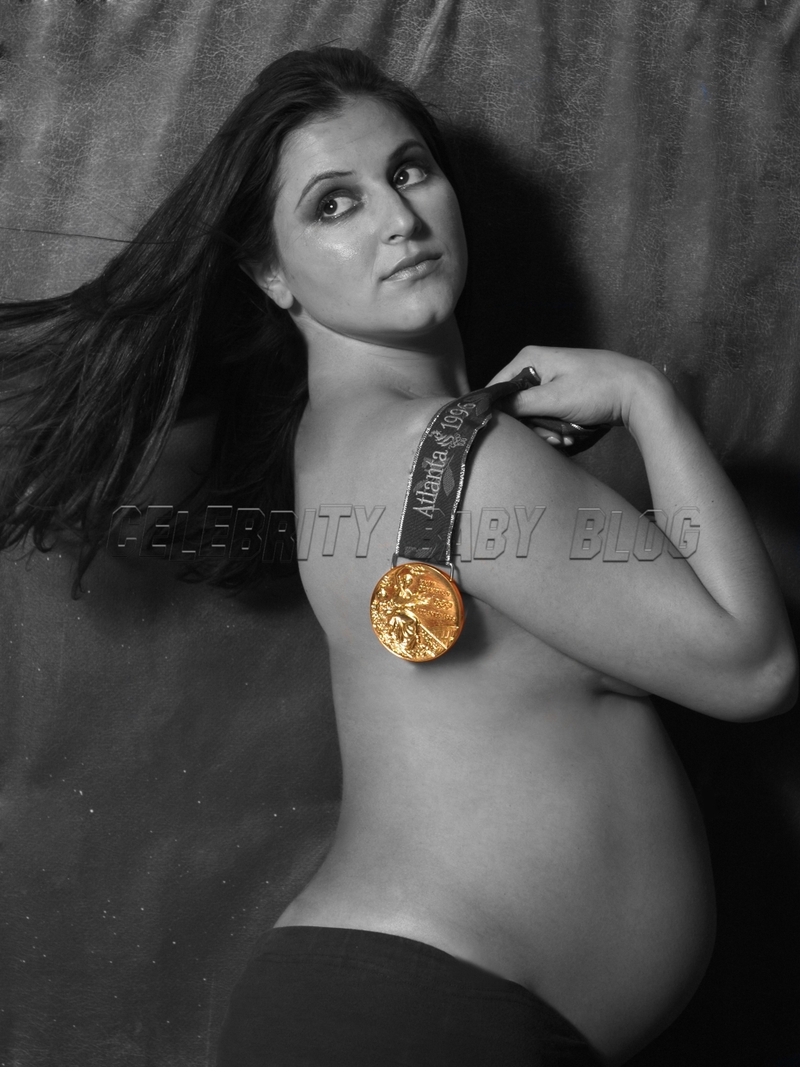 For more information on Dominique, check out her website.
If you were a Magnificent 7 fan, be sure to watch the Today show on Saturday morning — the whole team will be reunited for a segment!