Christy Turlington Burns and kids in Cookie Magazine
Model Christy Turlington Burns, 38, and her children Grace, 4, and Finn, 20 months, appear in the latest issue of Cookie in promotion of the Nutcracker Family Benefit, to be held on December 8th.
Click below for the photo and interview highlights.
On getting married while expecting (her Empire-waist dress hid her belly):
I was 25 weeks pregnant at the time. Eddie [Burns] met me halfway down the aisle. At the reception, one of his friends pulled him aside and said, 'It's so nice that Christy got a boob job for you for awedding gift.'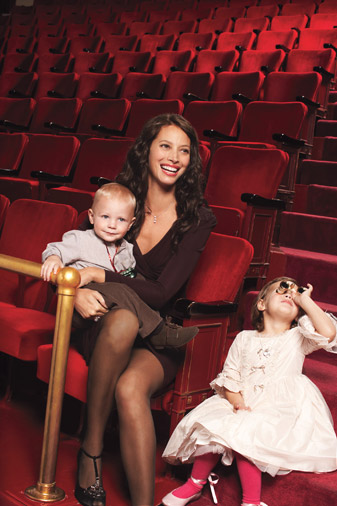 On dressing nicely:
[Grace's] so used to seeing me in a pair of men's jeans, or my yoga clothes, that I get an 'Oooh, Mommy!'even when I wear something like this. (A casual black dress.) Though it's black, so it's not her favorite.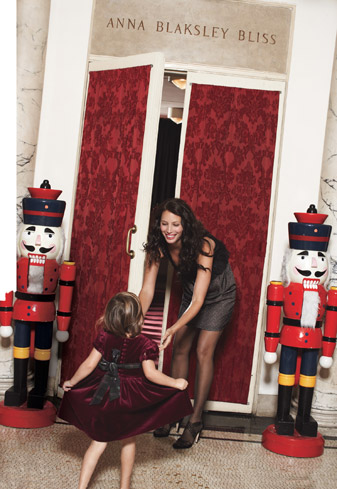 On taking a preschooler to the ballet:
I worried about whether she could sit through theperformance — sometimes she doesn't sit through a Disney movie. But shewas mesmerized. At the photo shoot,Grace loved being with the dancers so much that she didn't want mearound. She kept saying, 'Goodbye, Mommy,' and dragging me offstage.

Ithought I had a few more years before she got sick of me. Though I'vealways said she was 13 when she was born.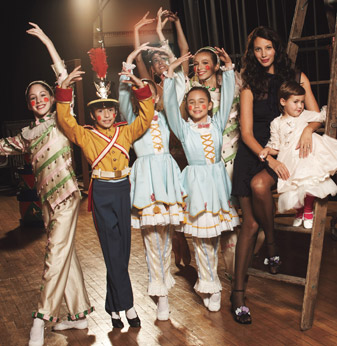 Next up: Christy and Ed are anxiously awaiting the birth of their nephew — on both sides. Interestingly, Christy's older sister Erin has tied the knot with Ed's younger brother Brian, and they're now expecting a baby boy. Christy, for one, can't wait to see the results of this twist.
We can't wait to see him. I'm so curious how thiswill work out genetically. Will he look exactly like my kids?
Source: Cookie, December issue
In the first photo, Finn wears Flora and Henri pull-on cords in cocoa ($62). Shirt, socks, and shoes are by Bonpoint.
Grace wears Pazitos swan ballet flats ($66).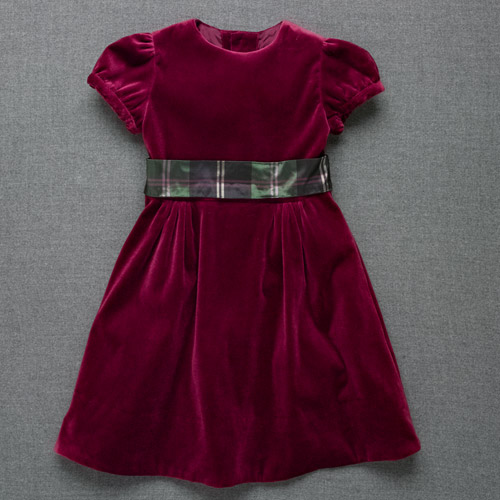 In the second photo, Grace wears J. Crew crewcuts Dorothy velvet dress in spiced wine ($138).
In the third photo, Grace wears a dress by Bonpoint. Her tights are pink opaque by Tic Tac Toe ($7). Her shoes are Capezio's Daisy ballet slippers in white ($13).