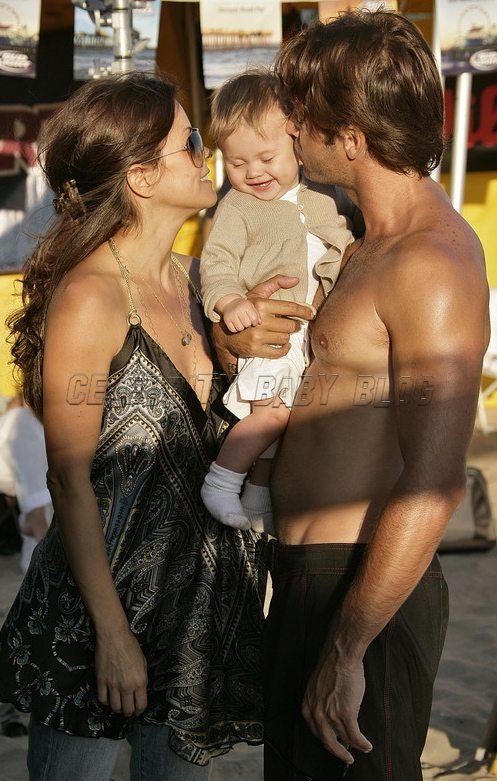 Update: It's true! Her rep confirms a spring due date for Brooke's fourth child. On her website, Brooke writes,
Well everyone, the rumors are true and I wanted all of you to hear it from me first. I am pregnant again, expecting my 4th baby! I am really happy, a bit overwhelmed, but totally excited.

David and I wanted to have another baby, so this is an amazing time for us. Neriah and Sierra are thrilled, and Rain has no idea what she is in for!!

I feel like a baby machine, but I am happy to be getting the tough part over with back-to-back. I sure hope it's a boy!!

Just wanted to let you all know first. I will keep you abreast of any new developments that arise.

Love Brooke
Originally posted November 6th: x17 Online is reporting that actress Brooke Burke, 36, is apparently expecting her fourth child — her second with fiancé David Charvet, 35. If true, the news would come as no surprise — when she was still expecting Rain, Brooke told Fit Pregnancy that,
[David and I] will probably have another soon — I'd love to have a son.
Brooke has three daughters: Neriah, 7 ½, Sierra Sky, 5 ½ and Heaven Rain, 10 months.
Source: x17 Online
Thanks to CBB readers Sarah and Michelle.