Jeri Ryan reveals that she's expecting a girl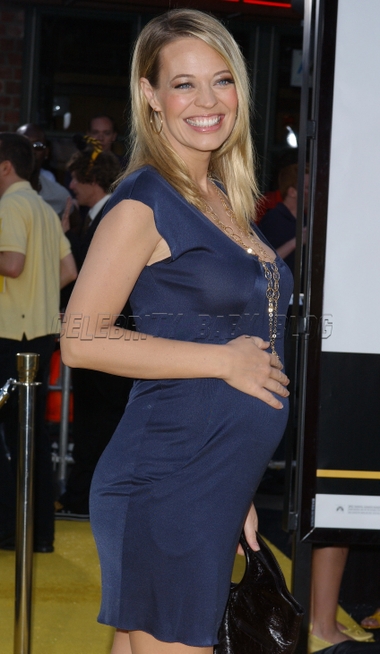 Saying that she and husband Christophe Emé are "thrilled" and "so excited, we're just beside ourselves," actress Jeri Ryan has announced that the couple will be welcoming a baby girl this March. Now that they are thinking pink, Jeri and Christophe — a French chef — are starting to think of names as well, and they have at least one specific requirement.
We're looking for a French name. It's hard! We want a French name that sounds good to an American ear, and vice versa. It's not easy, but we definitely want to give her a French name.
Jeri — who has a 12-year-old son, Alex, from a previous relationship — is thus far enjoying an "easy" pregnancy.
I feel really good. I've had it very easy so far. I've only had four days when I didn't feel great. It's been a wonderful pregnancy.
The couple were married in June.
Source: People