Giveaway from Cool Mom Picks: $200 Gift Certificate for Toys!

One thing Celebrity Baby Blog and shopping blog Cool Mom Picks have in common (besides excellent taste) is a desire to help keep kids healthy and safe.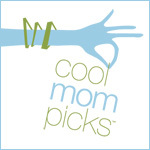 So today, you can enter for a chance to win a beautiful fleece sleep sack from Köhlrbaby – a $48 value. They're recommended by chic European mommies everywhere, SIDS organizations, and now, Cool Mom Picks. Make sure to click over and enter by midnight tonight and your baby could be sleeping pretty.
(And for more on keeping babies healthy, don't forget to bid on CBB's awesome charity auctions this month!)