CBB Exclusive: Melissa Joan Hart's pregnancy journal: The blue line that changed our lives
This column is sponsored by giggle, who is providing Melissa, now 22 weeks along, with their new Better Basics layette collection. They are also sending the same layette to one of Melissa's favorite charities that she works closely with, Friends of the Family.
---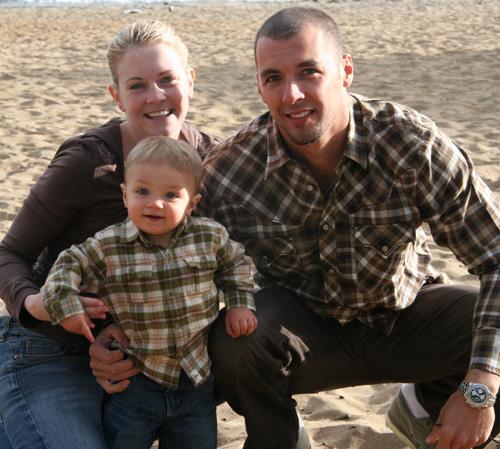 First of all, I am feeling great with this second pregnancy.
Here is a little inside into our first few days after the little stick turned blue this time. As soon as I took the test I passed it to Mark, unable to look for myself. His look of shock seemed to be mocking me, but I soon found out how similar his looks of shock and mocking me could be. We then spent about half an hour crying as we considered all the life changes that were going to take place.
For me, I worried about work and not being able to snowboard yet another year, as well as my changing body. I thought about the nausea, breastfeeding and heartburn while Mark thought about the sleepless nights and diaper changes while chasing around a two year old. It took us a few weeks to really get excited about our little surprise that was slowly growing in my belly.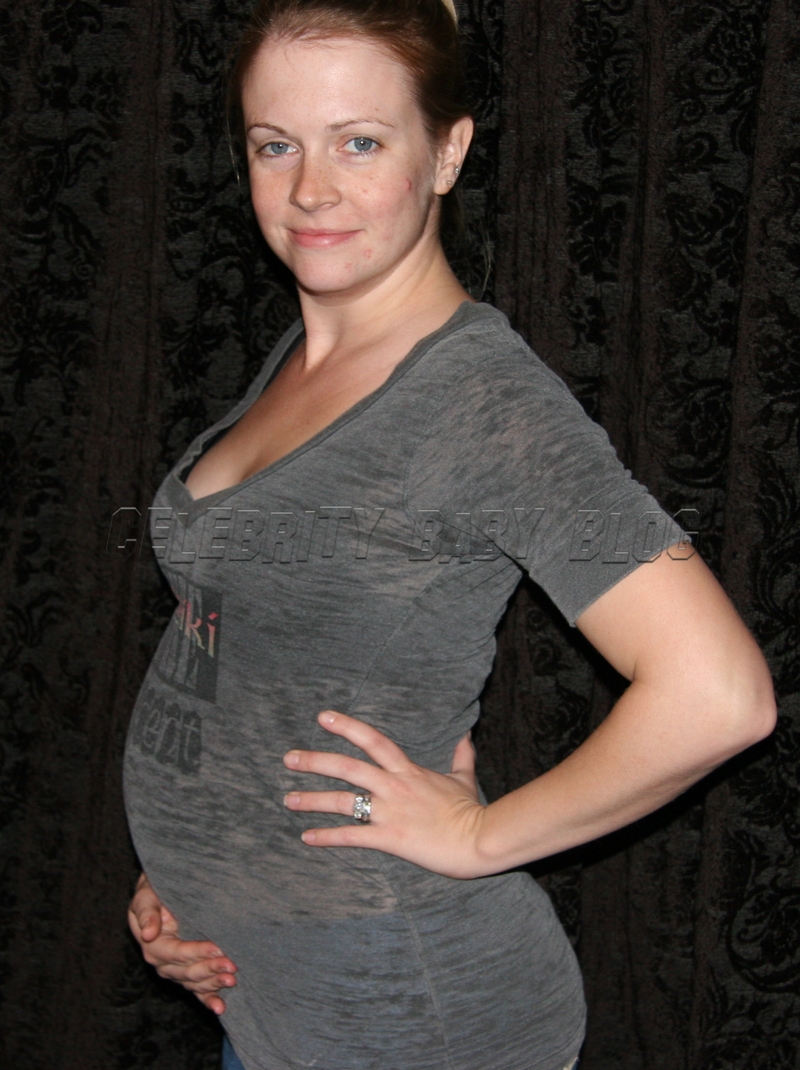 Personal photo of Melissa Joan Hart and Mark Wilkerson for use exclusively on the Celebrity Baby Blog Inc.
Click below for the rest of the journal entry, and a new Halloween photo of Mason!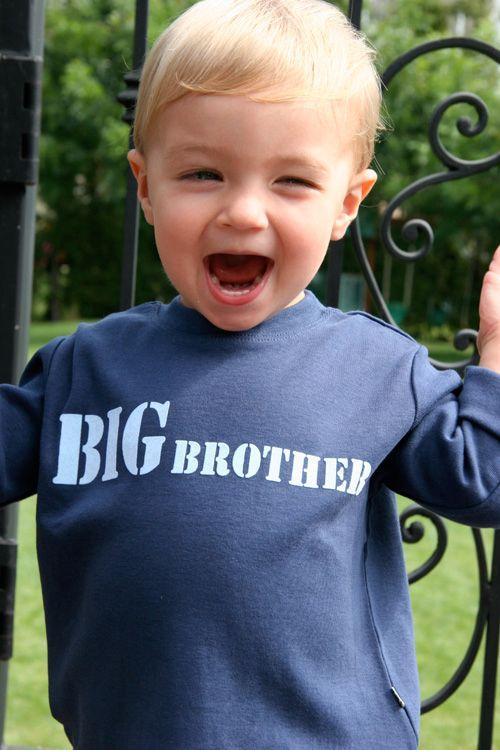 After hiding my bump for 4 months for work reasons, I ran off to Vancouver for 3 weeks to shoot a Lifetime movie. It was so difficult to hide my belly and do some of the light stunt work, plus I was missing my Mason and Daddy time. After working 16 hour days and being on my feet 90% of that time with very little food nearby, I was so relieved to be home.
Now I am enjoying this pregnancy more than I ever thought I would. I think part of it is knowing better what to expect and not being so fearful, but also being able to spend time with Mason and with my feet up and a good tabloid in my hands. After working so hard in this condition, I am appreciating the down time and playing with Mason a bunch.
Mason still doesn't understand what is going on but we make him kiss the belly and say "night-night " to the baby every night.
We would love to have a little girl to spoil, but we would also love for Mason to have a little brother, so we aren't picky this time about the sex. Mason will be moving into a big boy room (I think it will be an underwater theme) after he turns 2 and the baby will get the nursery.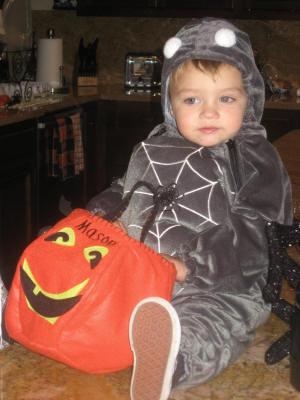 I am hoping my step-mom Lisa will come out and paint Mason's new room and maybe put a new mural on one wall in the nursery to change things up a bit.
All my doctors appointments have been great, but the baby hasn't really played along for the ultrasounds. It always has its hand up by its face, but from what we can tell, it looks just like Mason with a big forehead, up-turned nose and slight over-bite.
We are planning to spend the winter at our house in Lake Tahoe so I can keep my word and try to teach Mason to ski before the baby comes while his Daddy gets some snowboarding in.
I am trying to keep my weight down this time, not just for my recovery but also so the baby will be slightly smaller and not give me such a hard time in labor. Mason was 9 lbs and I am shooting for under 8 this go around.
M
---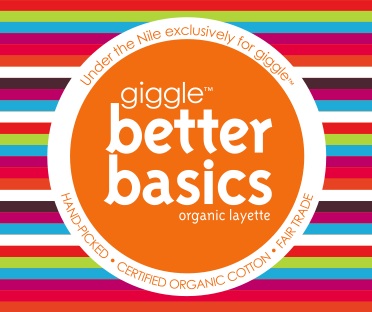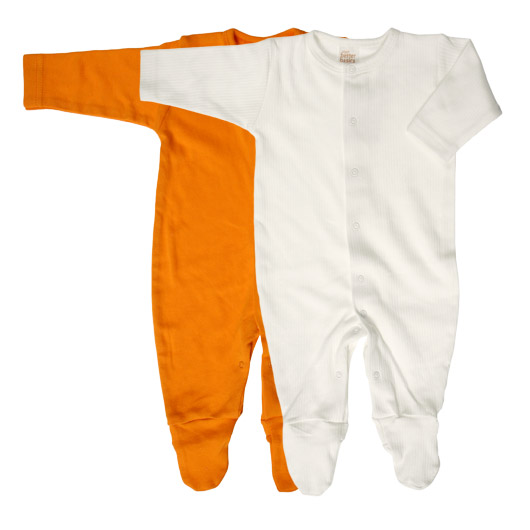 Introducing giggle Better Basics, giggle's first foray into smarter baby products. They're proud to kick things off with the giggle Better Basics layette.
Why better? Because giggle uses only high-quality, healthier, smarter materials and manufacturing to produce better products. And for this layette collection, giggle uses hand-picked, 100% organic cotton grown under Fair Trade practices. In addition to being organic, it's also extraordinarily soft and comfy, proving that healthy can also be delightful. No surprise coming from giggle, the first baby store to meld healthy and stylish.