Nicole Richie and Benny Medina leave Il Sole on Thursday after dinner
Reality star Nicole Richie, 26, and talent agent/film producer Benny Medina, leave Il Sole restaurant in West Hollywood after having dinner on Thursday night. Nicole is seven months along in her first pregnancy and due in January — she and rocker Joel Madden, 28, are not finding out the sex.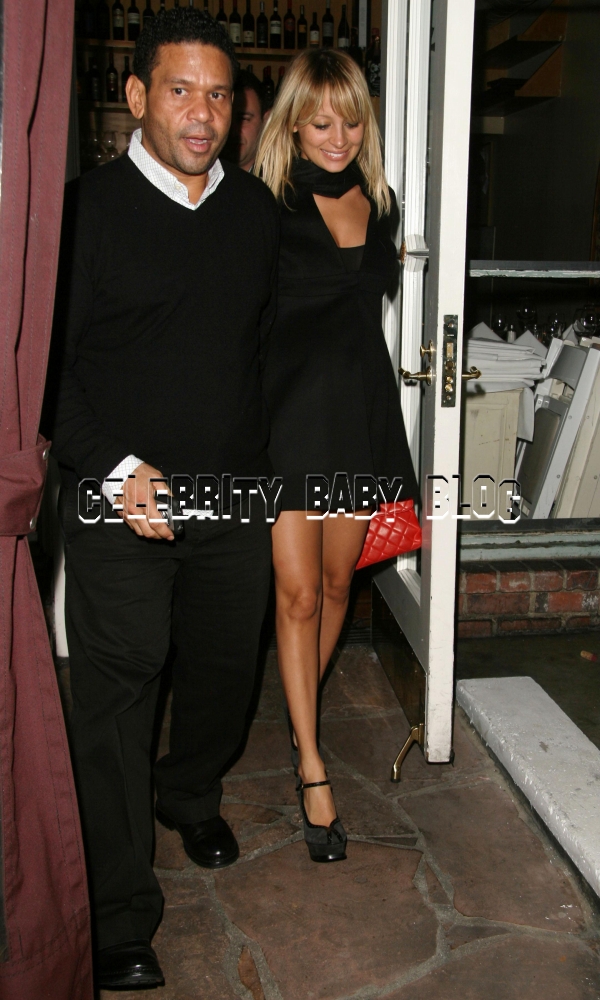 Photo by Pacific Coast News.