Australian 2003 Big Brother winner Reggie Bird, 33, introduces her daughter, Mia Sorensen, 7 months, in her wedding photo exclusive with this week's Woman's Day. Reggie told of the drama of her wedding day and how she knew her gown was the perfect style when it was revealed it was given the design name "Mia." The baby related highlights include Reggie saying that the wedding was easy compared to childbirth;
The only time I've ever been scared was when I was having Mia and they were sticking a needle in my back! This is easy!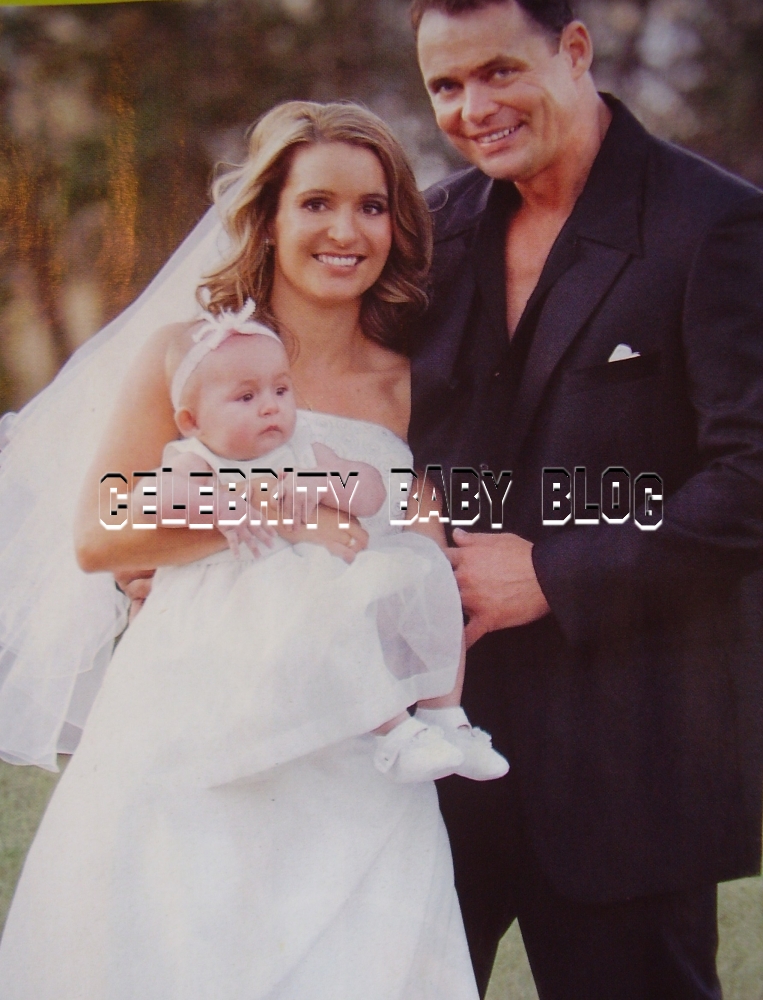 Source: OK! Magazine, October 31st, 2007. P. 8.
Continue reading for more photos.