Alison Sweeney says she's in no hurry for baby #2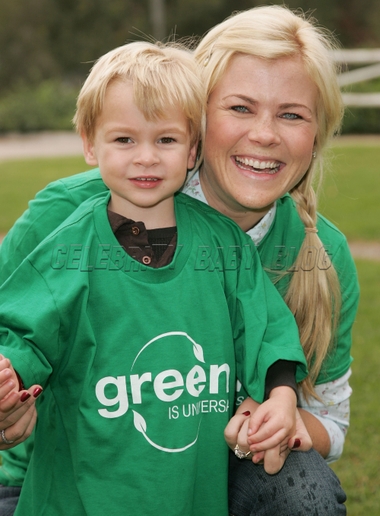 Between her role as mom to 2 1/2-year-old Benjamin Edward, her role as host of NBCs The Biggest Loser and her role as Sami Brady on Days of Our Lives, downtime for Alison Sweeney is scarce. That's why the 31-year-old actress says she's got no immediate plans to make Ben — her child with husband Dave Sanov — a big brother.
I would love to [have another baby] someday, but not right now. I'm working really hard on two shows that fill up my day. And now having been pregnant, I know how hard it is.
Ben is the only child for Alison and Dave, who've been married since 2000.
Source: OK!