Trista's pick of the slings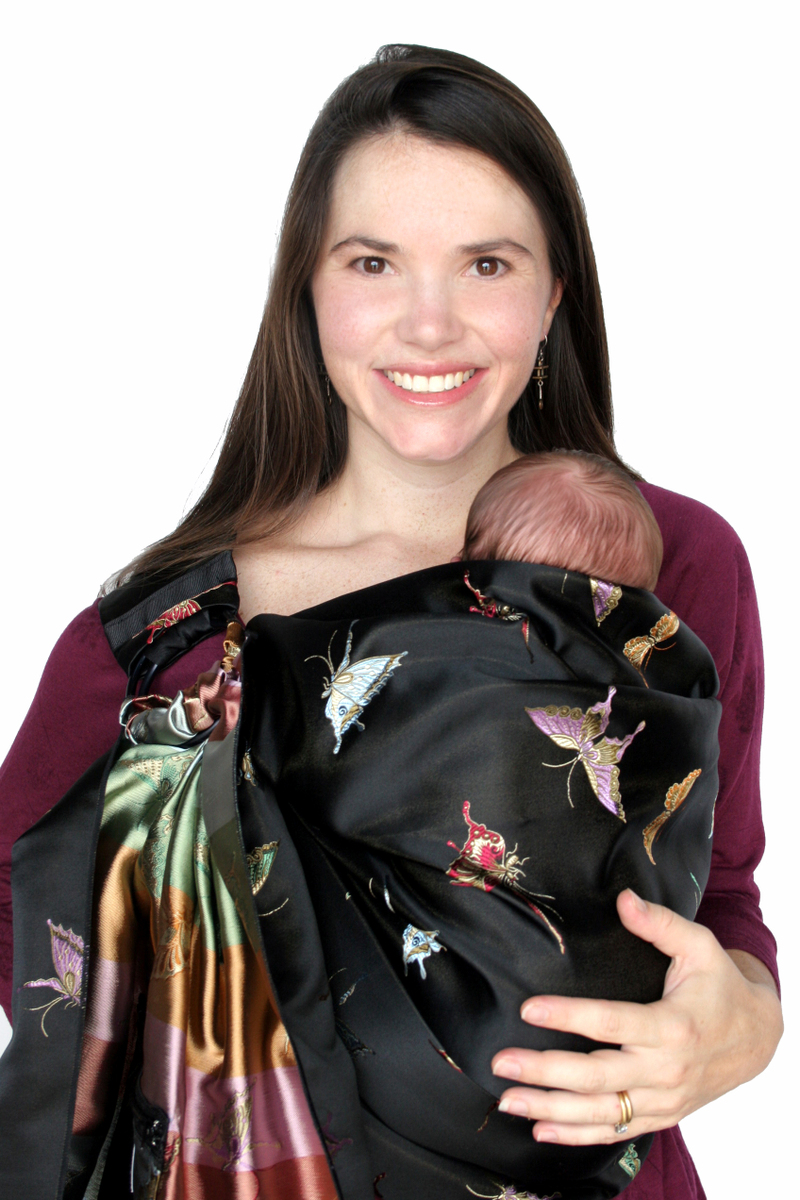 When it comes to slinging three month old baby Maxwell Alston, Trista Sutter has her pick of the slings. She is the owner of three gorgeous silk, stretch cotton, and solarveil slings from Zolowear.
Zolowear makes high quality ring slings, bringing mom and baby together beautifully. Their many fabrics ensure that you have a sling for every occasion, whether you want to go for a long walk on the beach with baby in one of their Solar veil designs, or you have an elegant occasion to attend for which a silk sling would be a perfect accessory.
Trista owns the silk sling in the beautiful black butterfly lite pattern ($125), as well as this solarveil one in white ($69). She also owns a Zolowear sling in bliss blue paisley stretch cotton sateen ($89), perfect for everyday use while out and about with her special little guy.
In addition to the prints that Trista got, Zolowear offers ring slings in certified organic cotton "Sustainable" editions, and pouch style slings in many of the same fabrics as the ring slings. If you are stumped on which print to pick, they offer free swatches for you to see before you buy.
Exclusively for Celebrity Baby Blog Readers: Take 15% off your order with coupon code zololovescbb