Introducing Robert Jake Kaiser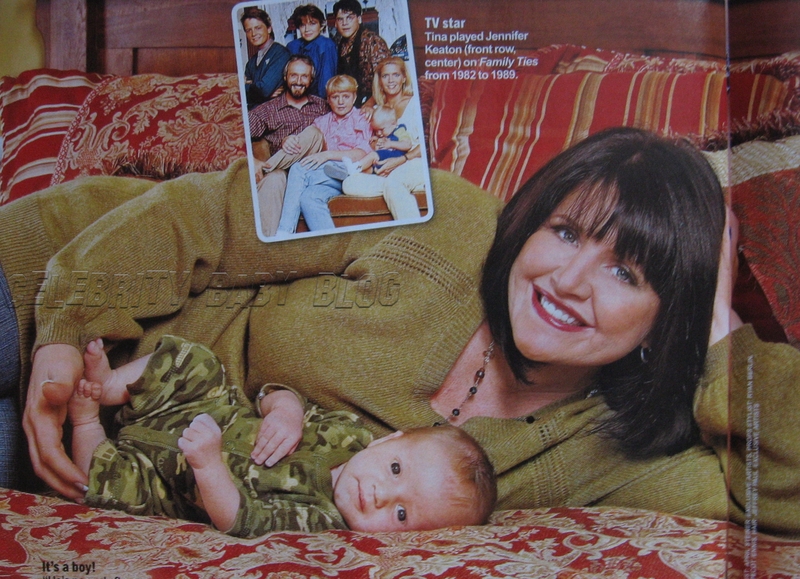 Family Ties actress and Celebrity Fit Club winner Tina Yothers, 34, and her husband Robert Kaiser welcomed a son on September 24th. Now 5 weeks old, Robert Jake is introduced in this week's issue of In Touch Weekly.
Click below for all the photos and interview highlights.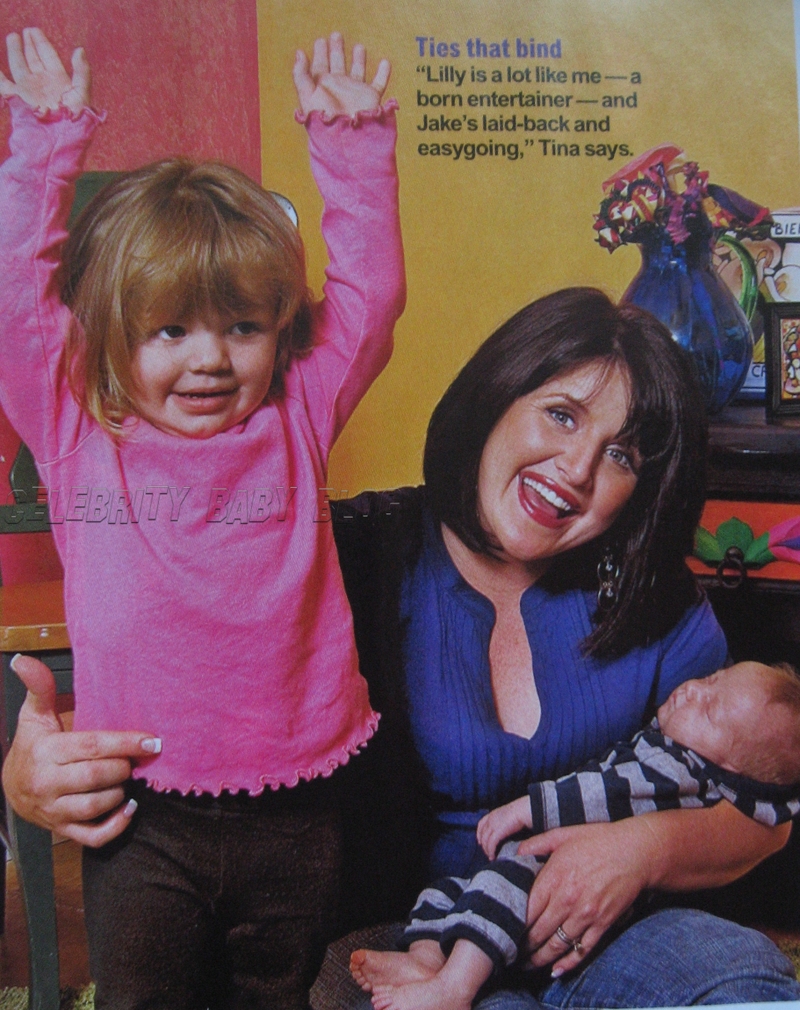 Tina and Robert, who also has two teenage sons from his first marriage, are already parents to daughter Lilly, who just turned 2. When they found out they were expecting again, the couple chose not to find out the sex until the delivery.
It makes it so exciting. You don't get many surprises in life.
One surprise they weren't planning for was the early arrival of the baby. The family was enjoying a day at Disneyland when Tina went into labor. At 6:08 am the next morning, Tina delivered baby Jake naturally with the assistance of a midwife.
Having a baby is a scary thing. But it was beautiful. He's named after my husband, but we call him Jake. It's a strong name.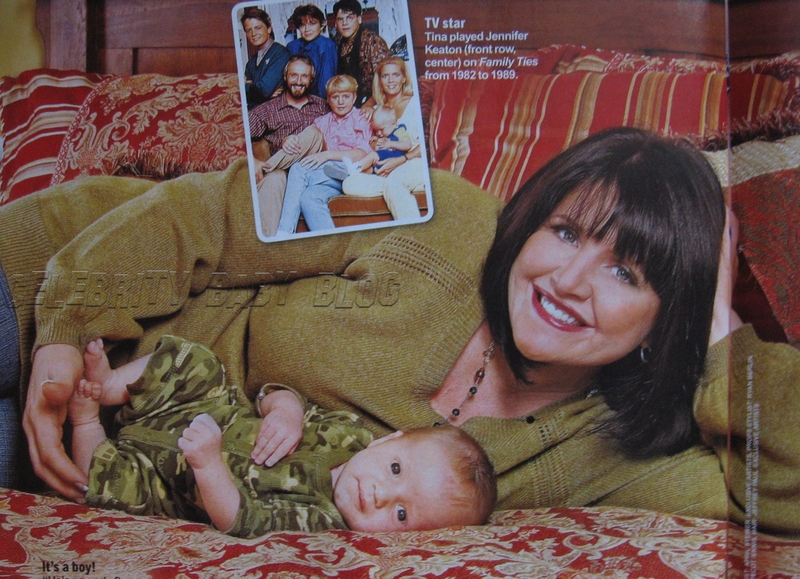 Tina's children are her priority, she reveals.
For me, kids always come first. I take them everywhere with me. Lilly is a lot like me — a born entertainer — and Jake's laid-back and easygoing. He's an angel. Lilly's been really sweet. I couldn't ask for more.
However, there are no plans for more!
I don't think so. Now I have two, as well as two teenage stepsons — so I think we're done!
Last year, Tina won Celebrity Fit Club, going from a size 18 down to an 8. She kept off the weight during her pregnancy by using a modified NutriSystem diet and working out three times a week.
I gained 45 lbs with Jake. But I'm excited to get back on the NutriSystem diet.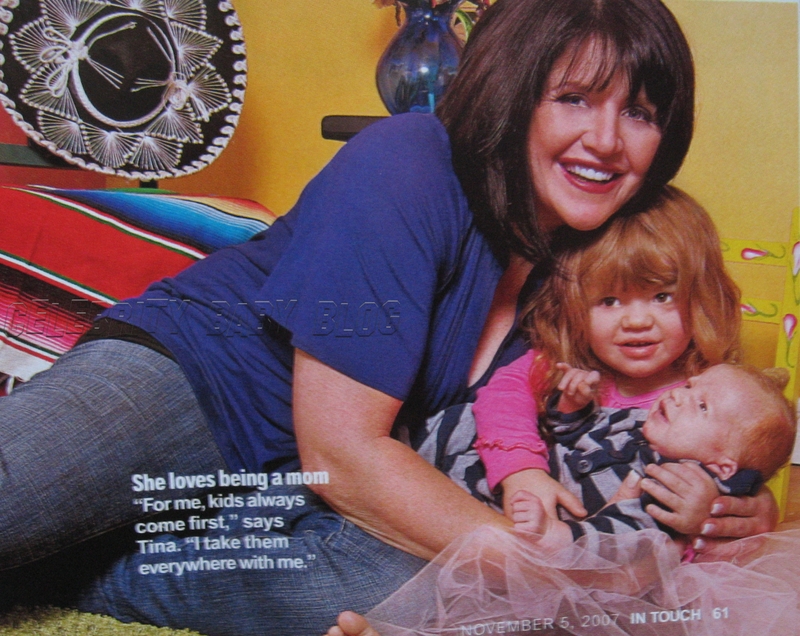 Source: In Touch Weekly; November 5th issue, p. 60-61. Photographed by Lisa Rose.