A peek inside Josselyn Hess' nursery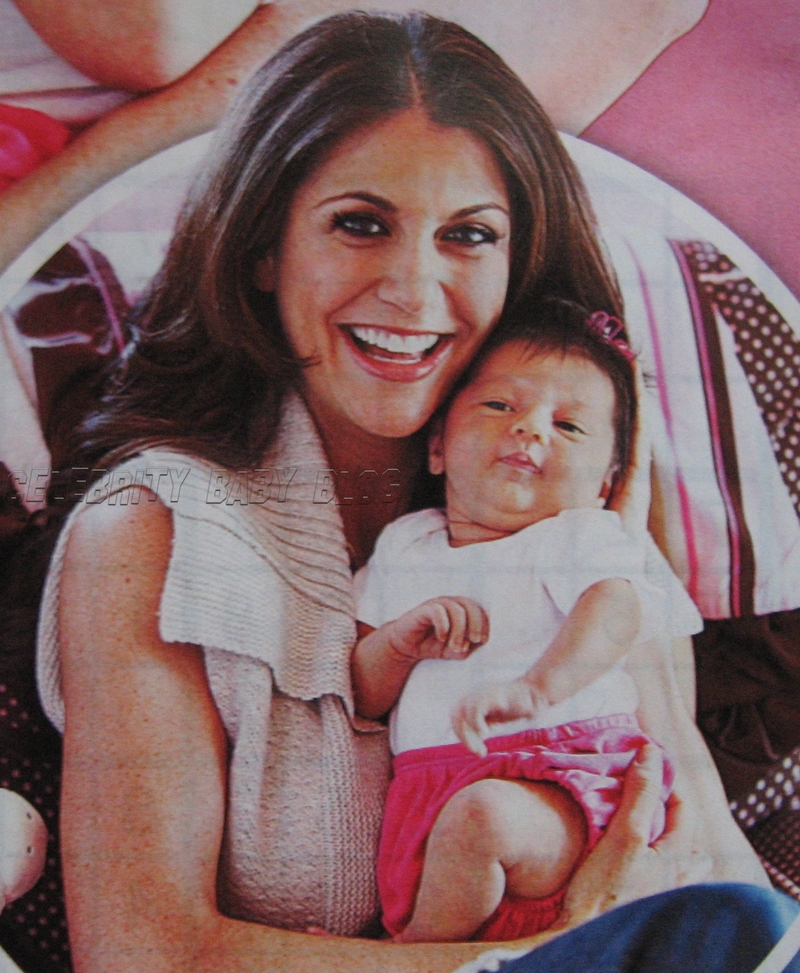 Dancing With the Stars co-host Samantha Harris, 33, welcomed daughter Josselyn Sydney back in September, but she and husband Michael Hess had not found out the sex prior to the delivery. Five weeks later, a peek into the recently completed nursery at the Hess househeld shows that The couple is definitely parents to a daughter!
Click below to check out the nursery details, and for photos of Josselyn.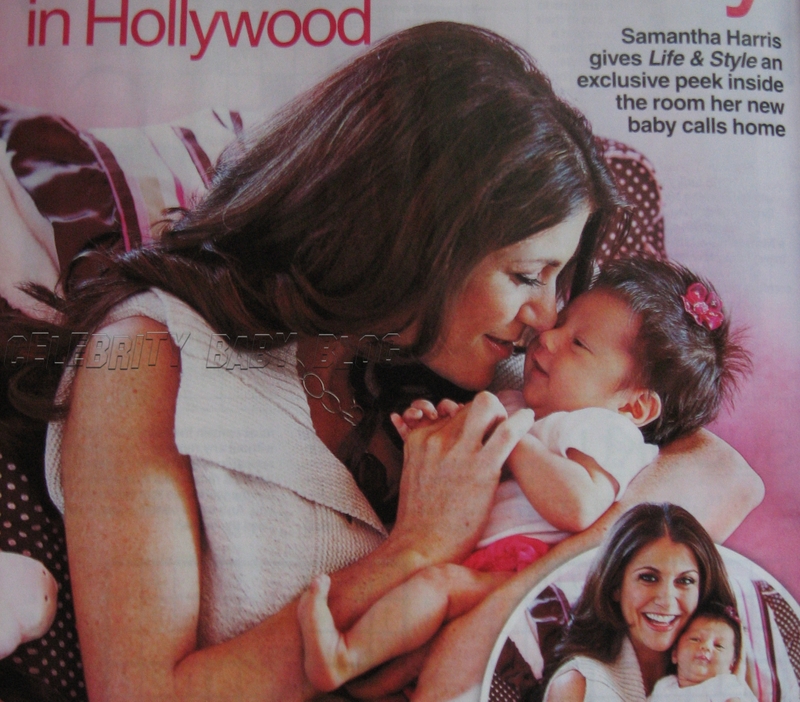 I love pink and chocolate together. I think it's a more sophisticated and modern take on traditional baby colors. I think it's modern with a vintage edge and I couldn't be happier with it.
(We love Samantha and Michael's initials 'carved' into the tree!)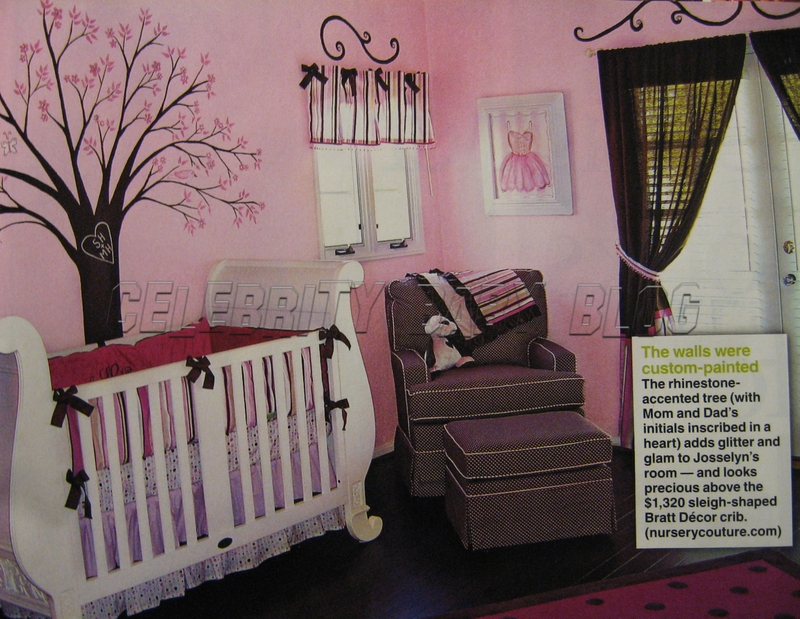 (The crib is a Chelsea sleigh crib in buttermilk by Bratt Decor ($1320). The bedding set is Caden Lane's Taylor collection ($450). On the floor is a fuchsia perky dots area rug from The Rug Market ($338).)
It's fun to have a crown for my little princess.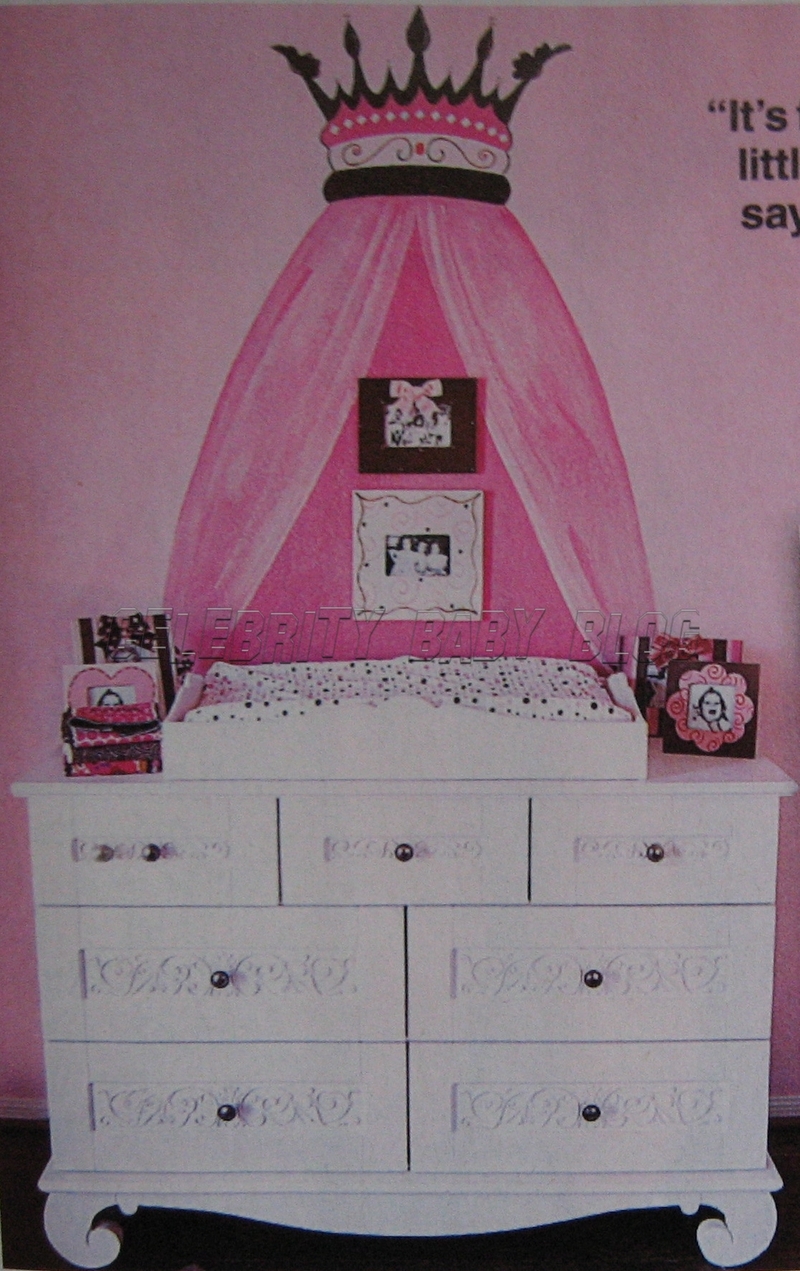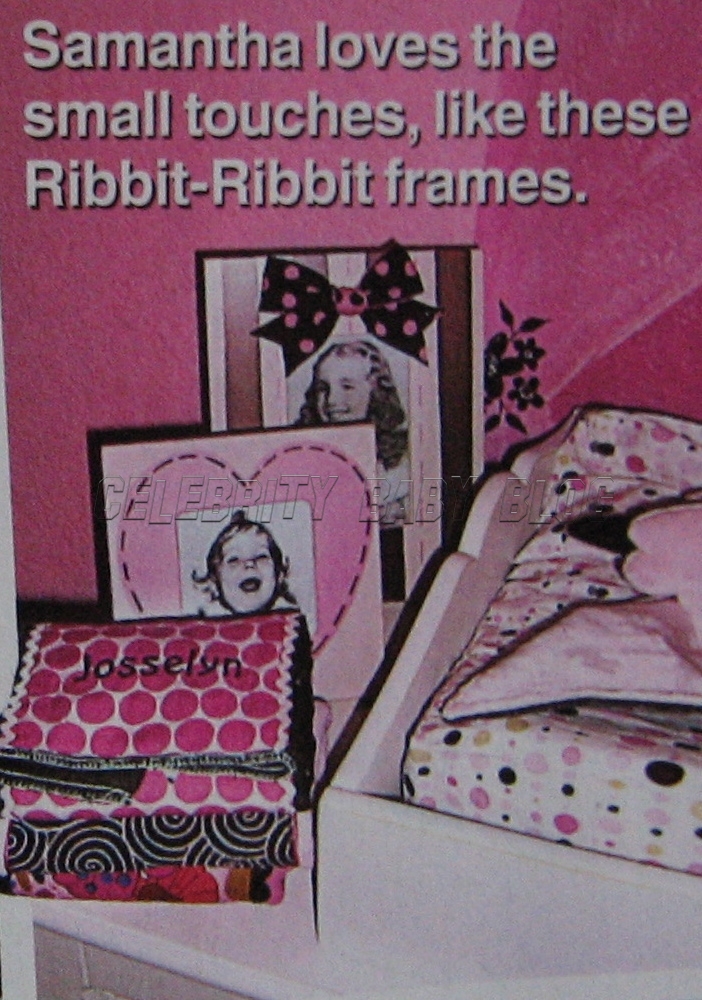 (The dresser is a Chelsea double dresser in buttermilk ($1738), frames include chocolate sprinkles in rose, flower frame ($32), heart rose frame, and sisters frame, and the changing pad cover is by Caden Lane ($20).)
[The Moses basket has] been great for bringing Josselyn into every room I'm in.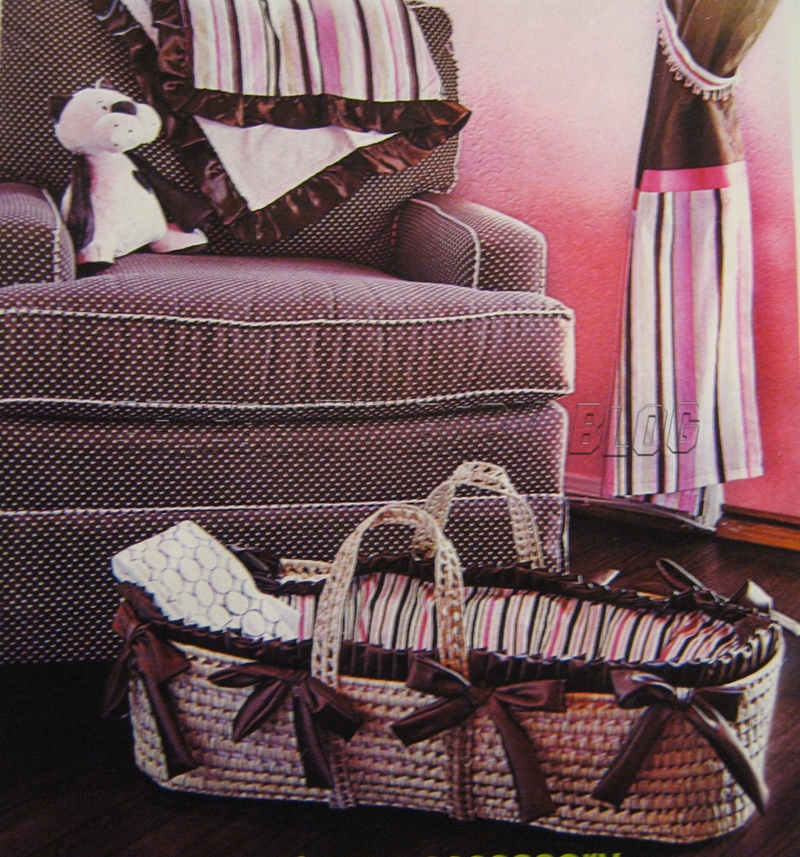 (On the floor is a pink candy stripes Moses basket by Clairebella ($200), on the chair is a Moncalin cat in pink/chocolate ($63), and a ruffle stroller blanket in pink stripe ($40).)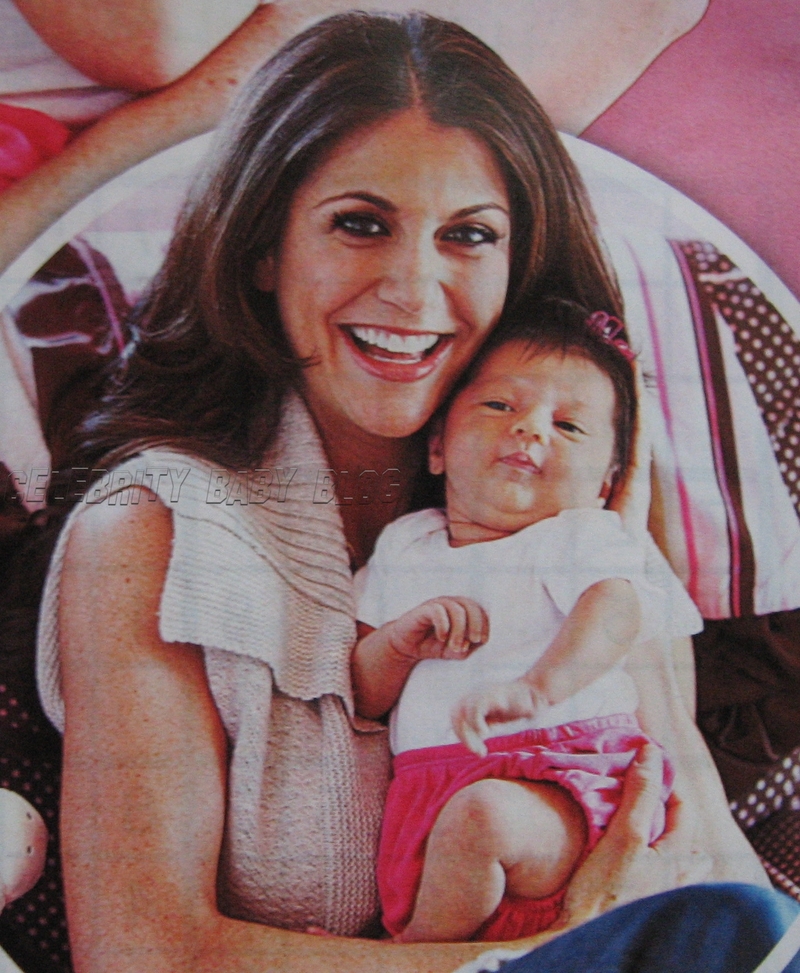 Source: Life & Style Weekly, November 5th issue, p. 68-69.