Noah de Nassau baptized in Gilsdorf
Prince Louis of Luxembourg, 21, and his wife Tessy de Nassau, 22, had their son Noah de Nassau, 5 weeks, christened on October 27 in Gilsdorf's parish church. His godfather is his uncle, Hereditary Grand Duke Guillaume of Luxembourg, 25. Tessy and Louis also have older son Gabriel, 19 months, who was also present at the christening.
Click below for two more photos!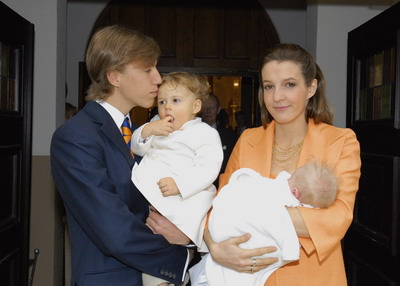 Prince Louis and Tessy with Gabriel and Noah.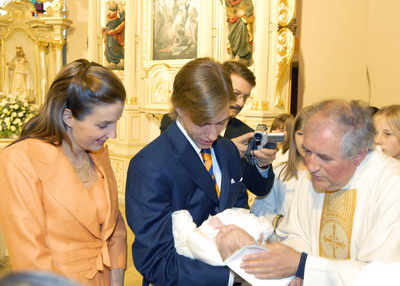 Prince Louis holds Noah during the baptism.
Source: GDP Home
Thanks to CBB reader Christine.