Samantha Harris on a new mom's 'liquid gold;' shares new photos of Josselyn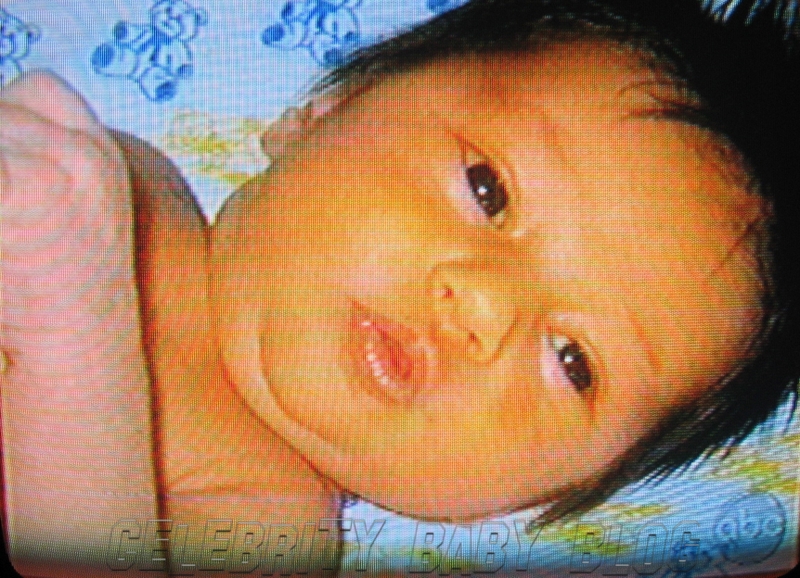 New mom Samantha Harris, 33, joined a different set of co-hosts this week, as she flew to NYC for 36 hours to sit with the View ladies on Thursday and Friday morning. There was only one issue for the Dancing With the Stars co-host and E! News correspondent — Josselyn Sydney's meals continued to be made despite her not being there to eat them. Although Samantha left husband Michael Hess plenty of milk to feed their daughter, 5 weeks on Sunday, she had more to give. When Whoopi asked if she'd been pumping, Samantha joked,
Yeah, you might notice, they're very large these days. Even on the plane ride here — I'm just gone for 36 hours — it was a really hard decision because of course I don't want to leave the newborn, but my husband Michael is so fabulous and so hands-on that was no worry, I knew she'd be in good care — but of course, you're breastfeeding.

I'm sure you've all gone through this — you don't want to leave the baby for any amount of time, and breastmilk is like liquid gold, you don't really want to pump and dump, but that's basically what I had to do on the plane. And this morning I produced some really good stuff — full bottles we're talking about! — [makes 6 oz bottle hand gesture] and that was really hard to say goodbye to down the drain.

I wear a lot of good breastpads to make sure…because if you spend the night without any breastpads it's a little…drenching.
Later in the show, actress Julianne Moore, 46, appearing on The View to promote Freckleface Strawberry, told Samantha she knew exactly how she was feeling.
I have to say, I remember I went to the Golden Globes when my son [Cal] was 6 weeks old, and I came home after the ceremony to pump and to nurse, and then we went back out, but by the end of the evening, I was choking on my boobs, they were up around my neck!
Click below for new photos of Josselyn.