Introducing Estela Ines Monteverde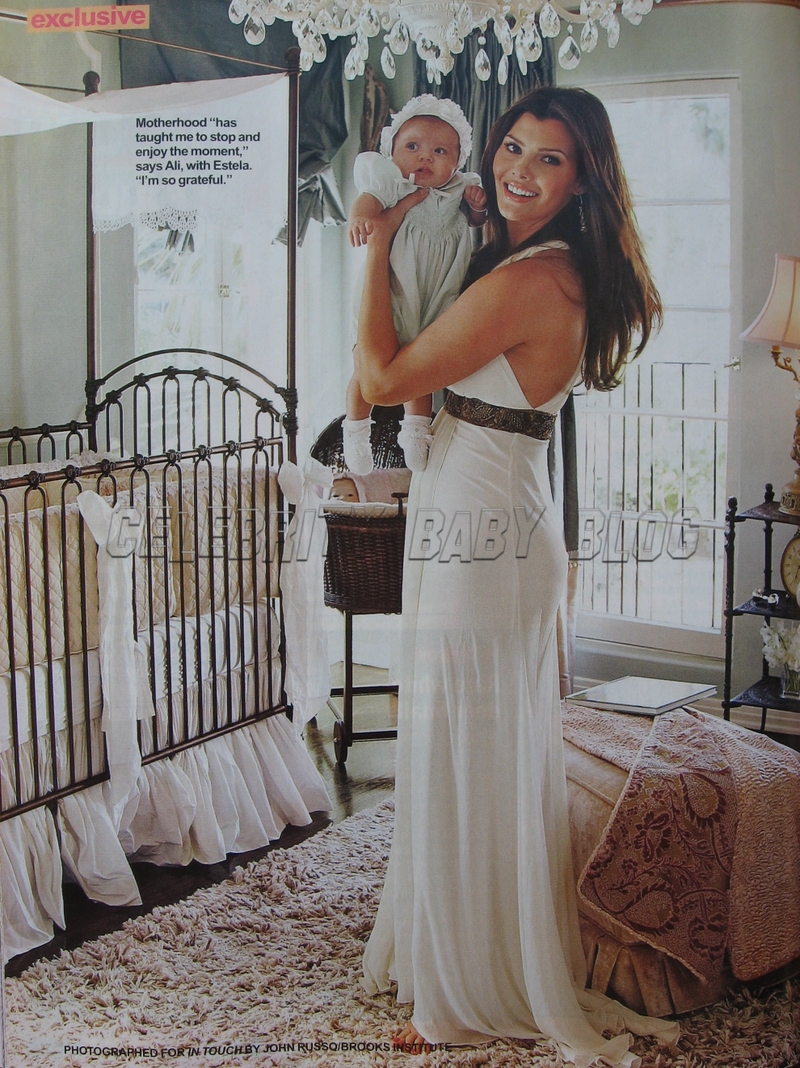 Model/actress Ali Landry, 34, and her husband, director Alejandro Gomez Monteverde, 30, welcomed Estela Ines on July 11th. Now 3 months old, the couple introduce their daughter in the latest issue of In Touch.
Click below for the photo and interview highlights.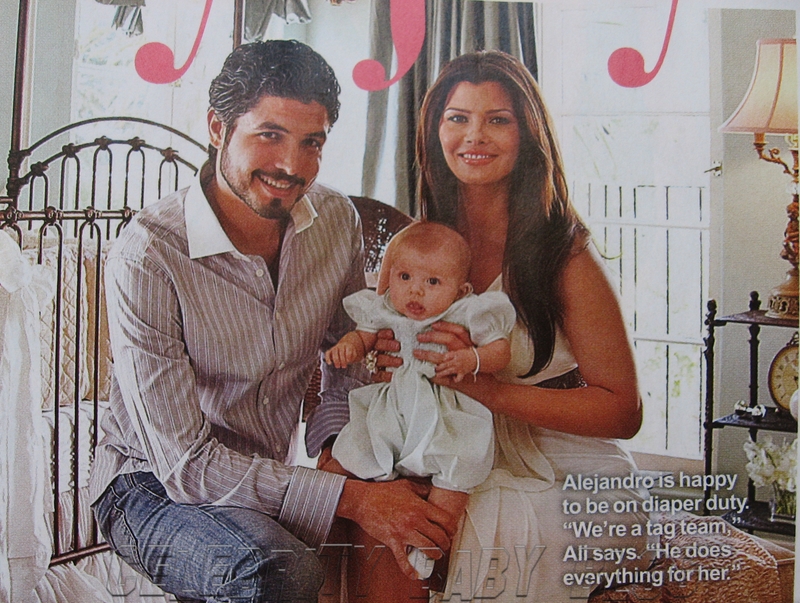 Estela, who was born just after 9:30 am and weighed in at 8 lbs, 2 oz, was the realization of a life-long dream for Ali.
I always wanted to have children. I feel it was one of my purposes on this earth. Motherhood has taught me to stop and enjoy the moment. I'm so grateful.
Still, the pregnancy was a surprise for Ali and Alejandro.
Four months after we got married, we were pregnant. It was a big surprise, but a welcome one.
When the couple chose their daughter's name, they didn't need to look far for inspiration.
We combined both our grandparent's names — Estela is his grandmother and Ines is my grandmother's name, Agnes, in Spanish.
Ali also enjoyed choosing different items for the nursery.
I picked out the fabrics for the drapes and all the trims. It's a small room, so I wanted each piece to be really special.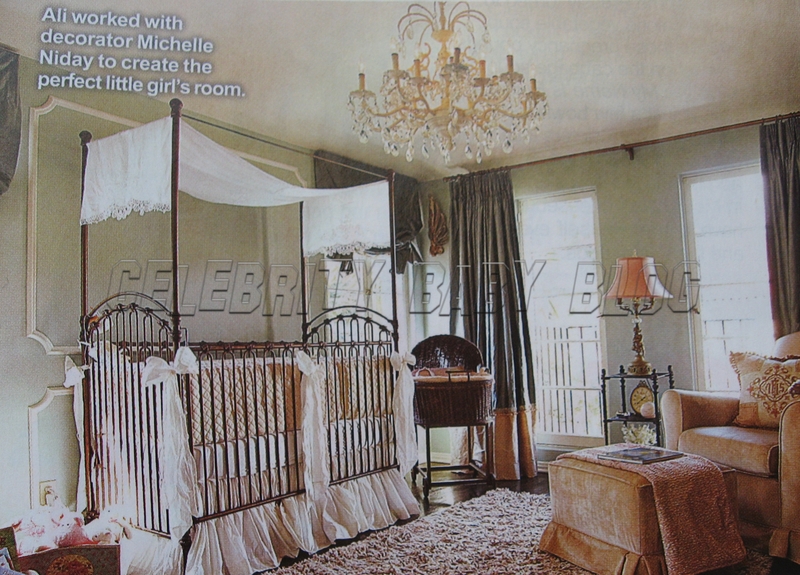 Their growing family is a source of pride for Ali.
We're a tag team. Alejandro does everything for her. [Having a baby] really changes everything. The love between us has grown. We're a family now.
One thing Ali tries not to worry about is baby weight — instead, her focus is on her daughter.
I still have a way to go. I just decided I was going to be patient and to enjoy the process and not worry about hurrying up to get back into shape. Estela is laughing and interacting. It melts my heart.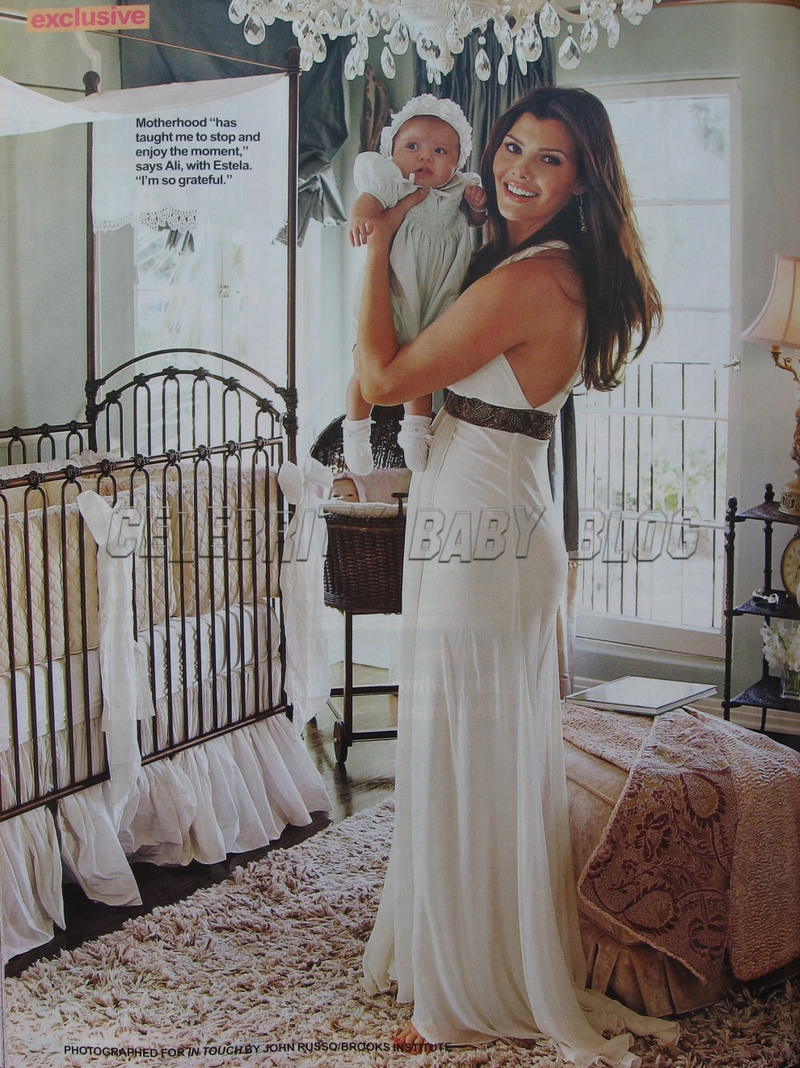 Sources: OK!; In Touch, October 29th issue, p 74-75. Photographed by John Russo.