The View's Elisabeth Hasselbeck treats audience to baby swag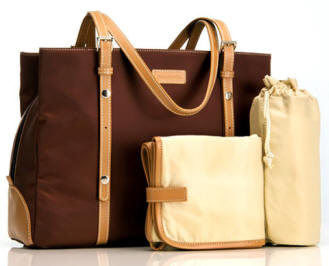 Yesterday was Elisabeth Hasselbeck's last day on The View as she is leaving for her maternity leave in Arizona today. The audience of the show was filled with pregnant women who were also expecting their second child, and in some cases, 2nd AND 3rd, and even 2nd, 3rd and 4th child. So, for her last day she decided to show the audience some of the items that she loved and thinks every mom to be should have.
The first items she spoke about were Storksak diaper bags. Elisabeth was given a Storksak as a gift when she had Grace and she loved the bag because it had tons of room, looked great and had really cool zip up pockets on the out side of the bag. (The Gigi style in chocolate is pictured left.)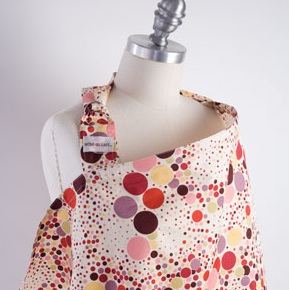 Other items that she couldn't live without were ORE Originals' diaper bag organizer pouches, ERGO® Baby Carrier, Snack-traps, Fisher-Price® Rainforest™ Swing and Bouncer, Books by Robert Crowther, Julie Appel, and Amy Guglielmo, Mabel's Sticky Labels, On-the-Go Potty, Britax Diplomat Car Seat, and Bébé Au Lait™ nursing covers in Blomst and Soft Spot (pictured right). All the expectant moms in the audience were given every single one of those items, Oprah-style.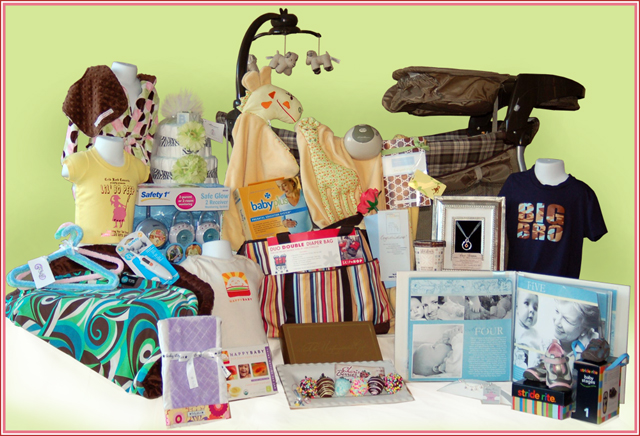 Each audience mom also received a "Celebrity BUMP Bag" from gift bag creator, Jewels and Pinstripes. It included tons of great products like a Baby Plus Education System, Skip Hop Duo Double diaper bag, Crib Rock Couture t-shirt, stride rite shoes, Baby Emi Jewelry Cambodian jingle anklet, Baby Star's new burp cloth, gift certificate to create a first year baby book at How Fast They Grow, DUE Stones® by Queenie gift certificate, gift certificate for half a dozen hand-dipped chocolate covered strawberries from Shari's Berries (which are DELICIOUS- I received some recently), Chic Tots' Chic&Cozy™ Blanket/Bag, Eddie Bauer Complete Care Play Yard, Safety 1st Thermometer and Baby Monitor, and so many other wonderful goodies, worth over $1,700! For more information on the bag and everything inside, log on to jewelsandpinstripes.com/bumpbag.
Exclusively for CBB Readers:
Are any of Elisabeth's favorite baby products your favorite products? What are your top 10 new mom must-haves?