Halle Berry on Gabriel Aubrey: "He will be a wonderful father to our child"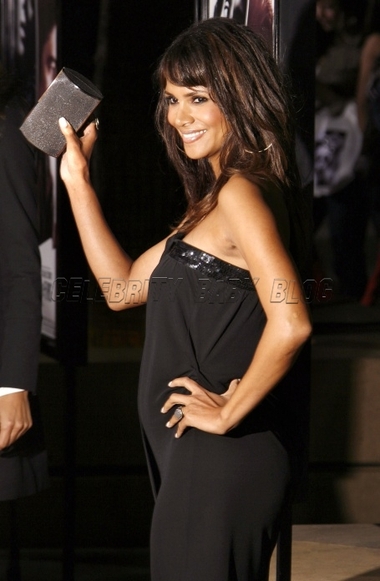 Actress Halle Berry, 41, and her partner, model Gabriel Aubrey, 31, are expecting their first child in March and the mom-to-be is not worried at all about the type of dad Gabriel will be.
Take it from me, he's a wonderful man and he will be a wonderful father to our child.
Halle, who is currently promoting her new movie Things We Lost In the Fire, knew that she always wanted to be a mother and the movie only helped intensify that feeling.
I've wanted this for so long and I feel happier than I've ever felt before in my entire life. I knew from playing a mother in this movie and having two adorable, smart children around me all the time that I was meant to be a mother. It's no mystery that right after we finished the movie it manifested itself in my life because I think I subconsciously knew, `Yes, I can do this. I'm really, really ready.'
The actress, who was diagnosed with adult diabetes, is using her time preparing to be a mother.
I'm just focusing on a healthy pregnancy and learning all I can about motherhood and getting the stroller and crib I'm going to need and all that kind of stuff. I want to keep working, but my dream is to become the mother I am dreaming to be and I believe I can be, so I'll probably be working on that for the rest of my life.
Source: The Star
Thanks to CBB reader Kitty.