Amanda Peet preparing for Halloween with daughter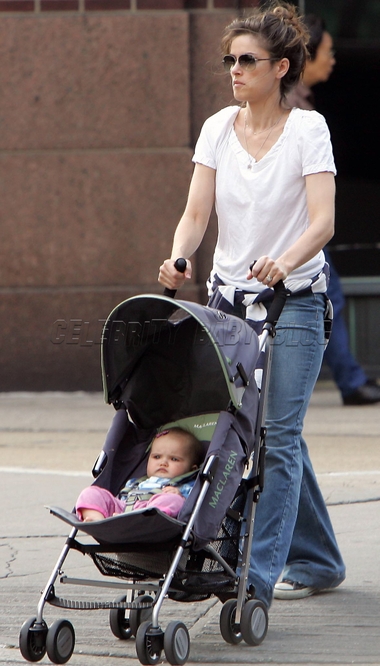 Actress Amanda Peet, 35, plans on having a great first Halloween for her eight-month-old daughter Frances Pen with husband, screenwriter David Benioff.
She's going to be a cow. Because we love that Bob Dylan song –- Milk Cows Half Blues -– and we sing it to her a lot. And one of the animals is a cow.
Now that Amanda is a mother that doesn't mean she is looking for kid-friendly roles. She is just taking what is left.
I just try gravitate towards the best written one that's been thrown my way after a lot of girls have passed on it. That's really the truth. I'm just being really honest because you're like, "What roles are you attracted to?" But it's not like I look for roles. There's not that much forethought. I just try to get something that's respectable.
Source: OK! Magazine