CBB Exclusive: In the rain with actress Amy Locane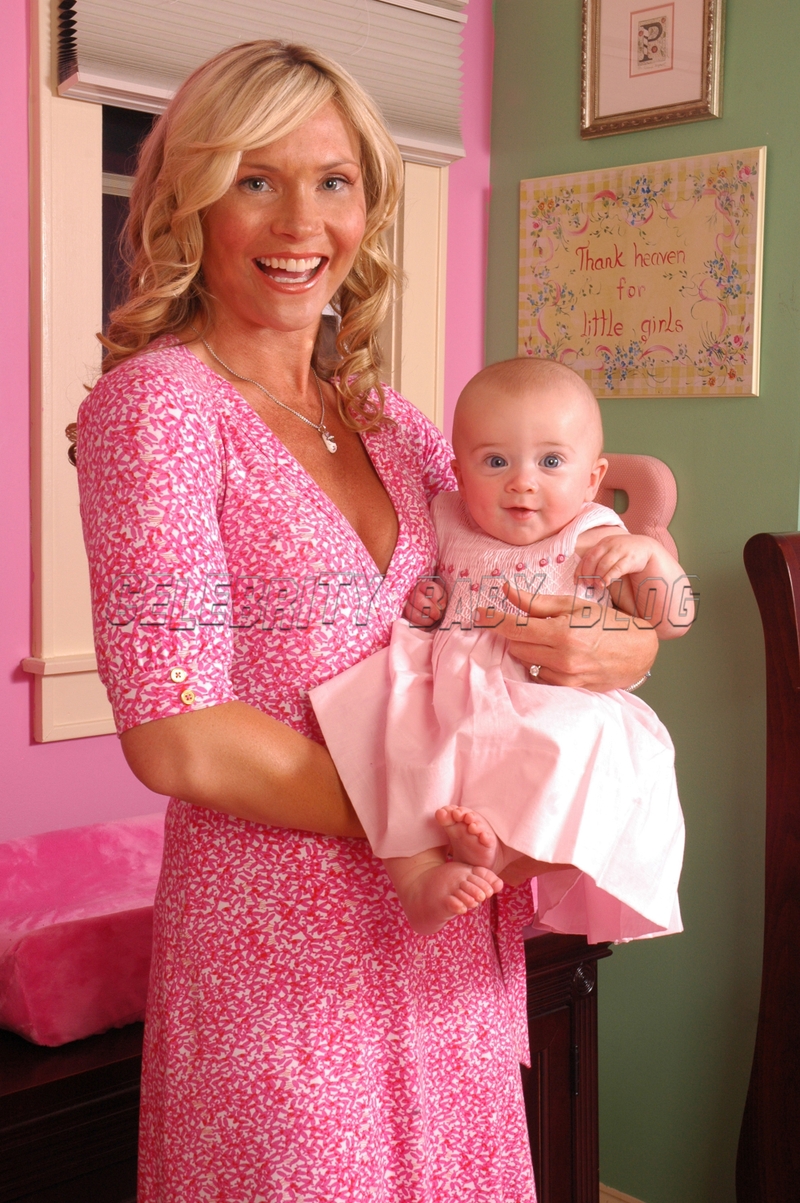 Amy Locane has had an impressive acting career spanning over two decades. Discovered when she was just a teenager, Amy has starred in feature film cult classics such as Cry Baby with Johnny Depp, School Ties, and T.V. favorite Melrose Place. She also expanded her career to include theater as well. Cuddling with her beautiful 8 month-old daughter, Paige Cricket, born last January, Amy sat down with CBB to discuss her new role as Mommy.
After the interview, we headed out into the pouring rain to shoot Amy, 36, at fiancé Mark Bovenizer's firehouse in Hopewell, NJ. Between the drops, we got some amazing images.
Click below for all the photos and interview highlights.
Photography: Gabbeli Photography (www.gabbeliphotography.com) Hair/Makeup: Douglas Martucci
How did you meet your fiancé Mark?
Mark and I met inJanuary 2006. I had been out in California for pilot season,house-sitting and doing pre-reads. One day, I found myself walkingaround L.A. thinking, "What am I doing here?" The business had reallyshifted in the past few years, and I had enough. I took a plane homeand thought I would make a go at the real world and get a real job!

I was working at a store in Princeton, and I was really happy. Itwas a completely normal, regular lifestyle. Mark owns the liquor storeright next door and he asked my boss about me. We have been togetherever since. It was funny, since I was still reeling from what was goingon in show biz, and then a month later I met my husband-to-be and fellmadly in love.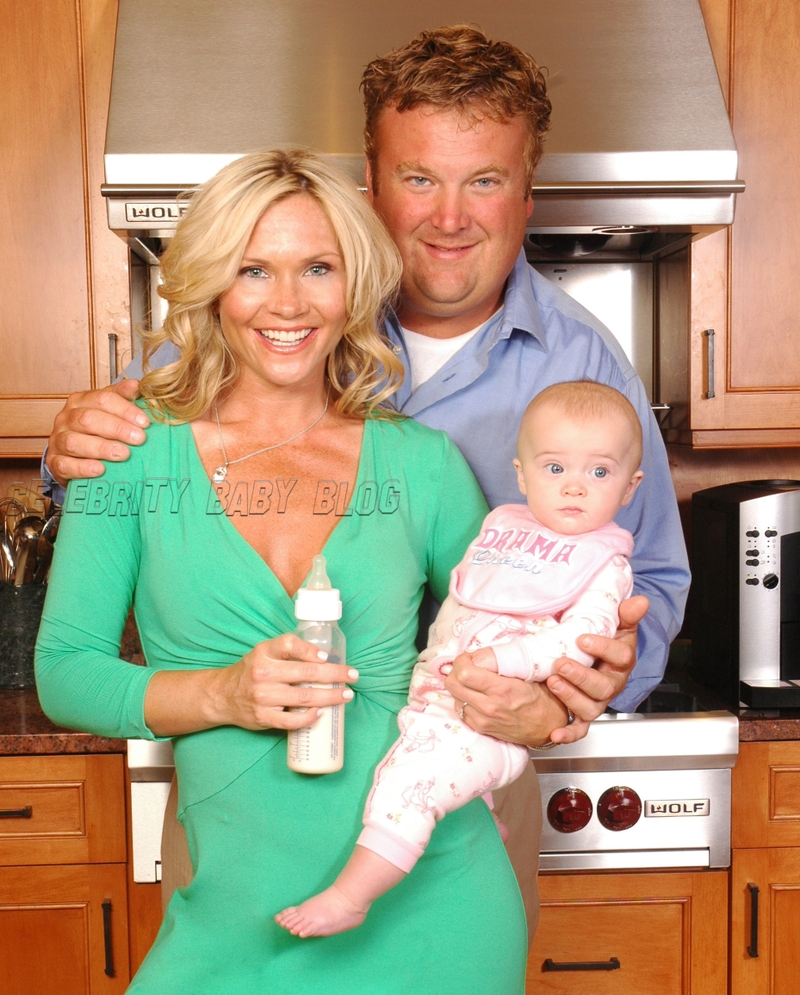 What happened in the industry?
It really started after 9/11. Reality T.V. crept in, and big movie stars were doing T.V. It was like only 20 people were actually working, and there was no room for anyone else. The market just dried up.

Returning home was one of the best things I ever did. It was what I needed. Little did I know that I would find the man of my dreams, have a baby, and a great life, all in my hometown!
Let's talk about your baby daughter, Paige.
She is the love of my life! I love waking up in the mornings to take care of her, and she's an excellent baby. I just adore her.
How was your pregnancy?
It was pretty complication-free. I had to give up running, which I love, because I had a scare. When I was about 3 months pregnant, I was running, looked down, and there was blood everywhere. I totally freaked out, but the doctor said everything was okay, except that I had to stop running.

Paige was born 5 weeks early. My water actually broke outside of Mark's store!
Keeping fit is very important to you.
I like how I feel when I am in shape. I don't go to a gym; I run. I started running again about 6 weeks post-partum. Running is very spiritual for me. It is therapeutic; it clears my mind and helps me to focus.
Speaking of running, you starred in a play about "running," just a few months after Paige was born.
Yes, I starred in a play called 'Run For Your Wife' during the summer. It's an English farce, so I had to do an English accent. We had a six-week run, and it was a lot of fun for me. It was almost like 'Three's Company;' a taxi driver with two wives gets into an accident and the wives report him missing to the police. I was like Chrissy Snow, stomping around in a pink nightgown and being silly.
You didn't have to "run" very far to get to the theater, right?
No, it was literally down the street from where I live! It's also right across the street from the firehouse where Mark works as a volunteer firefighter. It was amazing to have all the things and people I love so close together.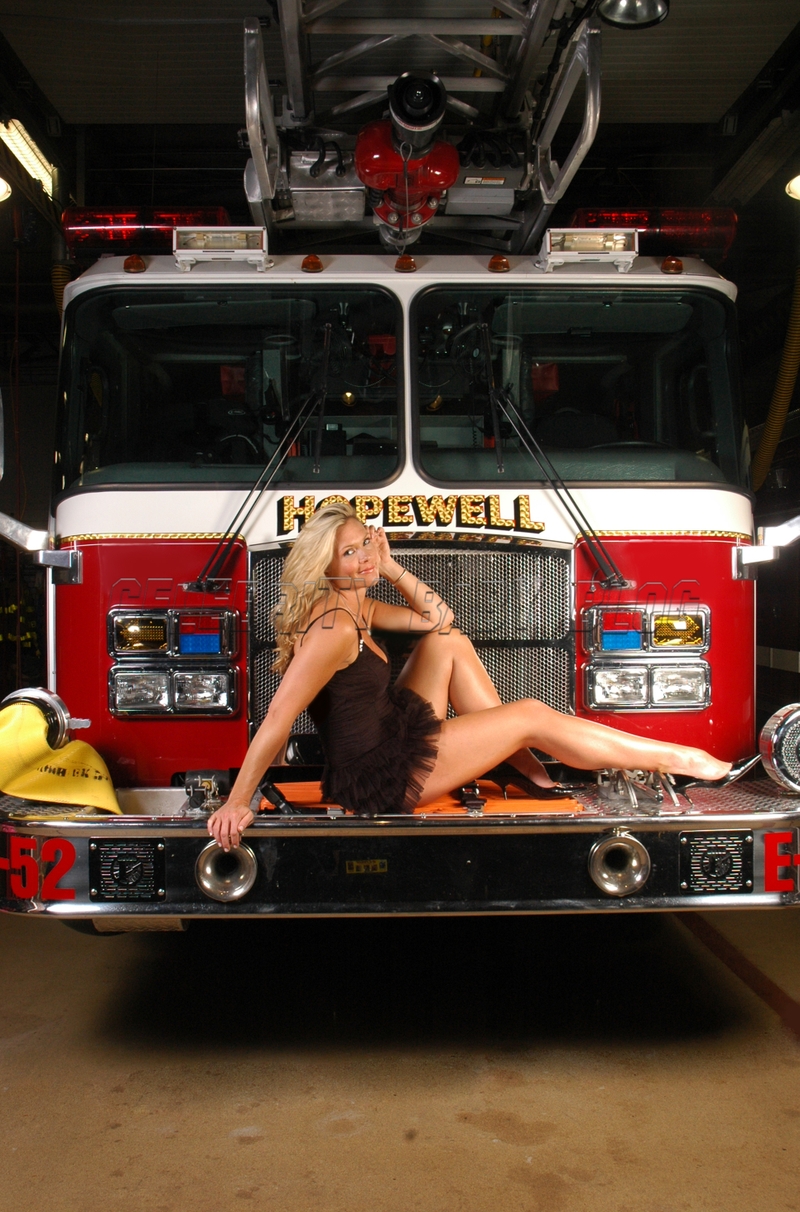 How did you balance being a new mom with working?
Paige was just 4 months old when we started rehearsals. My mom would come over and baby-sit. It was a wonderful experience for me; it was a cool, creative outlet that took me out of the "Oh my God I just had a baby!" mode.

The play came at a great time. When you have a new baby, you can get really overwhelmed, since it's such a huge responsibility. You're thrilled to be a mom, but your sleep schedule is so thrown off and it can be scary if you don't have a good support system.
What are your plans for the future?
My wedding!!! Mark and I are getting married in May 2008. I have looked at thousands of dresses, and the one that I love the most so far is by designer Monique Lhuillier. I definitely want a poufy dress!


My maid of honor is going to be my best friend from high school. It's going to be an evening wedding. The church is very classical and looks like a cathedral. We're going to have lots of peonies, since they are a classic May flower. The bridesmaids are going to be in hot pink.
And what will Paige wear?
Paige is going to wear a tiny version of whatever I wear. It's going to be the exact same dress. She is going to walk with my teacup-sized Yorkie, Joe, down the aisle! It will be original, classic, and totally unpretentious.
Do you plan on doing more plays?
I'd love to do more theater work. I can definitely do more theater since it's just down the street. I'm lucky enough that I can actually take a break from the rat race and focus on being the best mom and wife I can be.

I've learned it's not about being famous and big money. L.A. can be a fun place, but when it comes down to it — and this might sound hokey — there's no place like home. Here, I can go to the local corn stand and get fresh corn and wave to my neighbors and host play dates with my friends at my house.

It's simple living but it's really relaxing and fun. And I'm happier than I ever have been.