Tori Spelling talks about weight loss and Liam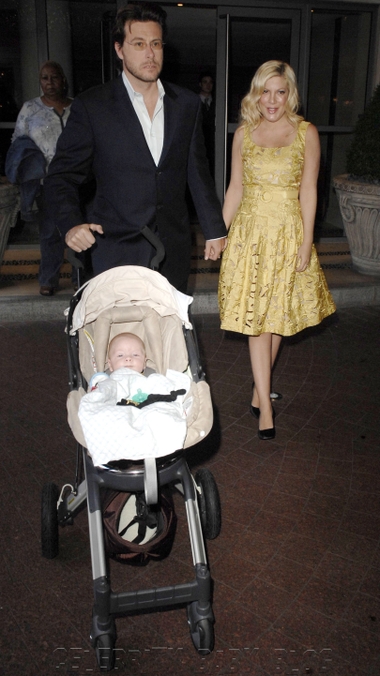 Actress Tori Spelling has previously spoken about losing the weight following the birth of her son Liam Aaron seven months ago, but now she even weighs less than before she became pregnant.
I went on the NutriSystem program after I had the baby and it took the weight off. I'm actually a few pounds thinner now, [thinner] than I was before I had Liam.
While the decision to go on the NutriSystem program was relatively easy, Tori admits to never dieting before and was a little nervous.
I was terrified! I thought, 'Oh my God! I can't be so strict. I can't be on flavorless food, tiny portions. What am I going to do? Am I going to starve to death?' Then I went on NutriSystem it was convenient. It was easy.
Tori doesn't push herself in the gym either. She claims that her workout comes from her growing little boy with husband Dean McDermott, 40.
It's not like I had to workout heavily for a workout every day, except my baby is really heavy now, so that is a little of an arm workout.
The actress also shared new information about Liam and his development.
He just got his first teeth so he has two teeth on the bottom. He is no longer the toothless grinning wonder — And he just learned to wave, which I am really proud of, so he like waves to everyone.
Source: Access Hollywood