Jenny McCarthy continues her battle against autism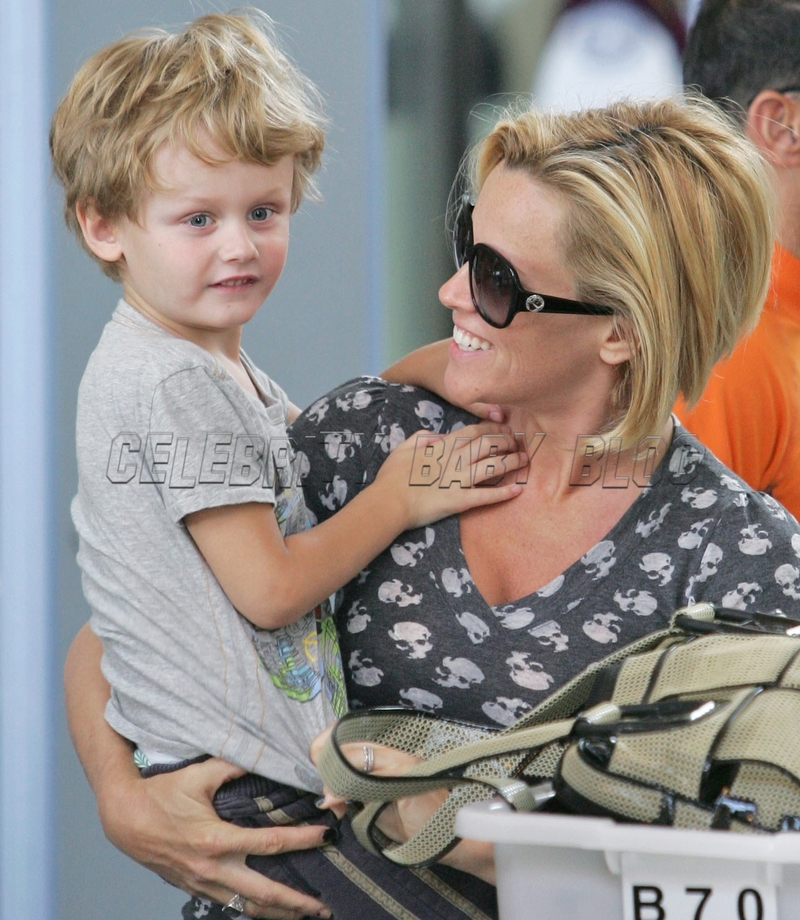 Jenny McCarthy has been extremely vocal since learning that her son, Evan Joseph, 5, has the brain development disorder autism. The actress has written a book, Louder Than Words: A Mother's Journey in Healing Autism, joined forces with Talk About Curing Autism and not to mention numerous public appearances to let her voice be known.
Posh Cravings recently sat down with Jenny to discuss her son, what she is doing to help battle this disorder and her book.
Click below to read about Jenny's fight against autism and how Evan is doing.
Jenny had no idea that her son was battling autism, but decided to go with her "mommy instinct" and research other symptoms that he was having.
The 34-year-old mother has used her voice to try to make a difference in regards to autism and she is not giving up — in fact, she has more planned.
I have a think-tank meeting [Defeat Autism Now group conference] coming up with all the scientists and the doctors that have been healing these kids . . . And we got the AAP [American Academy of Pediatrics] to come for one of the days, so calling them worked!
With all of her advocacy, sometimes Jenny has to be away from Evan. For her recent press tour she was away from him for a week, and Evan was not a happy little boy.
Yeah, you know I've been so involved in Evan's healing and being here for Evan that it's kind of funny, that when I came home from this press tour, the first thing he said to me was, "I hate you and I want a new mom that can stay home with me."
And while a statement like that may hurt most mothers, Jenny doesn't mind. In fact, it makes her feel good, because Evan is having normal reactions like any five-year-old.
I know! And the first thing I said [to myself] was "That was a great typical response." And then I said, "Someday you are going to realize what Mommy did this week and forgive me."
No matter what the future holds for Jenny and Evan, the proud mom is never going to stop fighting the battle against autism.
You know that God does not give you what you can't handle. I knew I've always been a strong, pick-myself-up-off-the-ground kind of girl, no matter what. When it happened to me I said, "Yeah, this is not the type of motherhood that I expected, but this is the motherhood that I've been given. So I am not going to cry and say 'Why?' or 'What if?' I am going to move forward, forward, forward." That is always the only option.
Jenny's role as a proud mother shines through when she speaks about Evan and how much he has accomplished — including school.
He's in Pre-K. I took him out of school for a year of healing when I was de-toxing [Evan], so he had missed a year of social development. But now he's back in and perfectly on target with kids his age in school now.
To read the entire interview, be sure to visit Posh Cravings.