Joey Fatone and family open up in People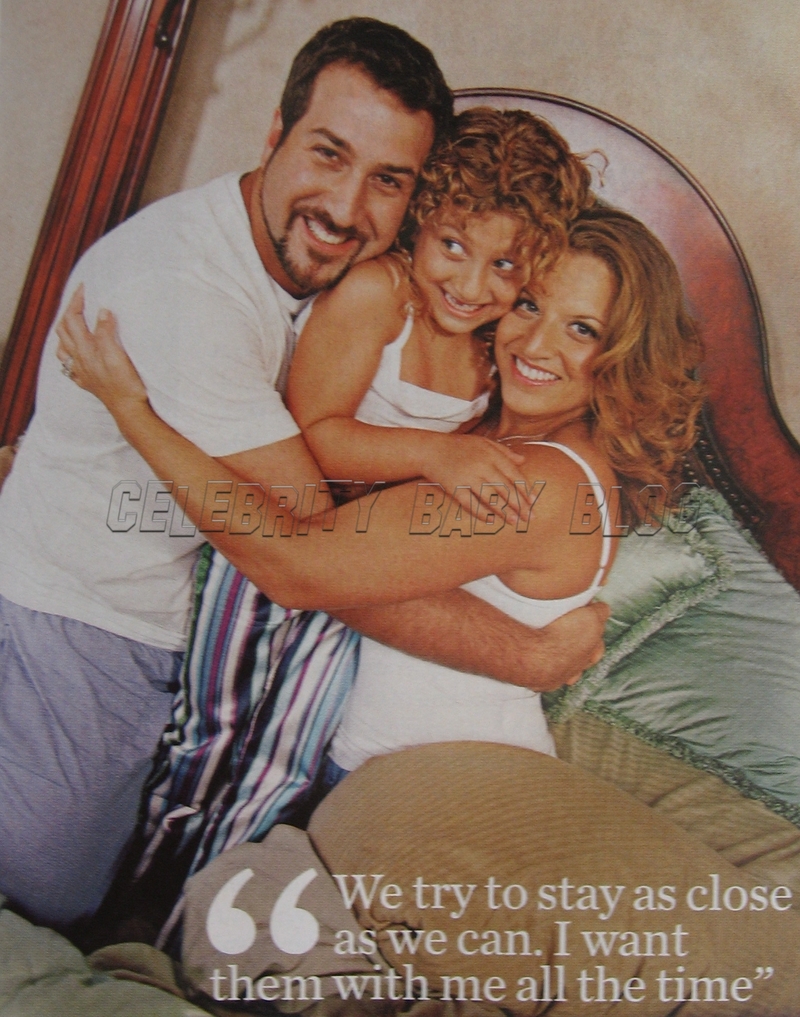 Singing Bee host, Dancing With the Stars runner up, and former NSYNC-er Joey Fatone, 30, and his wife Kelly Baldwin Fatone, also 30, chat with People about their untraditional courtship, living in Florida, parenthood, and their daughter Briahna, 6 1/2.
Click below for the photos and interview highlights.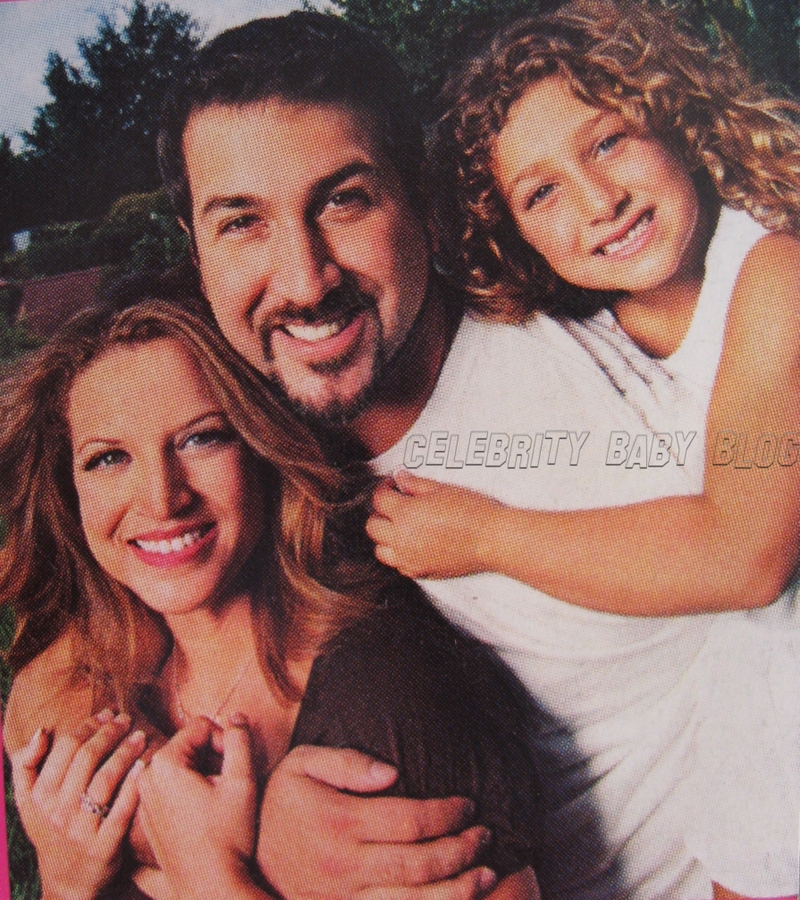 Joey and Kelly have been together, off-and-on, for 14 years, and married for 3. They realize their courtship has been anything but traditional, but Joey says it works for them.
We did everything backward. We had a kid, we lived together, then we got married. We did everything completely reversed and it worked!
After getting together in high school, Joey and Kelly were 19 when NSYNC hit it big. With Joey known as the flirt of the group, Kelly remembers girls camping out on his parent's front yard and throwing themselves at him on tour.
Meanwhile, I'd sit on the bus [laughing] and be like, 'If they only knew you.' It's funny — people go, 'Oh, my God, that girl's all over him,' and I'm like, 'You know what? If it made her night, great. Doesn't bother me.' Either you're a jealous person or you're not. We've been together so long that I have an 'open door' policy. I say, 'If something looks better to you, than there's the door.'
Joey says Kelly's approach worked — even when they did occasionally split, he never could go far.
[During our on-and-off years] I tried to see other people, but for some reason, the grass wasn't greener on the other side of the fence. I'd come back and crawl on my knees with my tail between my legs. I enjoyed being with her.

We've been together 14 years, but we've broken up and gotten backtogether just like any couple does. Communication is the key. We don'tlet things get to our heads. We really talk.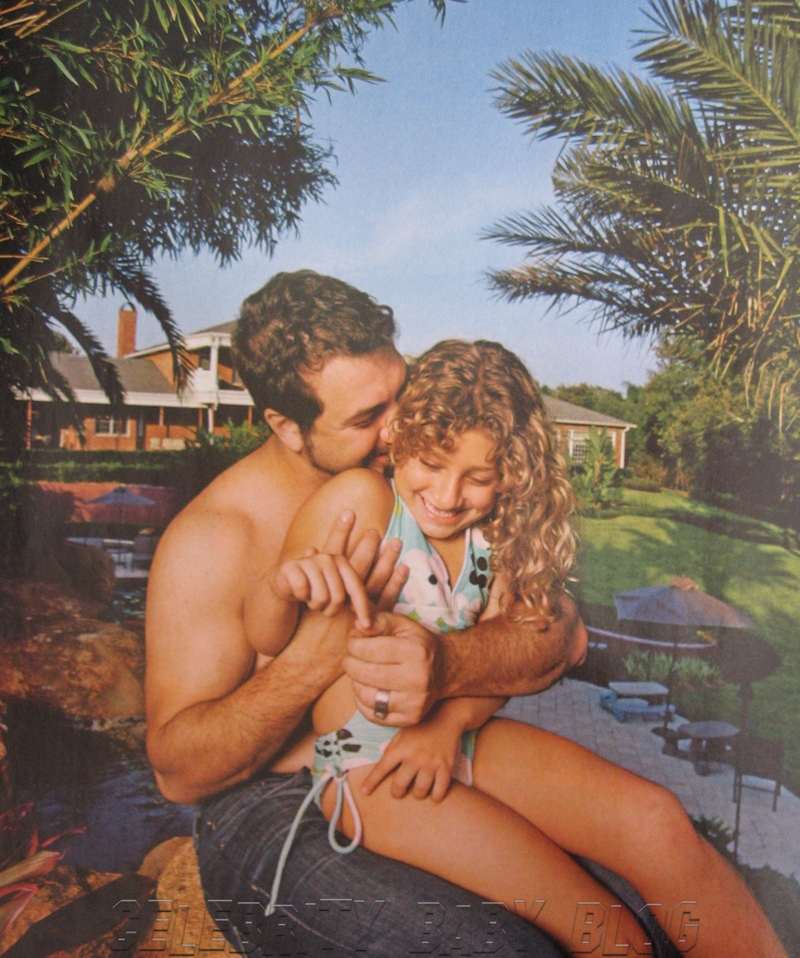 What they talk about most is their daughter and her happiness. Briahna is the center of their world. DWtS partner Kym Johnson observes,
Joey's crazy in love with his little girl.
When NSYNC parted ways in 2002, Briahna had just celebrated her first birthday. For Joey, the end of his boy-band era meant that it was time to prioritize, and family came first. Kelly recalls,
Joey said, 'I don't get these memories back.' The family rule on work was nothing where he left home for more than a week. If it was longer, we went with him.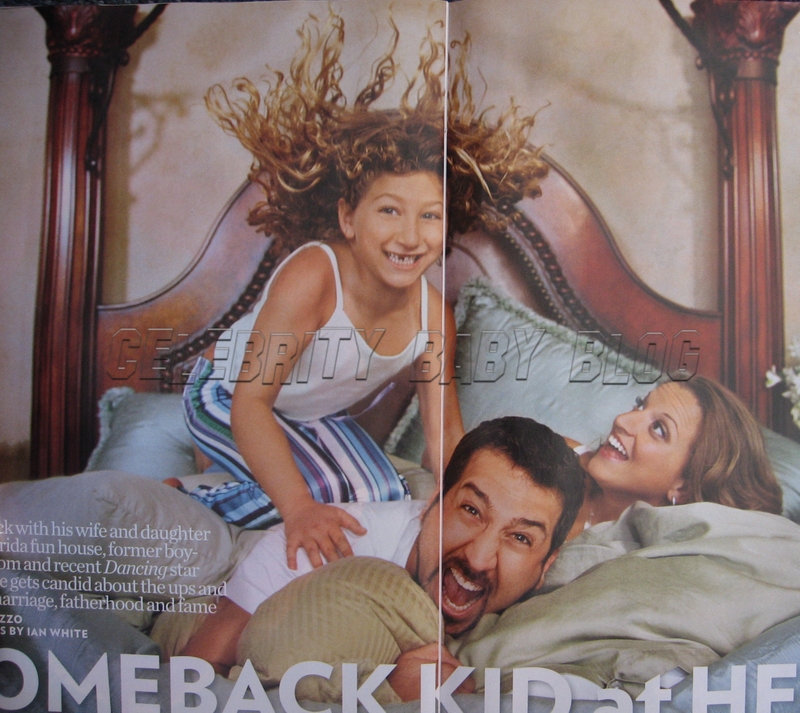 Between 2002 and 2004, work for Joey included stage runs with Rent and Little Shop of Horrors, as well as a role in My Big Fat Greek Wedding. By that time, Briahna, then 4, was wondering when her parents were going to star in a production of their own. Kelly explains,
She had been a flower girl and she was wondering what weddings were all about. We said, 'When two people love each other, they get married,' and she said, 'Are you and Daddy married?' And I said no. She said, 'Don't you love my dad? Why aren't you married?'
Joey jokes that he had 'been on the 10 year plan.' However, he and Kelly finally tied the knot in 2004.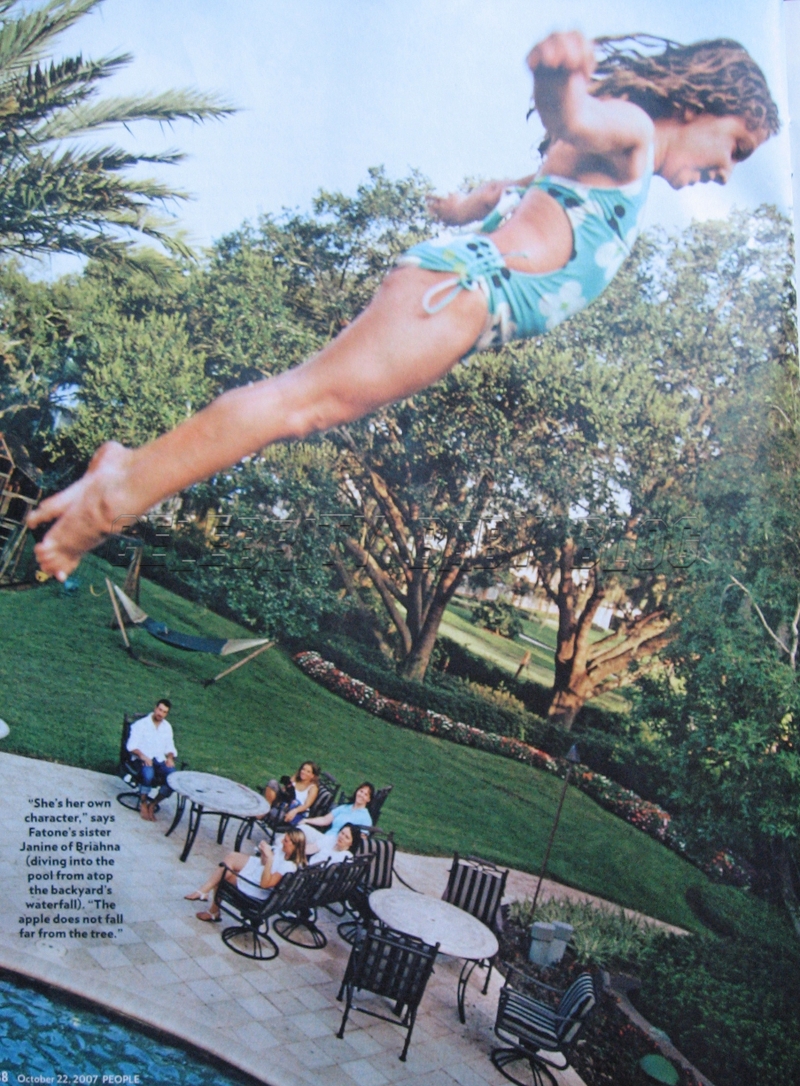 Despite this, further confusion for Briahna ensued in early 2007, when her dad and partner Kym became fan favorites on Dancing With the Stars. Seeing Joey and his professional dancer perform romantic and sometimes sensual dances week after week, along with the tide of media attention, caused Briahna to ask some questions. Kelly recalls,
Everything was Joey and Kym, Joey and Kym. So Briahna was like, 'Mom, is Kym going to be my stepmom?' Once we explained the difference [between performance and real-life], she wasn't worried.
Still, Briahna had a hard time with Joey's work schedule, which was extremely intense throughout the competition. DWtS also marked the first time Kelly and Briahna did not have the option to stay with Joey the entire time — he ended up being on the show for four months, right in the middle of Briahna's kindergarten year. Although they flew back and forth frequently, she and Kelly could not spend the entire time in LA.
She was crying three, four times a day for him. A couple of times, she said, 'I want him to be kicked off the show so he can come home.'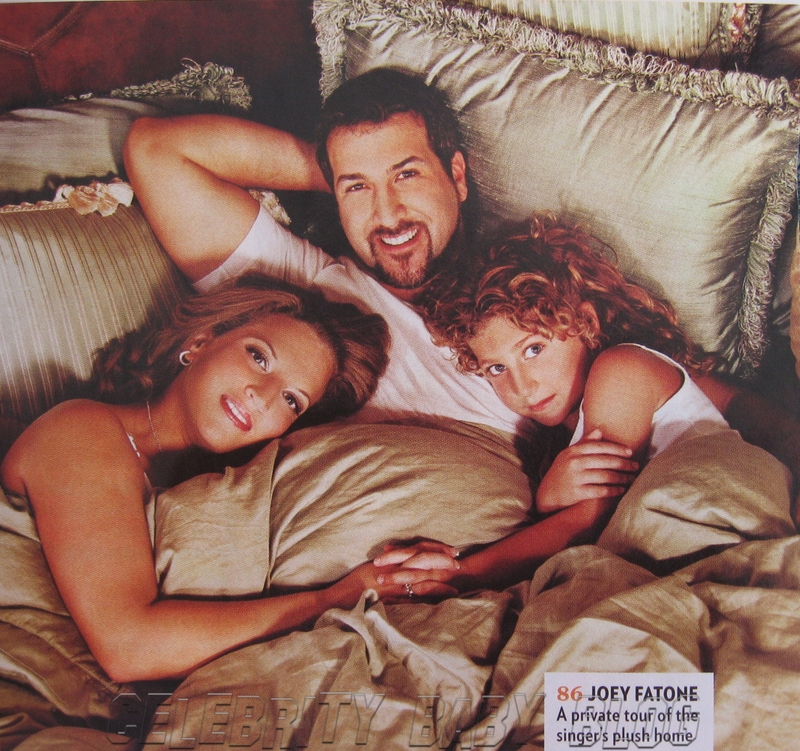 As soon as the school year ended, Kelly and Briahna packed up and spent the summer on the DWtS cross-country tour, which was a great solution for the family. Joey says,
We try to stay as close as we can together. I want them with me all the time. Fatherhood is really cool. It's a great feeling.
According to Joey's sister Janine, her brother isn't the only ham in the family — Briahna is well on her way herself.
She's her own character. The apple does not fall far from the tree!
Despite new options opening up for the family, with Joey now hosting The Singing Bee, Florida remains home for the Fatone clan. With Janine, brother Steve, nephew Declan, and parents Phyllis and Joe Fatone Sr. all close by, Joey can see no reason to pull up roots.
Look around — free babysitting!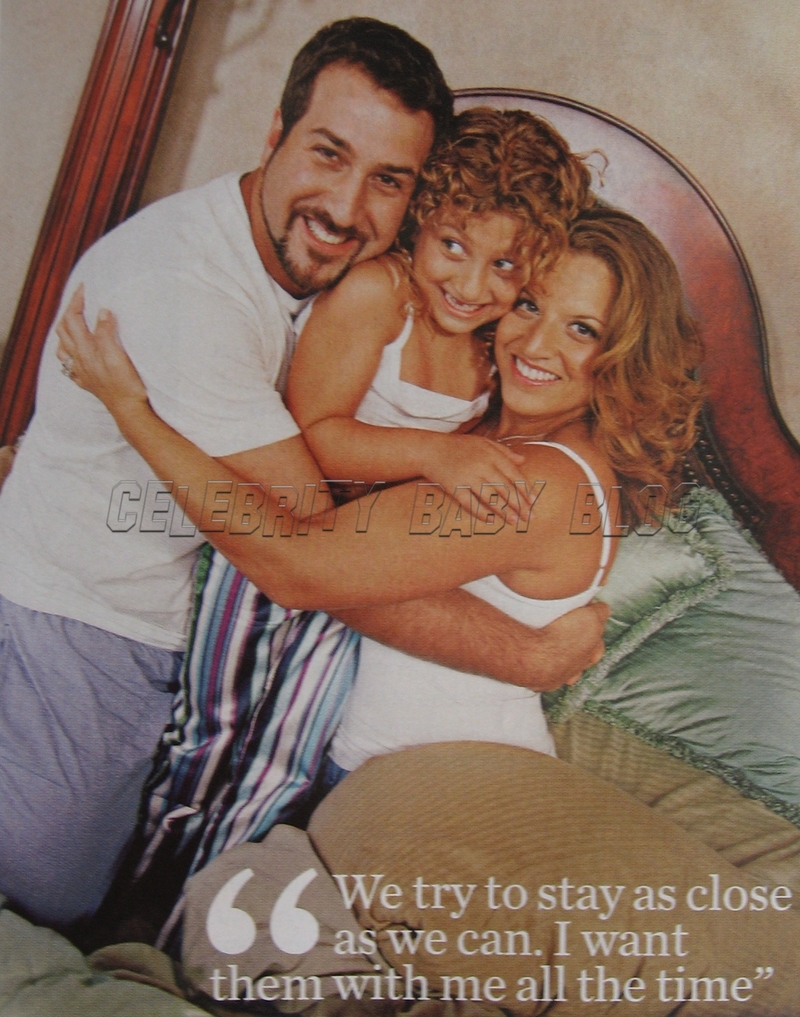 Source: People, October 22nd issue, p. 86-95