Update: Introducing Josselyn Sydney Hess
Update: Added People photo and interview. Josselyn is now 3 weeks old.
Originally posted October 10th: E! News correspondent and Dancing With the Stars co-host Samantha Harris, 33, introduces daughter Josselyn Sydney, 2 1/2 weeks, on E! News and in People this week.
If you missed Samantha's blog on her labor and Josselyn's birth, catch up here. Samantha returned to DWtS on Monday evening, baby in tow, and chatted with OK! and People about balancing breastfeeding and ballroom.
Josselyn, who arrived two weeks early, certainly threw a wrench in her mom's plans to continue hosting Dancing With the Stars until mid-October. Samantha laughs as she recalls sending an 'I'm in labor' text message to DWtS producers on the night before the show's premiere.
Josselyn told us who was boss. She said, 'I'm No. 1 in your life and I'm going to tell you that right now!'
Samantha, who describes her delivery as, 'blissful, if that's possible,' has spent the last few weeks learning to feed her daughter and 'smother her with kisses pretty much 24 hours a day.' Husband Michael Hess takes care of the dirty work. Samantha says,
I didn't change a diaper for five days. He wins the prize for husband of the year!
Josselyn, who received her first two dancing outfits from grandma — purple and orange tutus — has her own tricks up her sleeve, including how to charm her mom.
She's just a little lovebug. It's so cute when you kiss her on the cheek and she turns in the direction of where you kiss her, then she smiles. I can't drink in enough of her. I've been singing her 'Sunrise, Sunset,' which my dad [now deceased] used to sing to me. There's a line in it that says, 'Wasn't it yesterday when they were small?' I'm going to be singing this probably as long as I live.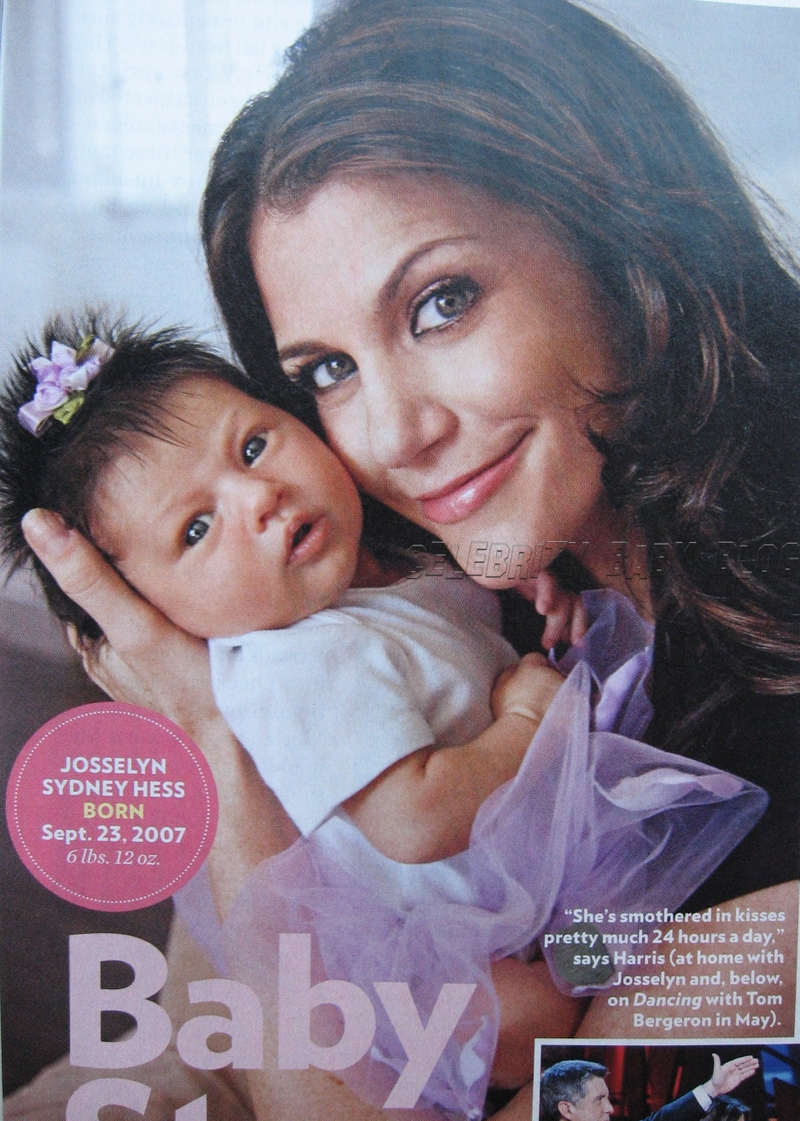 Source: People, October 22nd issue, p. 80
Thanks to CBB readers Megan and Jenna.