Elisabeth Hasselbeck to give birth in AZ; husband Tim signs with Arizona Cardinals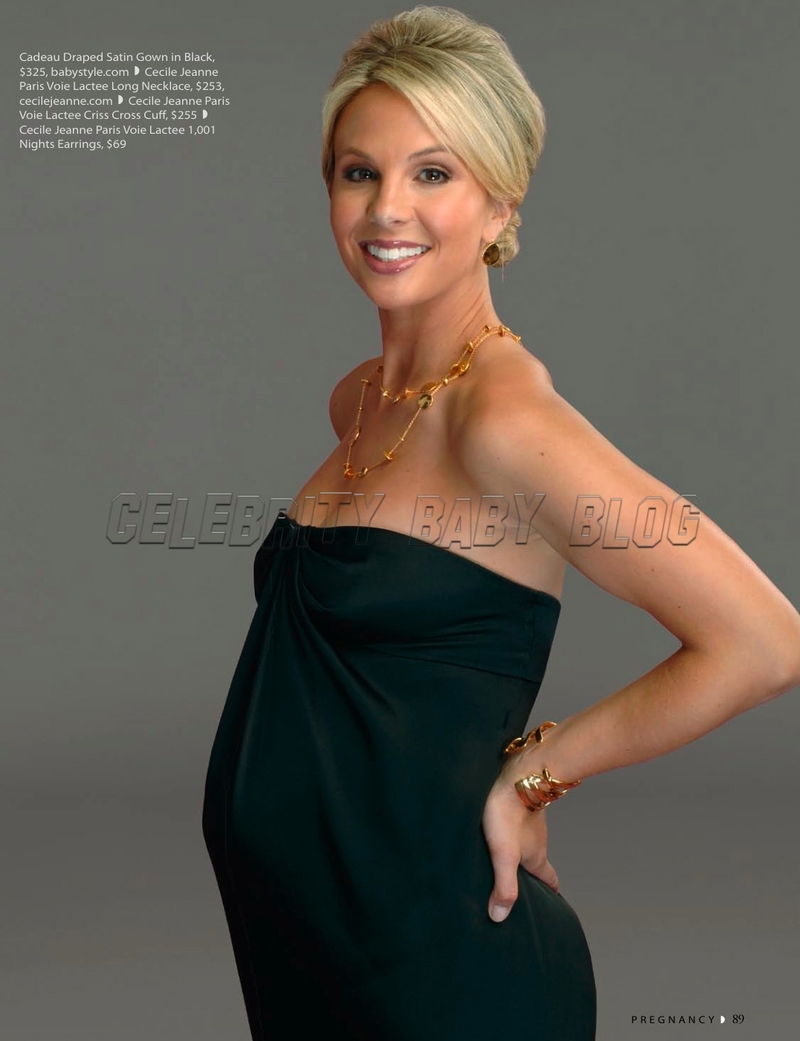 Last evening, on Barbara Live, Barbara Walters' live weekly exclusive SIRIUS show, The View co-host Elisabeth Hasselbeck announced some big news. Her husband NFL quarterback/sports commentator Tim Hasselbeck has signed with the Arizona Cardinals as their backup quarterback and she will be going to Arizona very soon to prepare for their second child's birth, who is due in three weeks, on November 11th. As such, she will have to start her 6 week maternity leave from The View earlier than expected, most likely next Wednesday, so, as she put it, "I don't have to have the babyon an airline."
Regarding the job change for Tim, Elisabeth said,
It's great news. I know the two of you knowhow much it means to him, how much it means to me. He's done a greatjob exploring the area of broadcasting and analysis for football, butwhen he got this call…I saw Tim, I saw him on the phone, I saw hisadrenaline get going again, and… this is what he's meant to do. Itmakes things a little challenging in the near future.
Her maternity leave dovetails nicely with the football season and the show's hiatus so she'll return next year when the show picks up again. She said she has yet to find a obstetrician, pediatrician, or a place to live.
Barbara joked that Elisabeth should try to have the baby on the show,
Would you consider having the baby on TheView? It's the least you can do – you've been with us for a few years.
Elisabeth, 30, laughed and responded,
Good try… you can be my doula.
It will likely be a hot topic on this morning's show, so be sure to tune into The View on ABC at 11 am EST.
Barbara Live, Walters' exclusive weekly call-in SIRIUS show, airs Mondays from 6:00 – 7:00 pm ET on SIRIUS Stars channel 102.
Did your family have a major move or job change when you were about to give birth? How did you manage?