Anthony Kiedis opens up about new son Everly Bear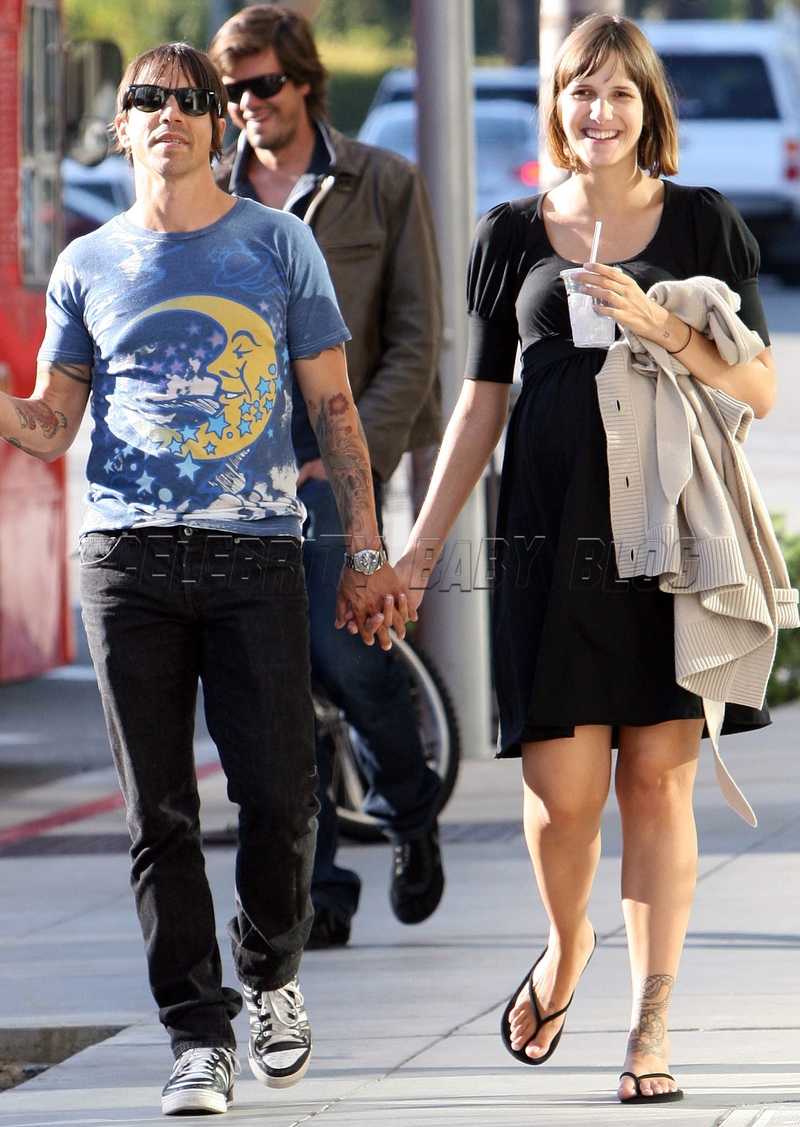 Red Hot Chili Pepper frontman, Anthony Kiedis, 44, and girlfriend, model Heather Christie, 22, welcomed new son Everly Bear to the world last Tuesday, October 2. Anthony talked to People on Saturday at a fundraiser for the Sea Shepherd Conservation Society in LA and explained that Everly's name was musically inspired. Anthony said:
We had a long list of names, but suppose it came to me by way of the Everly Brothers, which is one of my favorite bands. And sometimes last names make good first names.
Anthony explained that Heather helped choose the second part of Everly's name – 'bear'. He said:
The mama came up with Bear. That made sense to me because he's from me and I feel like I'm part of the bear clan, and I think it's nice to have a little bit of earth in your name.
Anthony commented on new fatherhood as well, saying:
Being a father is different, it's much different. I sleep when I can, but he's letting me off pretty easy so far. He's a very calm and peaceful kid.
Source: People
Thanks to CBB readers Kelly and Malia.