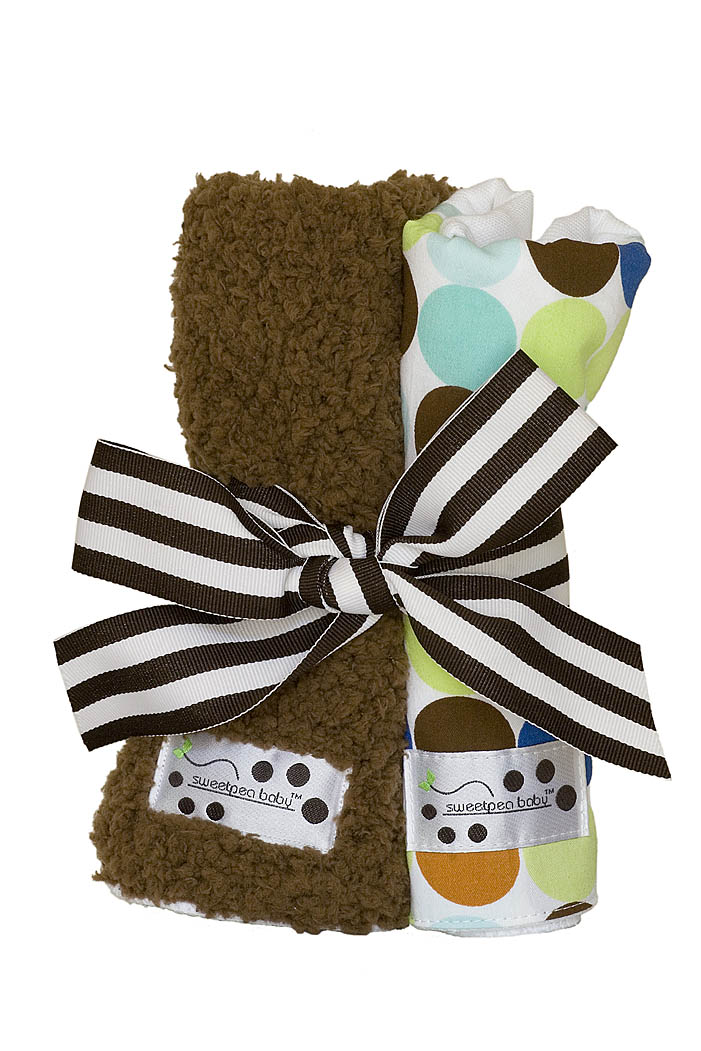 What's super soft and fuzzy and oh-so-perfectly coordinated? The wonderfully funky bibs, burps, blankets, binkee clips and onesies from Sweetpea Baby.
Naomi Watts has items from this line for 3 month old baby Alexander 'Sasha' Pete and Nicole Richie has already started her Sweetpea Baby collection in anticipation of her baby's arrival this winter.
Crafted from gorgeously cottons, paired with puffy fluffy minkee sherpa, even the burp cloths make a fashion statement. Color combos include chocolate with lime, pink, and aqua, highlighted with candy colored dots and stripes. All delicious.
Blankets are cozy and luxurious, and bibs and burpies are lined with extra absorbent cloth. What I love most about the line, though, is that everything in their collection mixes and matches so perfectly, right down to the binkee clip. It is perfect for creating a luxurious shower gift basket or for treating your little one to a practical fashion ensemble.