Priscilla Presley and son, Navarone, leave the Peabody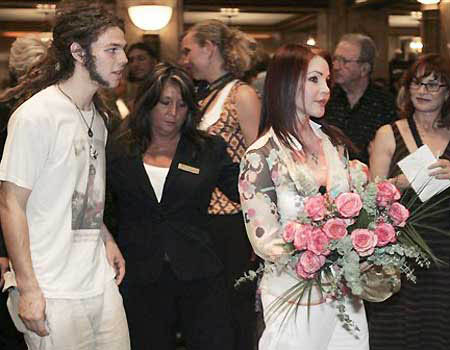 On August 16, the 30th anniversary of Elvis Presley's death, Priscilla Presley, 62, and her son, Navarone Garibaldi [left in photo], 20, leave the Peabody Hotel in Memphis, TN.
Navarone's father is Priscilla's ex, Italian screenwriter-director Marco Garibaldi. Priscilla is also mother to Lisa Marie Presley, 39.
Thanks to CBB reader Lisa for photo.