Greg Vaughan and Touriya Haoud introduce Jathan James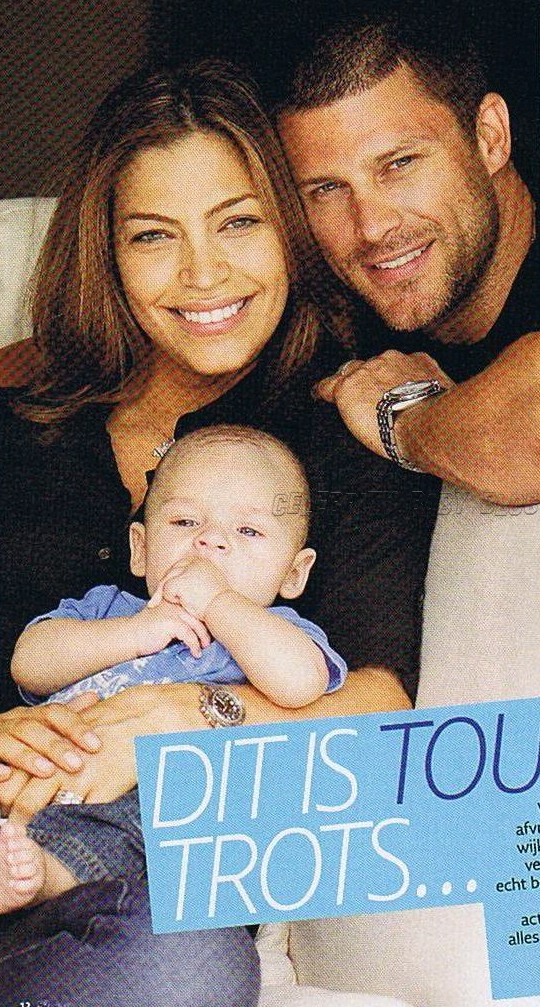 General Hospital's Greg Vaughan, 34, and his wife Touriya Haoud, 30, welcomed their son Jathan James on May 4th, and now the couple has introduced their boy, 5 months on Tuesday, in Touriya's native Dutch, via Story magazine.
Click below for the photo and interview highlights.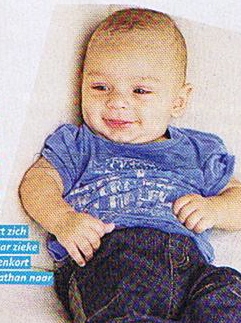 Speaking to the journalist about Jathan, who was displaying a different side to his personality during the interview:
This is him. Four months old already. You see, he is neverrestless or crying, and now that you are coming he is! I have the suspicionthat Mr. is going through some growing pains — he eats the entireday!
On enjoying her son while he's small:
For now everything is all about the little one, and that is theway it should be. You often hear other moms say that those first yearsare gone before you know it, also because it is all sohectic, of course. So I am sucking up every experience as well as I can.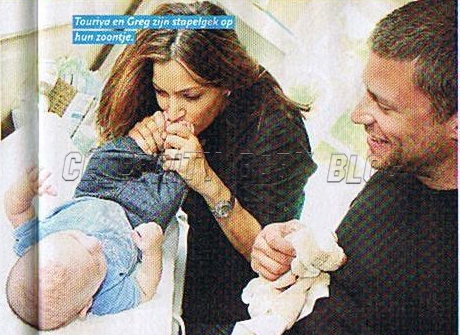 Touriya jokes with her Dutch fans about the fact that Jathan has a nanny for a few hours a day to give her time to exercise and run errands.
We have a nanny — that's American, right? But you know, otherwise I wouldnever have time for myself. Greg is working the entire day at 'GeneralHospital,' so I care for Jathan. That's why we have a babysitterevery weekday from 7 am till 1 pm, so I can at least exercise, etc. I haveto; otherwise, I will never get my old figure back!
On making friends:
I have met one girl [in Los Angeles] and she also has a little child, so we makeplaydates.
On she and Greg's life together as a whole:
I have a wonderful life and am blissful with Greg and the littleone. That is the only thing that counts for me.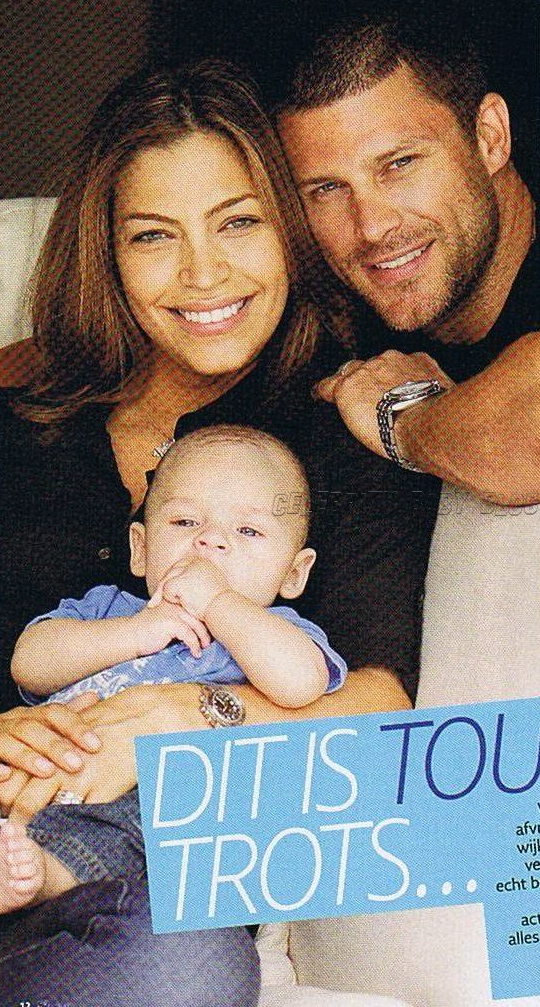 Source: Story, issue 37, September 18th issue, p. 12-13
Thanks to CBB reader Lisette for the translation and photos.