Joely Fisher and family at CelEBration on the Pier
Actress Joley Fisher, 39, husband Christopher Duddy and daughters Skyler Grace, 6, and True Harlow, 20 months on Tuesday, arrive at the CelEBration on the Pier to benefit theEB Medical Research Foundation on September 29th at the SantaMonica Pier in Santa Monica, CA.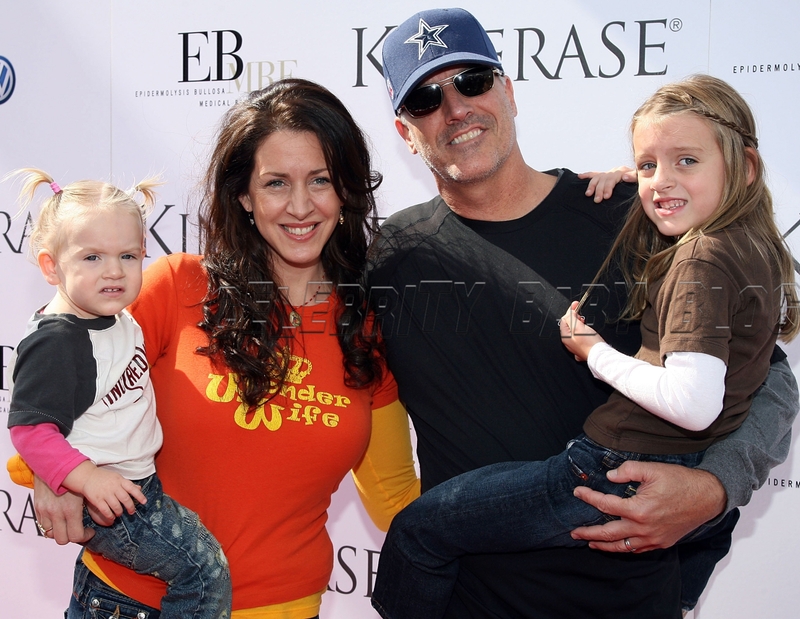 Photo by Frazer Harrison for Getty Images.
True is wearing a Gap (Product) Red Inc(red)ible baby baseball tee ($13).