Holly Robinson Peete and son Roman at CelEBration on the Pier
Actress Holly Robinson Peete, 42, and her snoozing son Roman, 2 ½, arrive at the CelEBration on the Pier to benefit theEB Medical Research Foundation on September 29th at the SantaMonica Pier in Santa Monica, CA.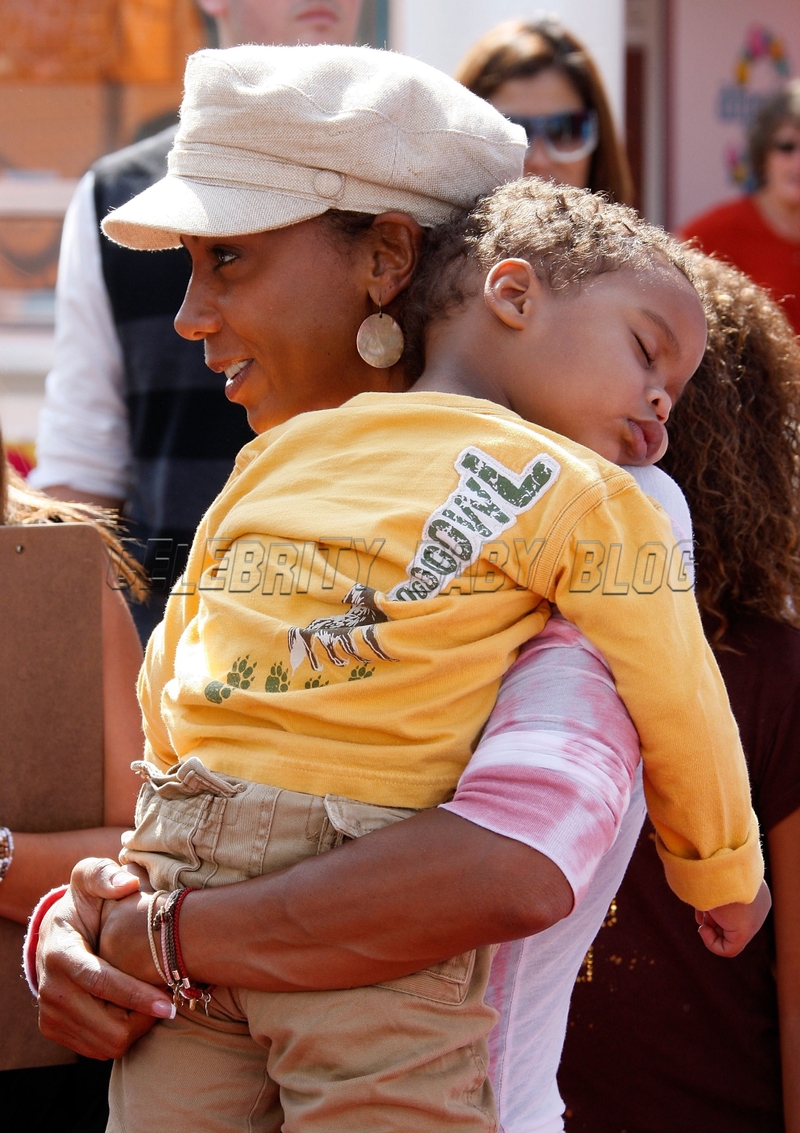 Photo by FrazerHarrison for Getty Images.
Roman wears a Gap tee no longer available online; check eBay!