Steve Carell jokes about his 'pretty cute' kids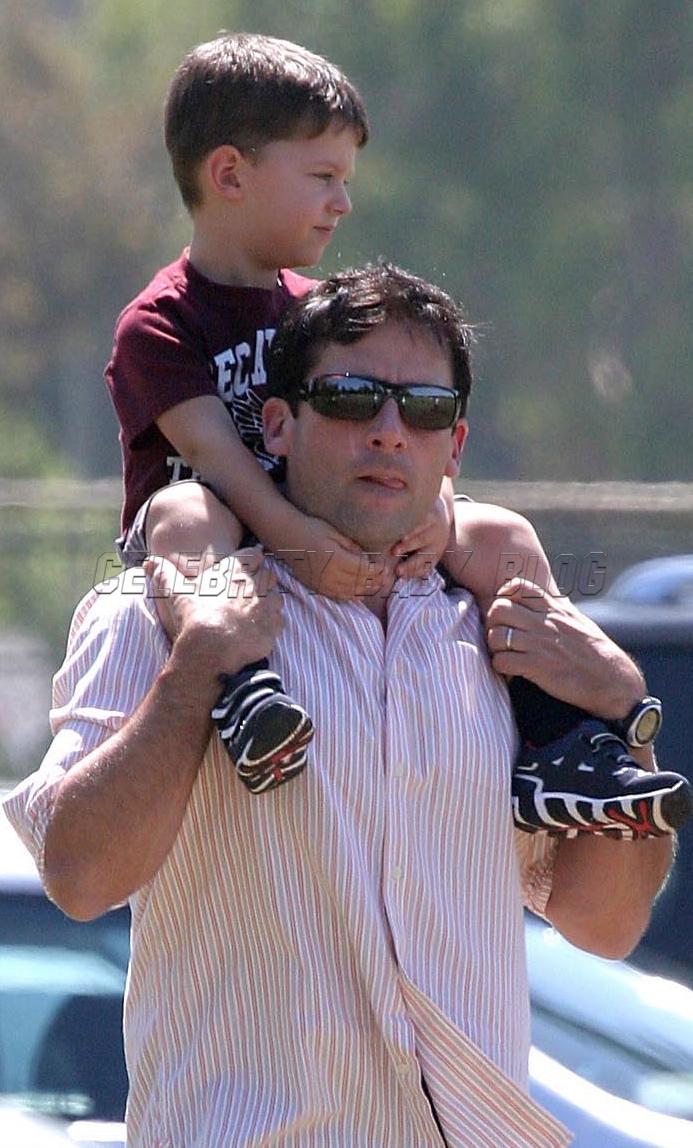 Actor Steve Carell, 45, appeared on the Tonight Show with Jay Leno on Wednesday in promotion of the new season of The Office, which began last evening. Steve and his wife Nancy have two children — Elisabeth Anne, 6, and John, 3 — whom Steve jokes are pretty middle-of-the-road when it comes to kids.
I hate it when people talk about kids on talk shows. I hate it, because every person who talks about their kids, their kids are obviously the most intelligent and the cutest — gifted. They're all very, very gifted children. Ask me about my kids.
'How are your kids?', says Jay.
They're alright. They're…are they the cutest? Meh…They'll get by. They're not going to freak anybody out. In terms of intellect — it's like, Ehhh, you know. They're not going to be at the back of the class, not going to be at the front of the class — they'll be in the middle kind of looking out the window. They'll get by.

You know what? It's like believing your own press. Because you get online and you can read about yourself. And people will say — 'Steve Carell is the worst person, horrible actor, terrible.' And other people say, 'Oh, he's great, he's great.' The reality is somewhere in the middle. It's like, well, I'm all right. And the same with my kids. They're not that great, they're okay, they're pretty cute. They'll do. I produced them.

If you missed the appearance, you can watch the video in the extended post, courtesy Just Jared.