Jennifer Garner checks up on Ben's gym class behavior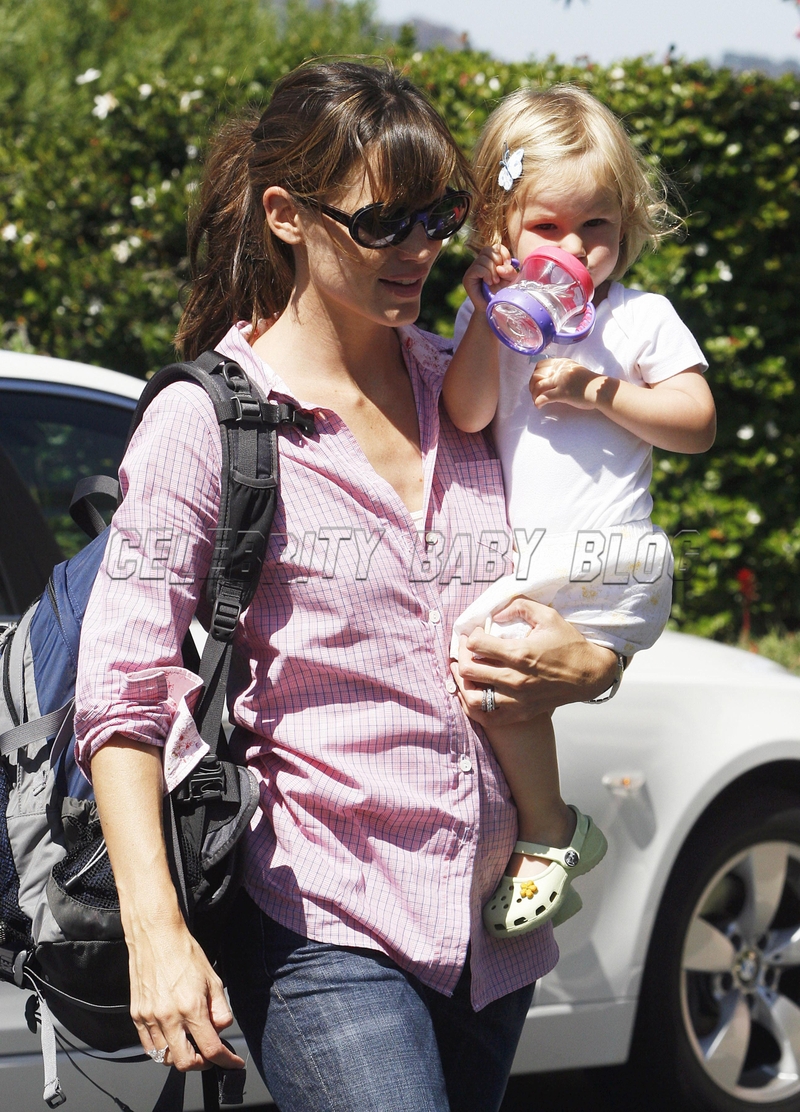 While appearing on Regis & Kelly on Thursday in promotion of her new movie, The Kingdom, actress Jennifer Garner, 35, discussed the growing father-daughter relationship between Ben Affleck and their daughter Violet, 21 months — so close, in fact, that it takes precedence over chatting with the other moms in their gym class.

[Ben] is the best. There's nothing better than seeing your guy being a loving, tender, sweet [father] — It's a roll of the dice. Now [that Violet's] big enough…all of a sudden they get big enough that they can talk, and the guy all of a sudden is like, 'Oh! Hi.' They're pals.

When I'm working, he'll take her to the little class with all the moms. It will be him at the gym class, I'll go back the next week and say [to the other moms], 'How was he?' They're like, 'He's great. Didn't talk to us, just focused on her.' You're supposed to talk to the moms, but that's okay!
Source: Regis & Kelly; video in the extended post for those that missed the appearance.