Bruce Springsteen is a doting dad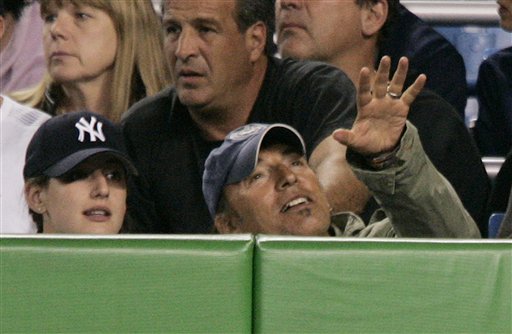 The Boss, Bruce Springsteen, 58, performed today with his E Street Band on the Today show at the Rockefeller Center's Plaza. Host Matt Lauer asked Bruce if he had any problems balancing his family life with his "rock star side." Bruce quickly answered,
Nooooo.
Meanwhile, wife and band mate Patti Scialfa, 54, shook her head no from just a few feet away. Bruce and Patti are parents to Evan, 17, Jessica, 15, and Sam, 13.
Bruce is busy right now with a U.S. and Europe tour beginning October 2, but when he is at home, he helps out around the house. Each weekday morning, Bruce and Patti cook breakfast of oatmeal, pancakes, bacon and scrambled eggs for their kids.
The family also plays guitar and writes music together. Bruce was recently seen attending a concert with his son, Evan and watching his daughter, Jessica, an accomplished equestrian, compete. He also spends time just walking along the beach with his kids on the Jersey Shore near their home.
Today co-host, Meredith Vieira, interviewed Patti earlier this month for the launch of her new solo album. Bruce attended the interview along with their son, Sam, and Meredith says:
He's very genuine, very genuine. He was not trying to draw any attention to himself. He was there to support Patti.
Bruce's first new record in five years with E Street Band, Magic, comes out in October.
Source: People
Thanks to CBB reader Mary Beth.