Parents asked not to bother Angelina Jolie and Brad Pitt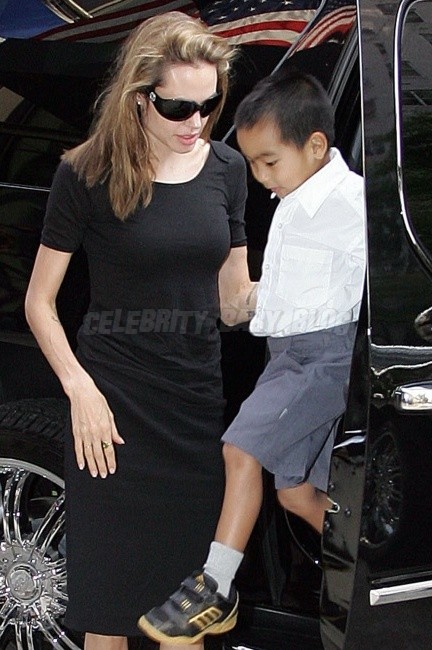 Officials at Lycee Francais de New York asked the parents of current students to leave Angelina Jolie and Brad Pitt alone as they go about their day. The Upper East Side school, attended by 6-year-old Maddox Jolie-Pitt, issued a plea asking parents to not to request autographs or photos when Angelina and Brad are picking up or dropping off their son. The Director of Operations, Dan Cooke, explained several parents caused an awkward scene in the past.
I'm sure you are aware the school has received much media attention recently during the arrival and dismissal times because of the presence of celebrities Ms. Angelina Jolie and/or Mr. Brad Pitt. I want to make you aware that before the first day of school I met with their security team to discuss the best manner in which for them to drop off and pick up their son. Our foremost goal was to cause the least amount of disruption to the school and to ensure the security of all of our students and families.

Regretfully, I have seen some parents taking pictures, asking for autographs, talking to the media and even shouting at Ms. Jolie and Mr. Pitt for recognition. Therefore, in the best interests of the school and safety of your child(ren) I must ask for everyone to please respect the family's privacy and discontinue these practices.
Angelina and Brad also agreed to take steps to disrupt the school day as little as possible.
Source: NY Observer