Halle Berry talks to Oprah about home pregnancy testing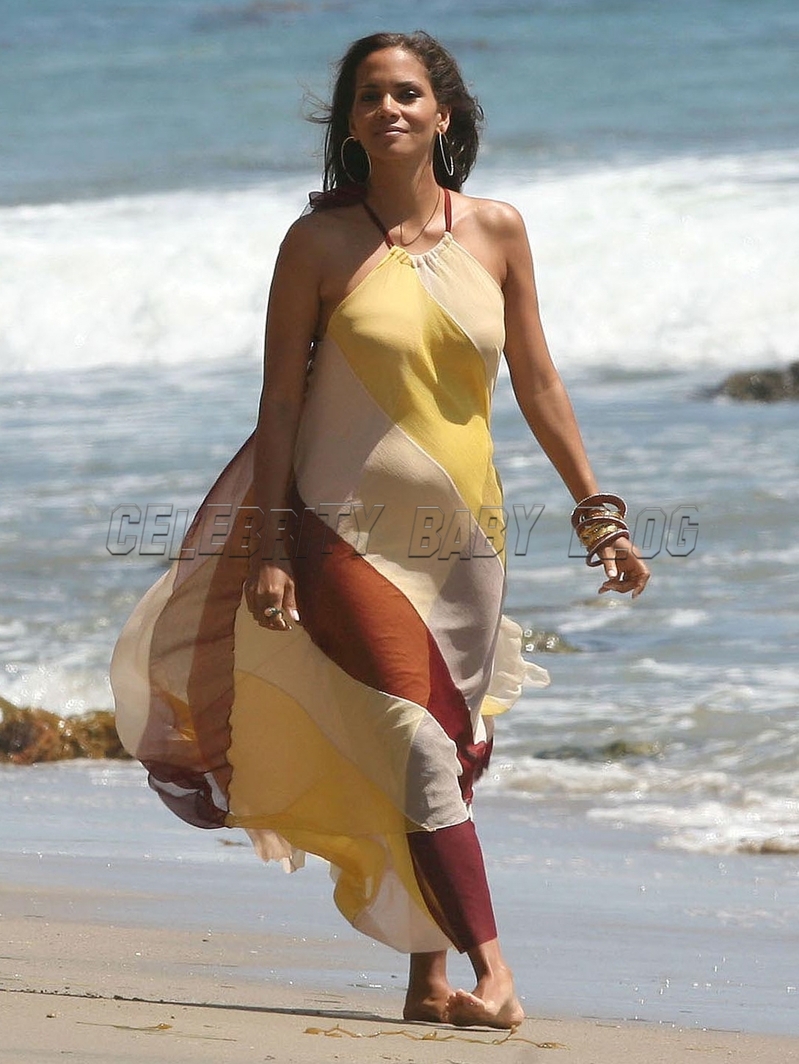 Actress Halle Berry, 41, was delighted to be able to show off her baby bump as she taped her appearance on Oprah yesterday. Of course, her pregnancy was a hot topic and, according to the Chicago Sun Times, Halle revealed that when she first thought she might be pregnant she used 35 home pregnancy tests — with only the last one showing a positive result!
She also said that she and the baby's father, model Gabriel Aubry, 31, do not want to find out the sex of the baby until the birth. Halle's excitement was quite clear — especially as she revealed that she wants to have another baby as soon as possible!
Source: Extra TV
Thanks to CBB reader Kitty.