Courtney Thorne-Smith chats about her pregnancy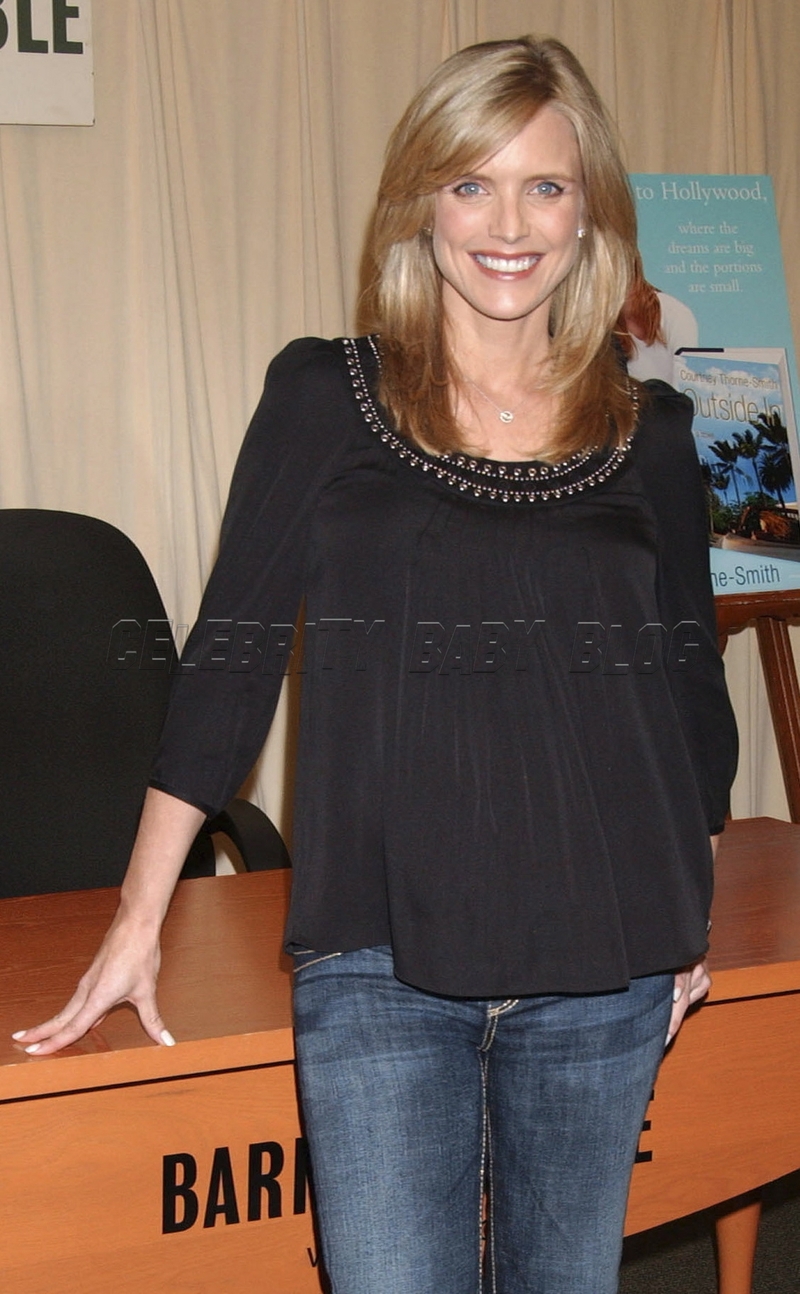 Actress and author Courtney Thorne-Smith, 39, chatted with USA Today about her new novel, Outside In, earlier in the week. She expects her first child in January. Here are the highlights:
On her pregnancy: I just feel amazing. As I'm talking to you, Ihave my hand on my belly, and the baby's kicking. It's this feeling of, 'OK, this is what my body's for.' I want to apologize to my body forall the years I was mean to it.
Teaching her child about body image: Luckily, at this point I'll be able to teachby example. Children learn what they live, and I'm in such a good placenow.
I dealt with my compulsive exercise years ago. I do believe I wasonly able to get pregnant because I dealt with my issues. This is sucha gift.
On how According to Jim is dealing with the pregnancy: The pregnancy will be written in, then Courtney will be written out, with the option to come back.
I start shooting this week, when I also startmy book tour. My character is going to get pregnant, and hopefully itwill be pretty soon, because I'm growing by leaps and bounds.

I'llprobably shoot at least 10 episodes, and then they're going to do halfthe season without me because I'll be done. It's not like I'm going tohave a baby and come back the next week. I have no idea how they'regoing to write me out.

Then, if the timing works out, I would certainlycome back — leaking breast milk all the way.
Courtney shares that she and her husband, Roger Fishman, have not found out the sex of their little one.
Source: USA Today