Kai Trump carries on the family comb over
Mom Vanessa Trump had mentioned that her daughter had so much hair at birth that it needed to be shampooed immediately, and at 4 months, it still seems to be growing strong! Kai Madison was spotted sporting a comb over rivaling grandpa Donald Trump's when the family arrived at The Eric Trump Foundation Golf Invitational in New York over the weekend.
Source: Wireimage via The Daily Mail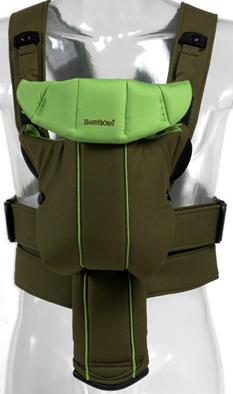 Vanessa carries Kai in a Baby Bjorn Active carrier in sporty green (~$100).