Jennifer Garner: Losing weight was "a pain in the ass"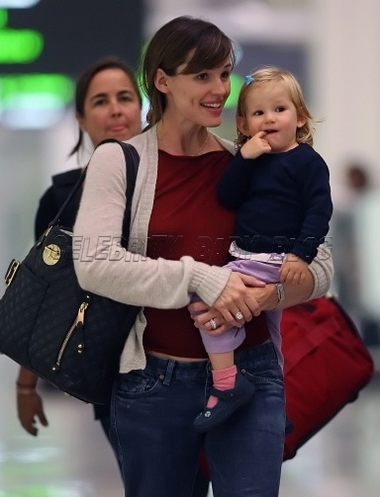 Jennifer Garner
has made no secret about
how hard
it was for her to lose her pregnancy weight, admitting she thought those 30 to 35 pounds would shed much easier, but alas, it was "
a pain in the ass
" to lose it all. To get back into shape, Jen not only adjusted her diet, but hit the ice too.
My husband [Ben Affleck] shot a movie in Boston called Gone Baby Gone. I went to Boston with him and I trained with the trainer from the Boston University hockey team.
With The Kingdom hitting theaters Friday, a play to prepare for and Violet, 21 months, at home, the actress says she no longer has any downtime.
What working mother has time for herself? I miss sitting down and reading the paper all in one go.
Jen, 35, does have some help at home. Calling Ben a "wonderful dad," she knows she's lucky that he's so hands-on.
[He's] super involved, competent and loving. Ben will be there and the nanny is fabulous; Violet has known her since she was a week old and loves her.
Asked if she wants more kids, Jen jokes,
I'm six months pregnant. No, but definitely some day.
Source: OK!, October 1 issue, pg 34-35