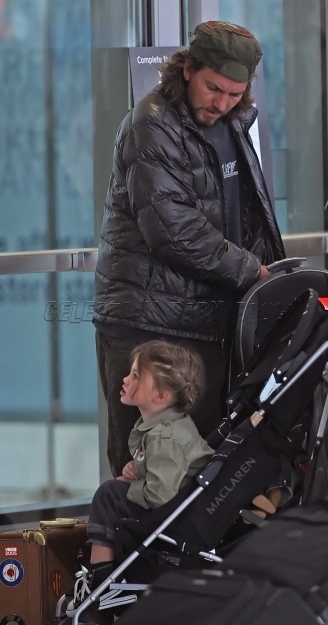 Eddie Vedder, frontman for Pearl Jam, was told that when he became a father to daughter Olivia, 3, that his whole aspect on life would change and that he would see the world as his daughter sees it. However, that isn't what happened and Eddie became a little angry at that outcome. He said,
When I had a child, everyone was telling me that I was going to seethe world through her eyes, and everything was going to get this nicegloss to it. I kept waiting for that to happen,and thought there was a real problem with me that it wasn't.It was a different reaction. It wasn't the glowy lovey-dovey. It fueled my anger.
The more time went by and his daughter became older, Eddie came to a different conclusion.
I realized that I was getting more angry – the exact opposite – andmaybe it was because of the times, three years ago and what's stillhappening. … All of a sudden, I saw the world as her world that theywere [messing] with. That really pissed me off.
It is reported that Eddie did not have a great upbringing and that he is going to do everything in his power to make sure that he does not let the same thing happen to his daughter.

I'm trying to break any chain of negative parenting that I mighthave survived. I know that she's going to go through a timewhere she has to assert her independence. I'm going to have to justencourage that.
Eddie fully believes that he and his girlfriend, model Jill McCormick, 30, will be great parents to Olivia and that she will have a good life.
I think she's going to have a great upbringing. … Already, she's[been] provided a life of travel. I didn't get to New York until 25 orEurope until I was 26. She's been to all these places six or seventimes. She's beyond me in terms of her comfortability around otherpeople, to this day.
Source: People Magazine
Thanks to CBB reader Mary Beth.