Jason Bateman: "I miss my daughter when I'm sleeping"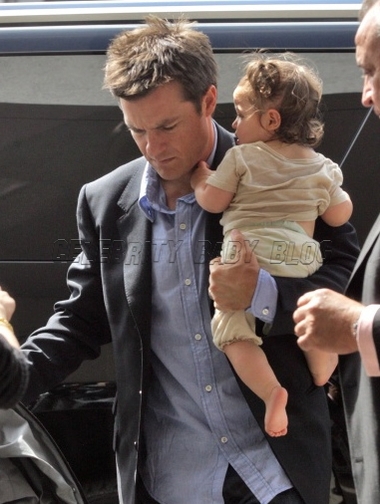 Juno
star
Jason Bateman
brought daughter
Francesca Nora
, 10 months, to this week's Toronto Film Festival, and it's a good thing too considering how much the 38-year-old can't stand to be away from her. Jason says life with Francesca gets better each day and each day, he misses her even more.
She's pulling herself up, standing up, and she's crawling. She's laughing. She's really playing. She's a toddler right now. I love it. I miss her more every day. Now, I miss her when I'm sleeping.
Describing her personality, the actor says Francesca takes after both of her parents. Jason's wife is actress Amanda Anka.
She's a very, very happy kid. She's always smiling, wanting to hang out and touch hands and be held. My wife and I are both pretty much like that, although I'm prone to mood swings. She does like to smile.
Source: USA Today