Sponsor: Bliss Living: Mom's Petite Classic Charm Necklace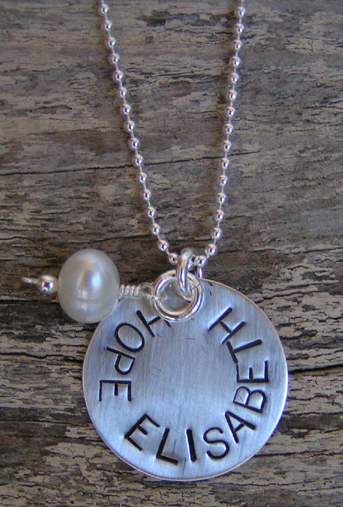 Bliss Living's Petite Classic Charm Necklace for mommy is super sweet! It comes with your child's name on a 3/4" sterling silver charm. Add another charm for each child. Comes strung on a sterling silver ball chain and accented with a freshwater pearl.
This is also the perfect gift for a little girl ($65). Check out BlissLiving.com for an unique selection of gorgeous necklaces and bracelets for mommy. There's something for little girls and daddys, too. All pieces are one-of-a-kind originals by talented artists. You will treasure yours forever!
Order from Bliss Living at www.blissliving.com or 888-983-2229.