Salma Hayek gifted with Little Giraffe accessories at baby shower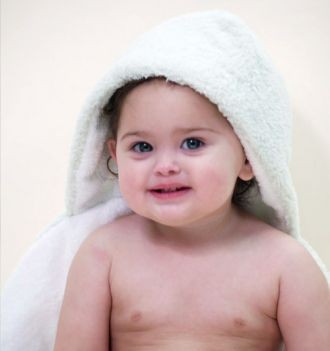 More details are emerging about the recent baby shower for Salma Hayek courtesy of NoMi boutique, the upscale Los Angeles baby store where the actress is registered.
The baby expected by Salma, 41, and her fiance Francois Henri-Pinault — believed to be a girl to be named Valentina — will be kept warm and snuggly in Little Giraffe's plush chenille blanket ($85.95 – see below) and faux-fur Luxe blanket ($78) in cream. Salma was additionally gifted with Little Giraffe's luxe hooded towels ($37.95 – at left), blankies and burpies in pink and cream.