Ruby Reynolds makes another Good Day LA appearance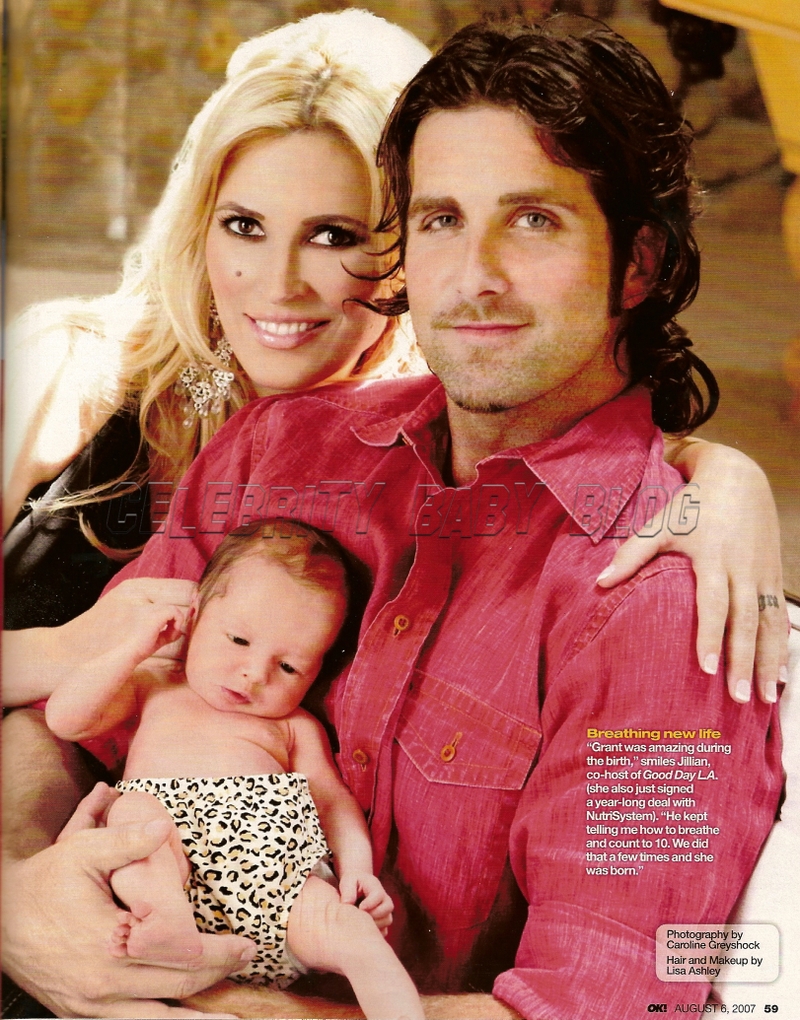 Although Jillian Barberie Reynold's maternity leave came to an end this morning as she marked her return to the set of Good Day LA, her job of co-host comes with certain perks — like the ability to chat live, on-air with husband Grant Reynolds and their 2-month-old daughter Ruby Raven. The segment was kept secret by the show producers and Grant, who worked together to surprise Jillian. Ruby is a very mellow baby, as is made evident in this video, leading Jillian — who at one time famously claimed that she would never have children — to sing a different tune entirely.
I want another one and I want it stat! Isn't it funny, for me? I just loved having her. She's the easiest baby in the world.
The baby was even unfazed by her mom's drastically different appearance yesterday as Jillian, 40, returned to her other job presenting weather conditions for Fox NFL Sunday.
For months I had no makeup on, I had my hair in a ponytail, I had my extensions out, and she was like 'You're my mommy!' So yesterday I get all dolled up for the NFL, and she was like, 'Who the hell are you? Who's this lady and where's the nanny? ' But she loved the makeup and hair. She kept smiling … she's going to be a mommy's girl.
If Ruby's love of makeup and hair extensions continues into her formative years, Jillian joked that she would put the hobby to good use, telling the audience that "if she's cute, I'm putting her into modeling."
You better believe it! So I can retire!
Ruby is the first child for the couple, who were married in July 2006.
Source: Good Day LA
Thanks to CBB reader Haley.