Naomi Watts explains Alexander Pete's name; brushes away wedding rumors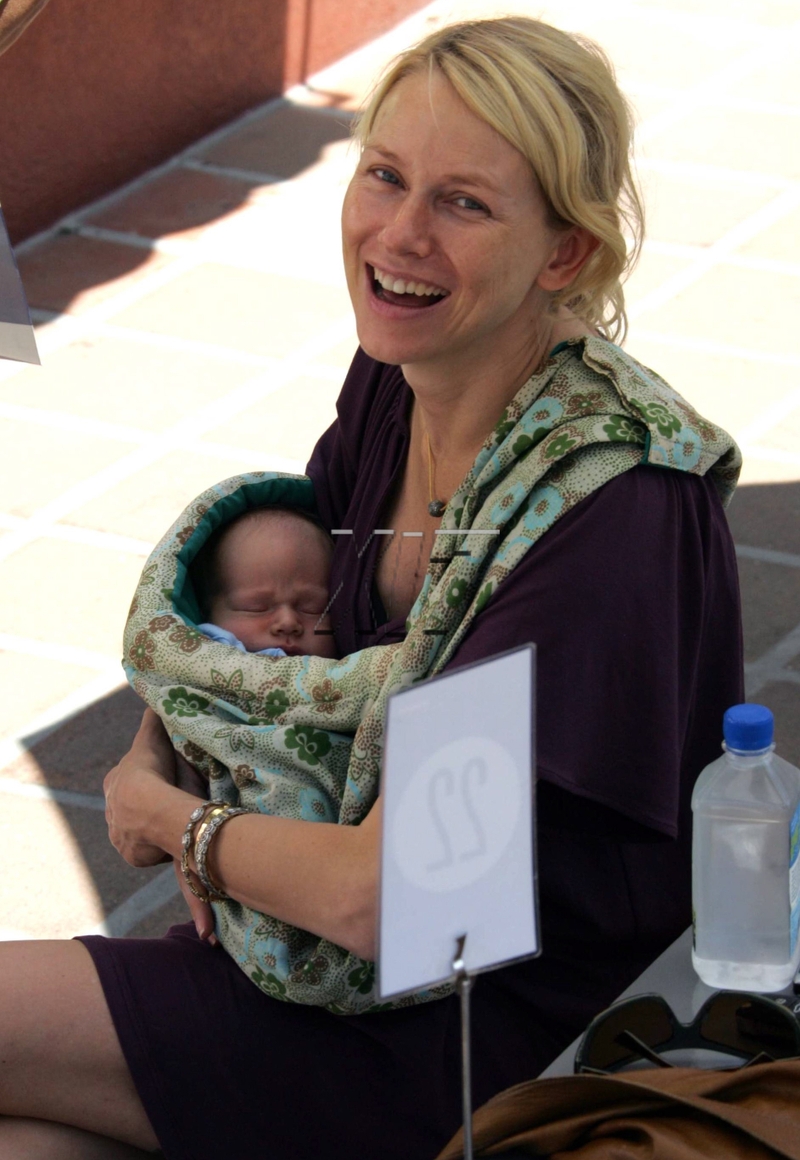 Actress Naomi Watts, 38, currently promoting Eastern Promises at the Toronto Film Festival, shared a bit more about motherhood and her 6-week-old son, Alexander Pete, during an interview on Saturday. Expounding on her earlier statements about nursing, Naomi remarked,
Everything is scheduled around feeding and I have intervals ofabout two-to-three hours. Butthat's kind of my life right now and I love it. Life has changed dramatically. It's all about the baby. You thinkvery differently. Everything requires more planning and you can't be asspontaneous. He's just such an innocent little bundle of joy and it's such apowerful thing.

I'm still getting in touch with this whole experience. A year ago having a baby was just an idea. Now it's real and he's just so dependent on us. I could just spendhours gazing at him and I'm very proud of him.
After showing off photos of Alexander to the reporter, Naomi revealed that fiance Liev Schreiber had to leave for filming in Lithuania. But he wasn't far from her mind, especially as she had to field questions about just when it is they're planning to tie the knot. According to Naomi, don't hold your breath for anything soon — they're just fine with staying engaged.
We're happy as we are right now.
One thing Naomi was happy to explain was the origin of her son's names — something she and Liev had discussed at length during the pregnancy, but were unable to come to a final decision on until after the birth.
Then at the hospital we decided to go with these two names.Alexander is after Liev's grandfather and Peter was my [late] father.
Source: The Herald Sun