Naomi Watts on giving birth, her 'fiery' son, and being a working mom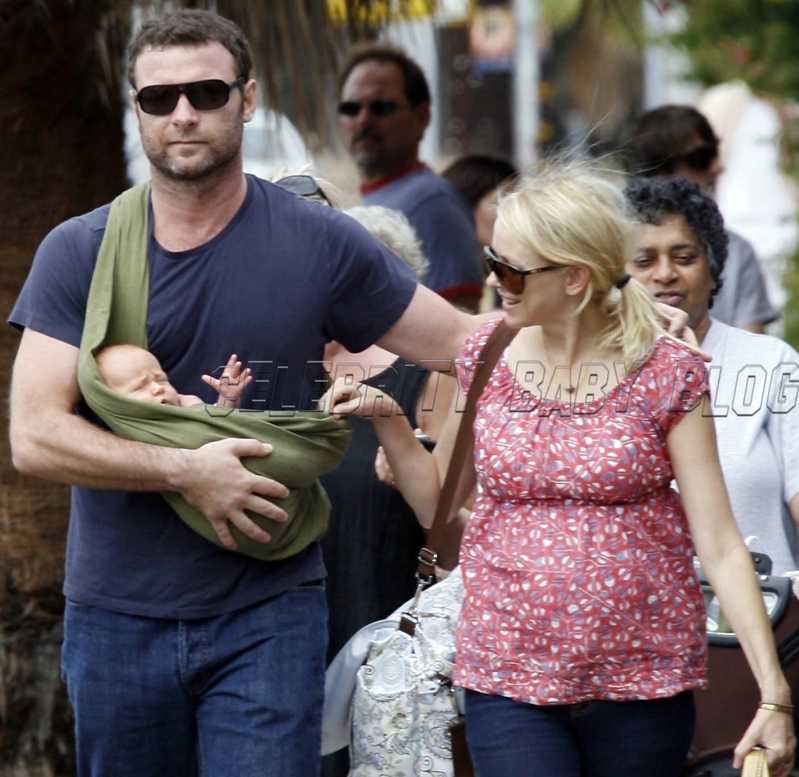 Coming in from the adjoining hotel room, where she's just nursed her son, actress Naomi Watts, 38, is aware that she's not at the top of her game at the moment as she prepares for another interview to promote Eastern Promises, her latest film.
There's no question I'm not as present as I would normally be rightnow. But I am here.
At the forefront of her mind is her new son, Alexander Pete, for whom she and fiance Liev Schreiber — inspired by his Ukrainian heritage — use the Slavic nickname 'Sasha.' Rubbing her stomach, Naomi jokes,
My belly is empty, but it still hasn't gone away! I think Sasha is going to help me find greater meaning in justabout everything I do. I'm really just beginning to get a handle on itmentally, because the whole birth thing is such a physical and dramaticexperience. You're so in your body that it's almost an out-of-bodyexperience.

I keep replaying the birth in my mind because it was so powerful.There's a little tiny creature in that room next door, and I'm stillgetting used to that. Last year at this time, he was just an idea. Nowhe's a reality. He's a Leo and he's got two fiery parents, so he'sdefinitely got fire.
As Naomi previously revealed, she was studying hard for her role as a midwife in the film when she first became aware that her little fireball was on his way.
Three weeks into it, I found out I was pregnant and that changedthings a little. There were a lot of night shoots, and I didn't feelall that well, and my mind was filled with all these different thoughtsabout the fact that I was going to be a mother. On the upside, I was playing a midwife, so all the research washighly informative.
Like all new mothers, Naomi is struggling to define what being a mother — and a working one at that — means to her.
I want to be a good mum. I'm not quite sure exactly what that means to me. But I've got friends who have given upeverything to be there for their family, but I've always wondered, arethey at peace with themselves?

I think balancing career and family is just one of those things youhave to work out as you go along. I think it's important to keepgrowing as a human being and to take care of your own needs as well asyour family's, but I don't know if you should abandon your own life foryour child's. I love my work, and if it were just a job to me, I'd behappy to leave it behind. But it's not.
Naomi says she and Liev both plan to do fewer movies, but will not be putting their careers on the back burner — instead, they will just work out for themselves the best way to go about working and parenting simultaneously.
I think the two of us can keep working, but always with the idea ofbeing together as much as possible as a family. But in the end, I thinkthere is no right way. You have to figure out what's right for you asyou go along. At least, at this point in my career, I takecomfort in the fact that I feel I have nothing left to prove.
For her part, Naomi has a busy few months coming up. After promotion for Eastern Promises ends, she has a few short weeks off before beginning filming on The International in November. Naomi plans to balance the needs of her son with her employer's needs as well.
It won't be easy because I'm breastfeeding. But I'mcommitted to my work. I love it. It keeps me alive. Besides, I feel ifI'm feeding myself creatively, I'm also feeding my child in a creativeway.
Source: Canada.com