Marcia Cross on taking the twins to work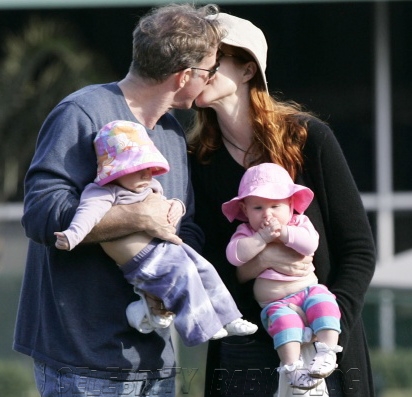 Her role as Bree Van de Kamp requires long hours on the Desperate Housewives set, and actress Marcia Cross, 45, found that the 'biggest dilemma is getting home for bath time!' Therefore, she's started taking Eden and Savannah, 6 months, to work with her.
If I have two long work days in a row, it's too long for us to be apart. When they come, a hush falls over the room, and everybody lights up. It's amazing.
Source: People, September 17th, issue, p. 102